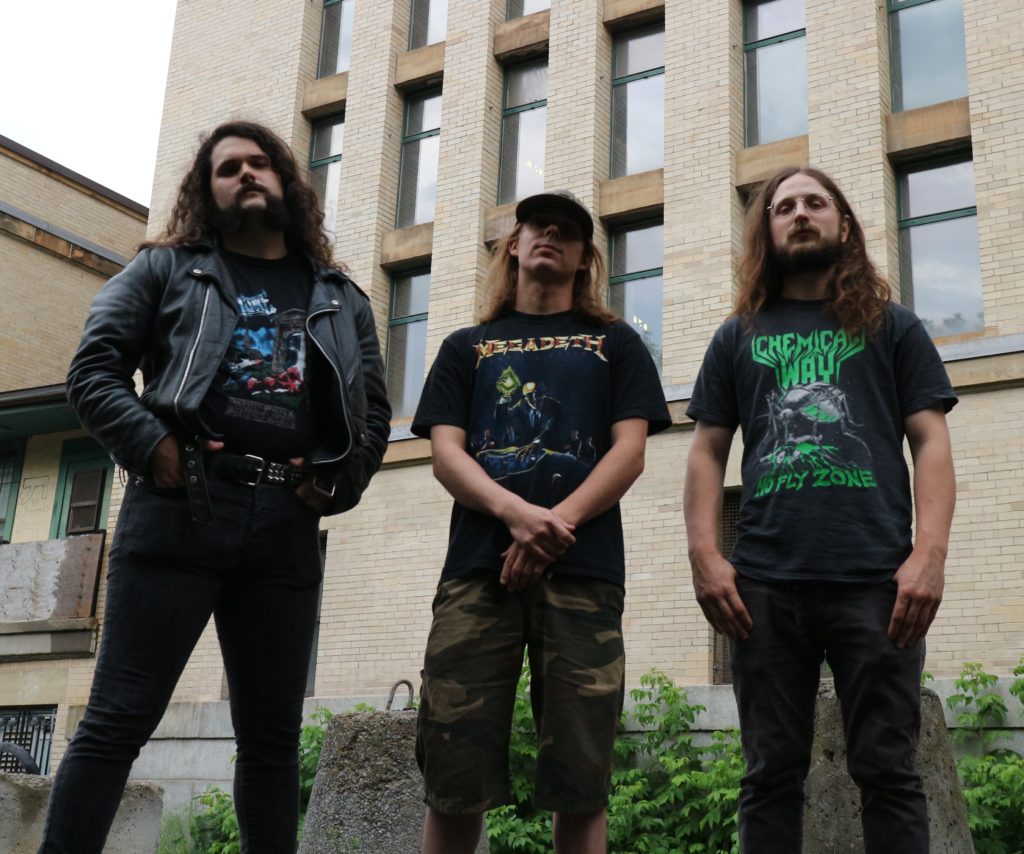 Feast Your Eyes is the impending new full-length from Montreal, Canada-based speed metal trio, WARSENAL. Set for worldwide release on their new label home of Svart Records on November 15th, the anticipated follow-up to 2015's debut Barn Burner boasts the band's most forward-thinking assortment of speed/thrash metal rippers to date and is sure to snap the necks of younger fans and disciples of the old-school alike.
In advance of its release, the band is pleased to unleash their video for first album single "Forever Lost." Comments WARSENAL guitarist/vocalist Mathieu Rondeau, "'Forever Lost' was consensually our favorite song to play and what we felt would do a strong first impression of the new album. The song is from the perspective of a shadow that has had enough of following and being a prisoner of his owner so it ends up killing its owner. Music, the song progressively gets darker to fit the lyrics."
View WARSENAL's "Forever Lost" video below.
Feast Your Eyes will be release on CD, LP, and digital formats. For physical orders in the US go to THIS LOCATION and for Europe go to THIS LOCATION. Digital orders will be available in the coming weeks.
Feast Your Eyes Track Listing:
1. Forever Lost
2. I Am The Blade
3. Lords of Rifftown
4 .Insatiable Hunger
5. Doomed From Birth
6. You Better Run
7. Burning Ships
8. Feast Your Eyes
9. Crystal Whip
WARSENAL released a three-song demo in 2012 and immediately started performing live that same year. The demo quickly grasped the attention of a Japanese festival organizer who invited the band to perform on the True Thrash Fest in February 2013 alongside the likes of legends Exciter, Violator, and Sabbat. The band gained further notoriety upon their return home where they played shows incessantly throughout Canada. Since the release of their 2015 debut Barn Burner, WARSENAL has remained an active live act having toured the US, Canada, and Mexico and appearing at various metal fests including Full Terror Assault with Overkill, Venom Inc., Crowbar, Goatwhore, Toxic Holocaust, and more. Stay tuned for further WARSENAL live invasions to be announced soon.
"If you crave aggression, look no further. WARSENAL delivers with passion. You may not want to be driving while listening to Feast Your Eyes. You'll most likely be driving twice the speed as the police. Personally, I wouldn't recommend that. In the event you do get pulled over and interrogated, let them hear the opening track and I'm certain they will understand." – Tony Portaro, Whiplash
"That album is great. The songs remind me so much of Voivod! It's basically technical-Metalucifer." – Gezol, Sabbat/ Metalucifer
WARSENAL:
Mathieu Rondeau – guitar, vocals
Jeffrey Millaire – bass
Vincent Caron – drums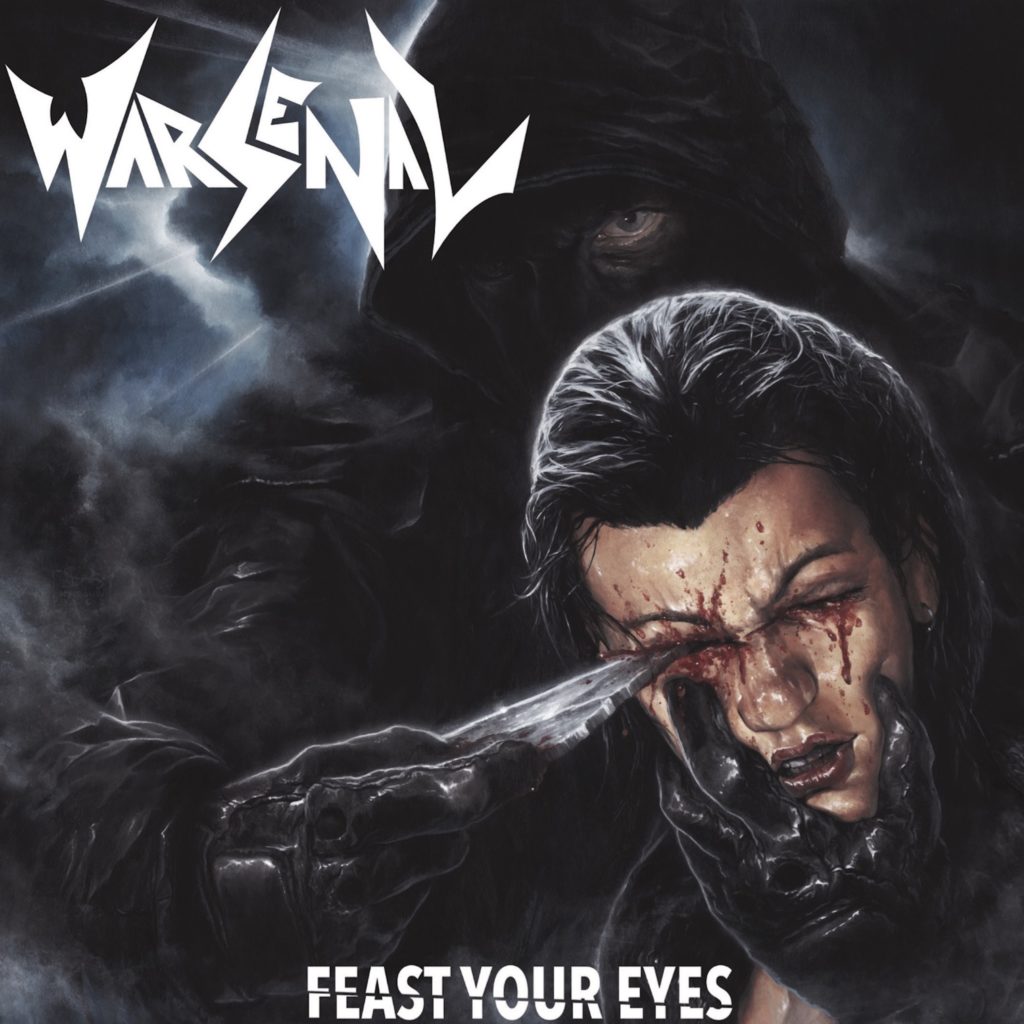 http://www.warsenalband.com/
http://www.facebook.com/WarsenalOfficial
http://warsenal.bandcamp.com/releases
http://www.instagram.com/warsenalband/
http://twitter.com/Warsenalband
http://www.svartrecords.com
http://www.facebook.com/svartrecords
http://www.twitter.com/svartrecords