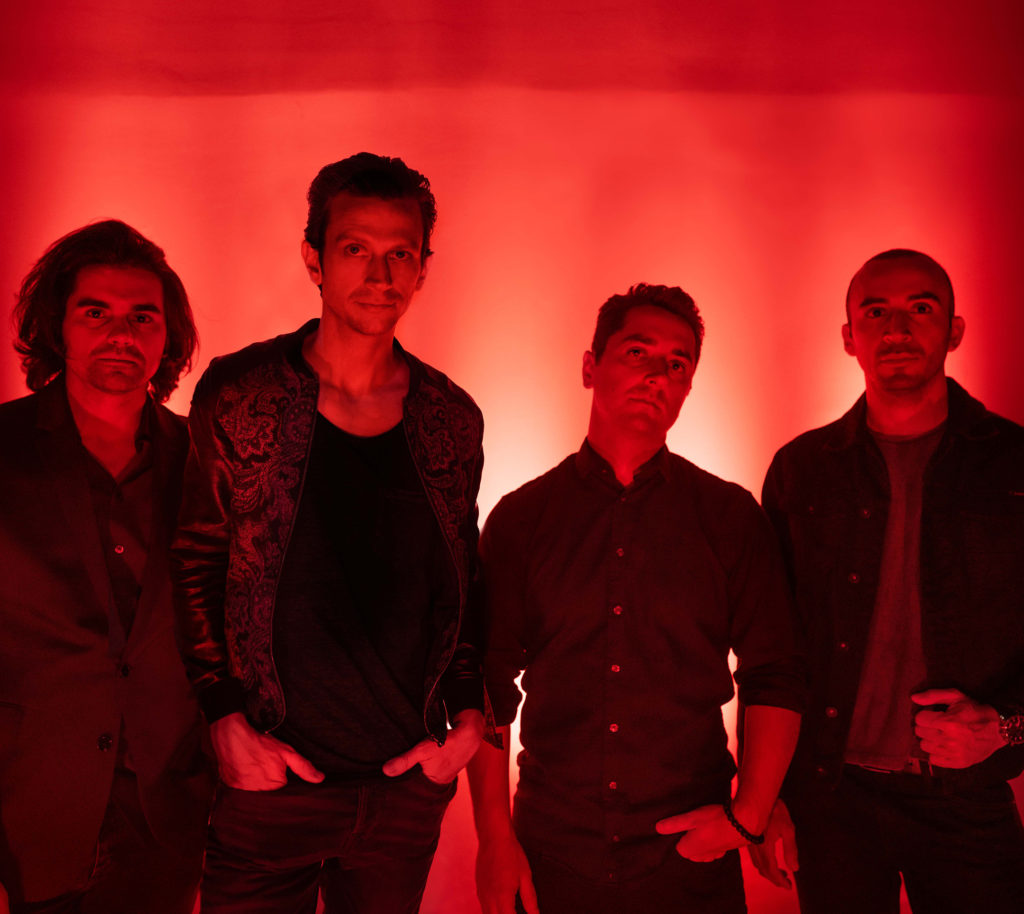 [photo by Myles Arwine]
As Nefarious Industries prepares for this month's release of Drastic Shadows, the debut album by Chicago alt-rock outfit LAVISHER, the record's first single is now playing. The song "Cynical" has been debuted through a premiere at Treble, as preorders and more for the record are posted.
LAVISHER is a rock band whose sleek riffs and time-bending grooves draw comparisons to Failure, A Perfect Circle, and Queens Of The Stone Age. Their darkly uplifting songwriting is composed of minimalist poetry, textured guitar work, throbbing low end, and focused drumming. Following their 2017-released self-titled EP, the band now presents their first full-length recording, Drastic Shadows.
LAVISHER's Drastic Shadows was recorded and mixed by Pete Grossman at Bricktop Studios in Chicago, Illinois (Jesus Piece, Nequient, Without Waves), while the tracks "Escape" and "Drastic Shadows" were recorded and mixed by J. Hall in Franklin, Tennessee. The album was mastered by Brad Blackwood at Euphonic Masters in Memphis, Tennessee and finished with artwork photographed by Cesar Contreras and edited by Emily Germann.
When asked for comment, LAVISHER's Gavin Cushman III offered, "'Cynical' was a choice to embrace an uplifting sensibility. A moody backstory and lyrics juxtaposed with a hopeful tone."
Treble writes, "It's a melodic and anthemic blend of metal heaviness with heroic verses and a soaring chorus, leaning toward the left-field side of alternative rock radio, a la Queens Of The Stone Age or Failure, with shades of underground post-hardcore in the vein of Quicksand or Shiner. It's a punchy, powerful song, but it's super catchy."
Stream LAVISHER's "Cynical" only at Treble RIGHT HERE.
Drastic Shadows will see release through Nefarious Industries on eco-wallet CD and digital platforms on October 18th. Preorders are live at the label webshop HERE and via all digital providers HERE.
Watch for additional audio premieres, and more to be posted in the days ahead. LAVISHER will announce tour dates in support of the album.
https://www.lavisherband.com
https://www.facebook.com/lavisher
https://lavisher.bandcamp.com
http://nefariousindustries.com
http://www.facebook.com/NefariousIndustries
http://www.twitter.com/NefariousInd
https://www.instagram.com/nefarious_industries