photos by Andy Wilcox
This Friday, Minneapolis-based hardcore/grindcore outfit WANDERER will unleash their damaging debut LP, Liberation From A Brutalist Existence. With its release just days away, Echoes And Dust is hosting an exclusive stream of the entire album, paired with an interrogation of the band.
Formed in late 2013, WANDERER deploys a caustic blend of d-beat-inspired hardcore/grind, drawing influences from bands like Converge, Cursed, The Chariot, Trap Them, Baptists, and Yautja, among others, the band creates a maelstrom of heavy, agile, and uncompromising metal/hardcore. Having toured the US in support of their previous four EPs including 2016's Gloom Daze, released by Tilde Records, as well as having opened for bands such as The Body, Birds In Row, and Power Trip, WANDERER released five new songs in the form of an EP, Abandoned, in 2018. After more touring throughout the US and playing shows with Vein, Full Of Hell, Harvest, and more, as well as a Midwest run with Closet Witch, the band entered the studio in August of 2019 to record their debut full-length album with new vocalist Dan Lee.
WANDERER is extremely excited to finally release a record that saw many delays due to the global pandemic. Delivering ten caustic tracks in just over twenty-three minutes, the lyrics discuss topics such as escapism, suicide, self-reflection, the concept of beauty, and existential trauma.
Liberation From A Brutalist Existence was recorded, mixed, and mastered by Adam Tucker at Signaturetone Recording (Sunless, Blue Ox, Void Omnia) with additional vocal tracking by Jeff Nicholas. The front cover artwork was created by Azeta Azadpour and the back cover art by Caleb Butcher, and the layout/design was handled by Morgan Carpenter. The record also features guest vocals from Sanjeev Mishra on "Marionette," Mollie Piatetsky on "Simone," and former vocalist Brandon Carrigan on "Contented," as well as producer Adam Tucker providing auxiliary percussion on "Simone."
As part of their in-depth feature with the band, Echoes And Dust writes, "With their new album Liberation From A Brutalist Existence, Minneapolis band WANDERER meld together grindcore and hardcore with plenty of D-beat grit to create a caustic aural assault that is as exhilarating as it is venomous."
Tune in to Echoes And Dust to stream WANDERER's Liberation From A Brutalist Existence in its entirety early at THIS LOCATION.
Liberation From A Brutalist Existence will see release on June 18th on LP through Entelodon Records, on cassette via Bad Mouth Recordings, and digitally through the band. Find preorders HERE and see the previously issued videos for "Marionette" HERE and "Contented" HERE.
Watch for additional news, videos, and more from WANDERER to post in the weeks ahead.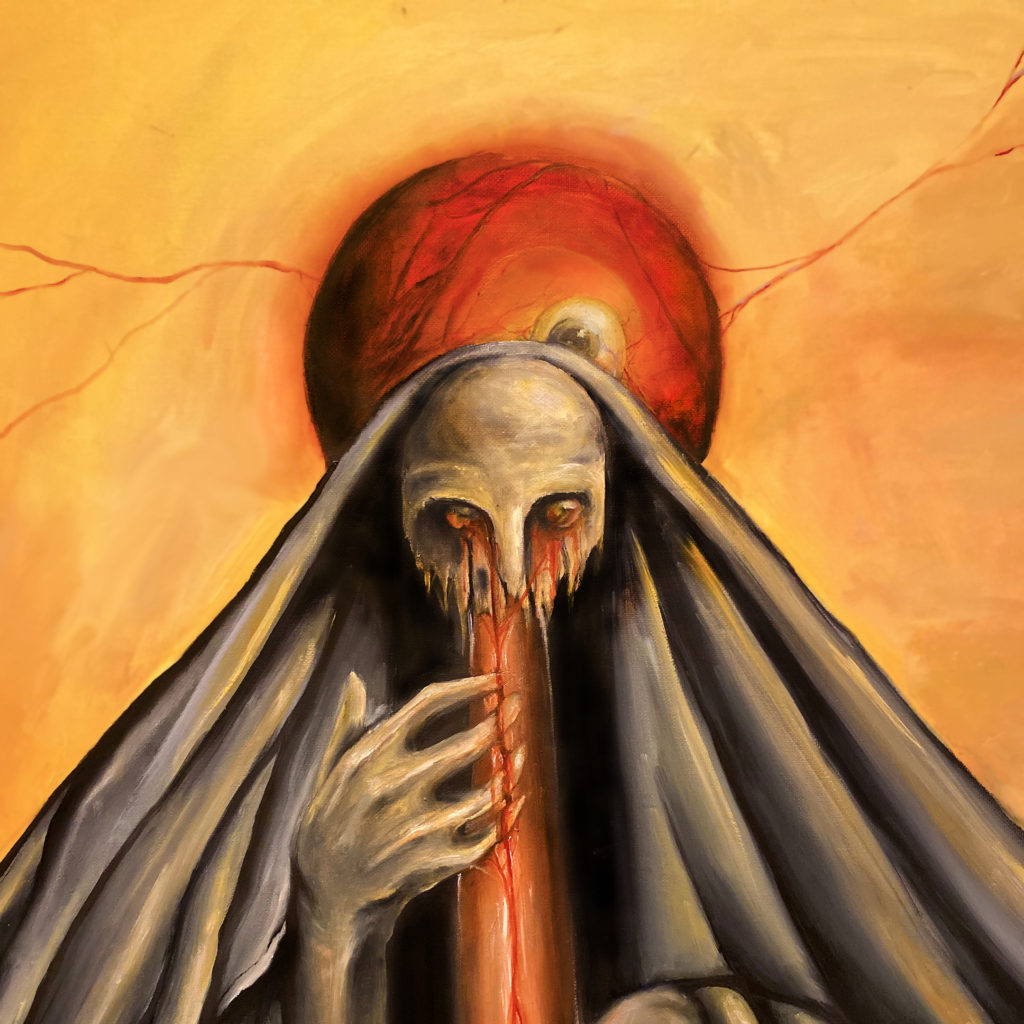 https://wanderermn.bandcamp.com
https://www.facebook.com/WandererMN
https://www.instagram.com/wanderer_mn
https://twitter.com/WandererMN
https://www.entelodonrecords.com
https://badmouthrecordings.bigcartel.com