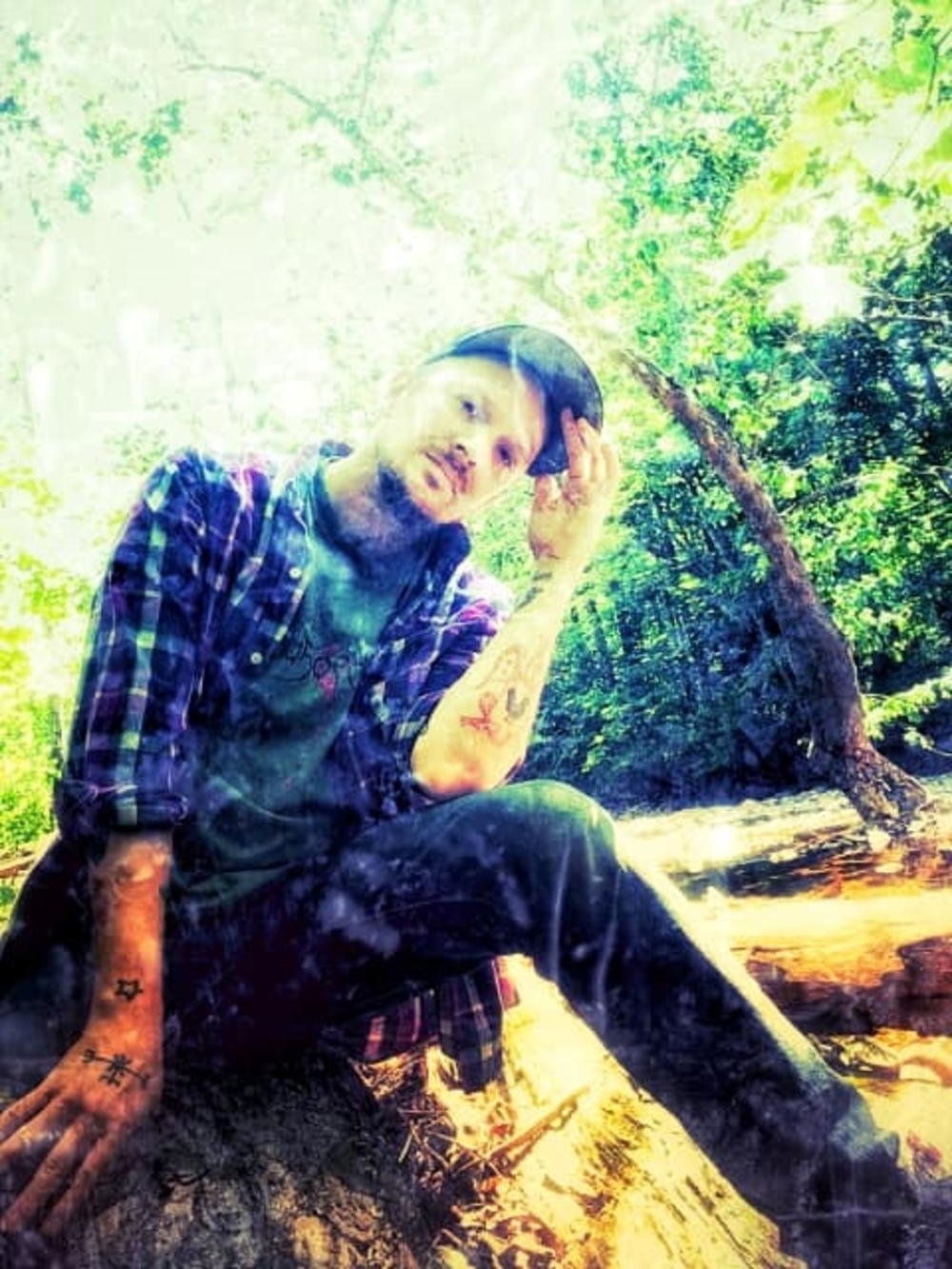 New Noise Magazine is hosting the premiere of "Body Lights," a new single from upstate New York solo outfit WALKING BOMBS, and the dynamic new full-length, Sphinges, Sibling Selves And Queens, nearing August release through Nefarious Industries.
WALKING BOMBS' Sphinges, Sibling Selves And Queens is an album about the riddle of identity in the modern world, the fight for authenticity and the horrors of an empathy-free online culture, society, and planet. It is about self-exploration as liberation, being multi-gender, and about defeating partial pictures that lead to often willfully badly-drawn conclusions.
Sphinges, Sibling Selves And Queens was recorded in Saugerties, New York, with creator Morgan Y. Evans performing vocals and bass, with contributions of acoustic guitar and trombone. The record was engineered, mixed, and mastered by producer Jay Andersen (Surmiser) who performs the majority of the guitars, as well as drums and keyboards. The record also features guest performances from Dava She Wolf (Star & Dagger, Cycle Sluts From Hell), Alison Babylon (The Beautiful Bastards, Oblivion Grin), Elizabeth "Le Fey" Gomez (Globelamp), Jem Violet, Nate Kelley (Shabutie, Laterals, PPSP), David Brenner (Gridfailure), Kentro, and Justin Pierrot (Stormland), and is completed with cover art by Julie Catona (Future Illustrations).
Evans offers in part with the "Body Lights" single, "This song means a lot to finish because one of my best friends, original Coheed And Cambria/Shabutie drummer Nate Kelley, drove upstate and played drums on it. We haven't done any songs together in over a decade! Real ones know Nate is a complete beast on the kit. He was also in a few incarnations of Divest with me and a band called Pontius Pilate Sales Pitch. Right now, he is in a killer sludge pop indie band Laterals and also plays with original Misfits member Arthur Googy in The Noise. In addition, Jay Andersen of Surmiser added melodic guitar with a kind of Face To Face feel, and my good friend Alison Babylon of The Beautiful Bastards came and sang backup vocals on an amazing, philosophical afternoon. Nate and I used to open up for Alison's old band Oblivion Grin in the '90s, so it meant a lot to have the 'Our Voices Count For More' lyric be sung with me by someone I looked up to growing up and who has also grappled with gender constructs like I have."
Stream WALKING BOMBS' "Body Lights" at New Noise Magazine RIGHT HERE.
Sphinges, Sibling Selves And Queens will see release on all digital formats via Nefarious Industries on August 23rd. Find preorders at Bandcamp where "Pisces Rising Shine" is also streaming HERE.
Watch for additional audio and video premieres for the album to be posted in the days ahead.
WALKING BOMBS is the brainchild of one Morgan Y. Evans, formerly of Divest and Antidote 8. Located in the Woodstock area of New York, the outfit has been in existence for nearly a decade, created by Evans as a solo or collaborative outlet for his music while between full-time bands which eventually became his primary musical focus and outlet. A cross-genre project which melds '90s alternative groove, folk anthems, raging antipunk, and bits of everything in between, the act propagates socio-political change, advocating for free thought and equal rights. The spirit of classic Americana singer-songwriters fueled with an energetic punk pulse is centered around Evans' penetrating, melodic vocals.
Having yielded multiple independent albums, singles, an EP, collaborations, and more in the time since its inception, most recently, WALKING BOMBS released the diverse Suicide By Citizenship collaborative album with labelmate act Gridfailure, which featured musicians from the likes of Tad, Kylesa, All Out War, Built To Spill, Surmiser, Globelamp, Full Scale Riot, Megalophobe, and more. Just a few months later, the outfit presents Sphinges, Sibling Selves And Queens.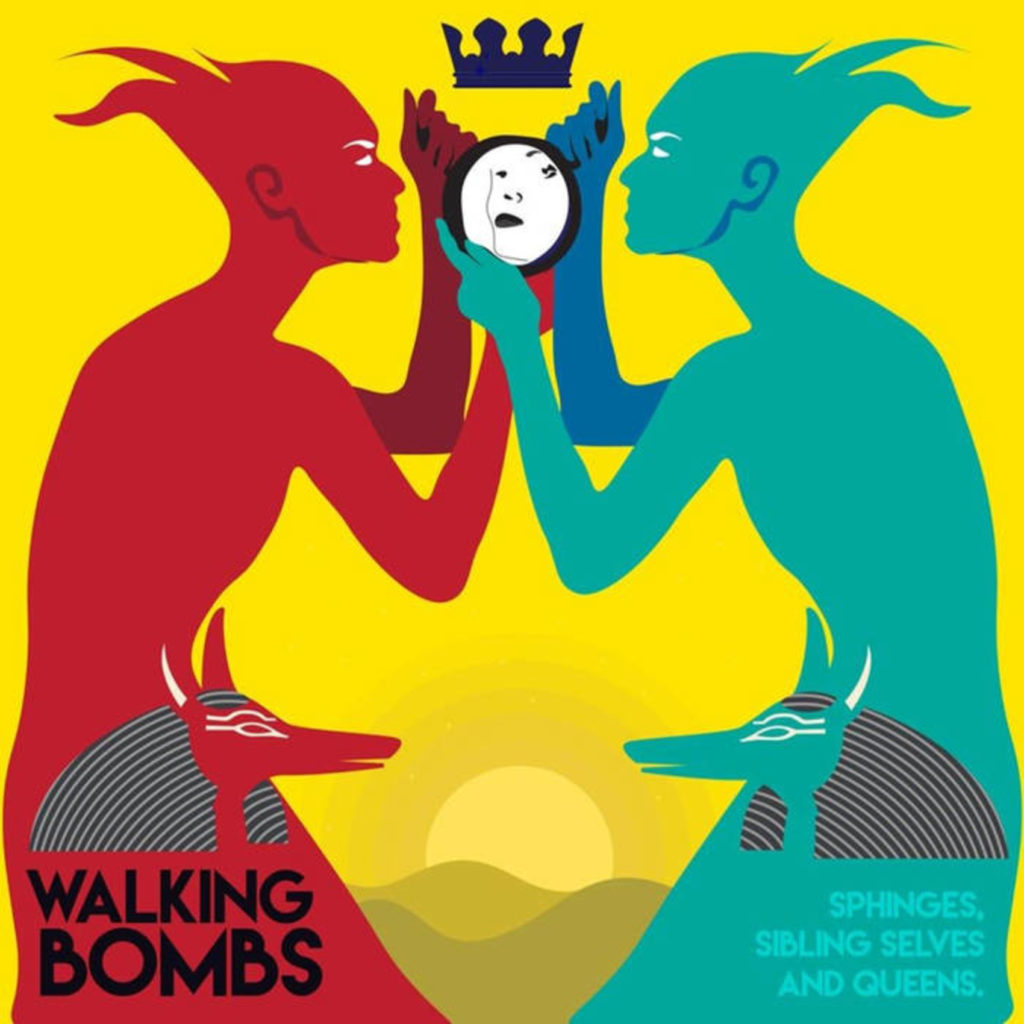 https://walkingbombs.bandcamp.com
https://www.facebook.com/walkingbombsmusic
http://nefariousindustries.com
http://www.facebook.com/nefariousIndustries
http://www.twitter.com/nefariousInd
https://nefariousindustries.bandcamp.com