[photo by Thomas Hudson]
Durham-based WAILIN STORMS has confirmed a string of tour dates in order to broadcast the ill-omened rock/punk anthems of their debut LP, One Foot In The Flesh Grave, to residents of the Southeastern US.
Preceded by a one-off show in nearby Chapel Hill, North Carolina on March 12th, WAILIN STORMS will hook up with their Athens, Georgia-based friends in The Powder Room for a five-city trek, beginning April 20th with shows in Asheville, Charlotte, Chapel Hill, and Wilmington, North Carolina, the final show taking place April 24th in Richmond, Virginia. Additional tour dates for the Spring and Summer months are to be expected.
WAILIN STORMS Tour Dates:
3/12/2016 Cat's Cradle – Chapel Hill, NC w/ Maple Stave, Bronzed Chorus
4/20/2016 Odditorium – Asheville, NC w/ Shallows, Powder Room
4/21/2016 The Station – Charlotte, NC w/ Power Take Off, Powder Room
4/22/2016 Nightlight – Chapel Hill, NC w/ Soon, Powder Room
4/23/2016 Reggies – Wilmington, NC w/ Youth League, Powder Room
4/24/2016 Banditos – Richmond, VA w/ Magnus Lush, Manzara
Hear WAILIN STORMS' One Foot In The Flesh Grave through Revolver Magazine at THIS LOCATION.
Recorded and mixed at Warrior Sound, by Al Jacob and mastered by Carl Saff, WAILIN STORMS' One Foot In The Flesh Grave was released by Magic Bullet Records in November, the album delivering seven portentous tracks of brew of the band's bluesy, doom-infused punk which calls to mind the likes of Samhain/Danzig, TSOL, Social Distortion, Murder City Devils, Laughing Hyenas, Pussy Galore, and Clockcleaner. Invisible Oranges issued of the album, "While there's some metal and hardcore in the WAILIN STORMS sound, it mostly simmers. There's strength in simmering: one cooks a lobster by slowly raising the heat… Just when it reaches a fever-pitch, it ends. WAILIN STORMS don't overstay their welcome. The way vocalist Justin Storms caws over the din reminds me of the two most recent Wovenhand records." American Aftermath's review called the album, "a mighty doom punk opus that will be forever stuck in the minds of all who listen to it… a catchy, doomed opus that serves as the essential first step to WAILIN STORMS eventual greatness." Cvlt Nation posted, "One Foot In The Flesh Grave sounds like a morbid plate of hot grits covered in zombie blood. This band knows how to write songs that channel the gothic past of the south while still keeping the ghost of Robert Johnson happy. Have a dark fucking open mind – let the WAILIN STORMS blow right in, and you will not be disappointed!"
One Foot In The Flesh Grave is available now through Magic Bullet Records, on LP HERE and digitally HERE.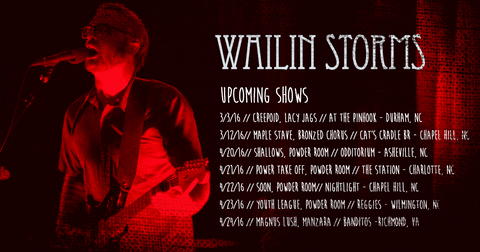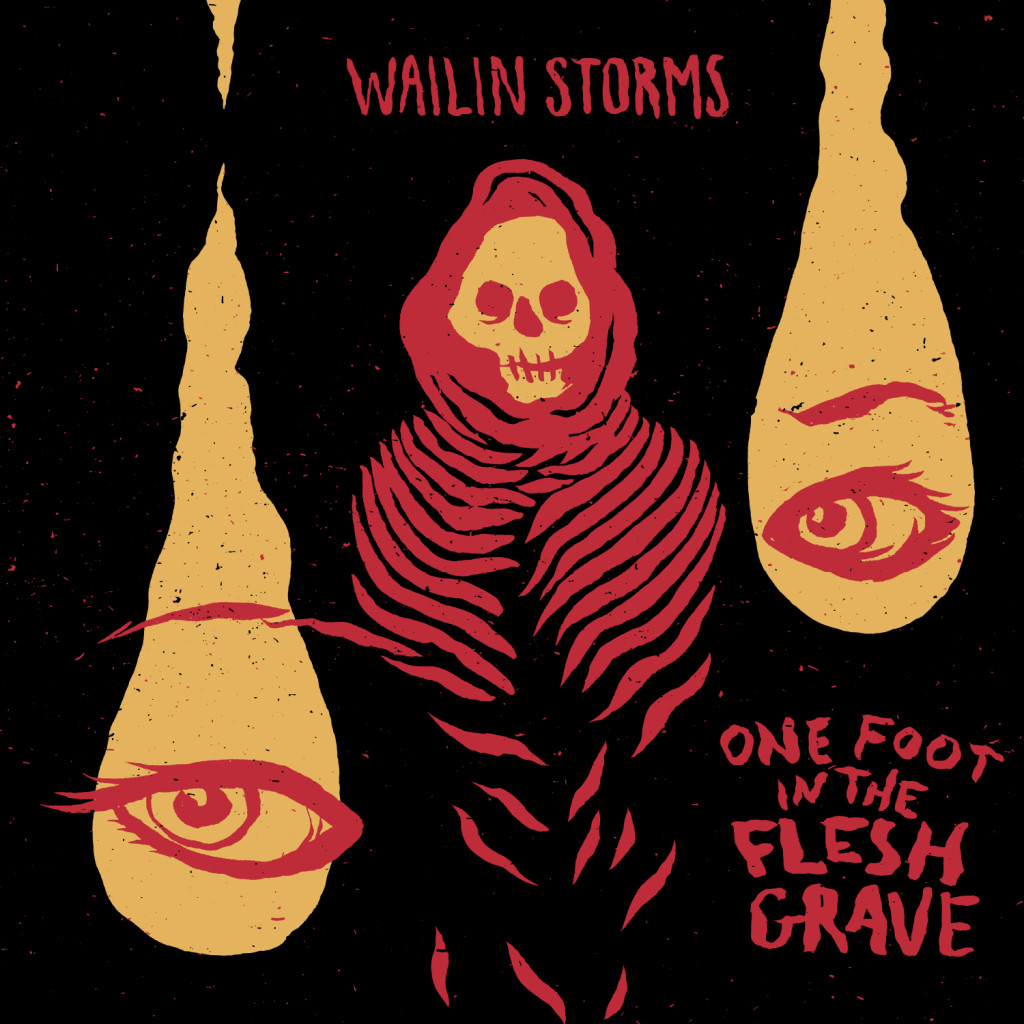 http://www.wailinstorms.com
http://wailinstorms.tumblr.com
http://wailinstorms.bandcamp.com
http://www.facebook.com/wailinstorms
http://www.magicbulletrecords.com
http://www.facebook.com/magicbulletrecords
http://twitter.com/magicbulletrecs