Polish prog metallers VOTUM recently confirmed their appearances at this year's edition of the Metal Hammer Festival in Poland alongside Katatonia, Opeth, Pain Of Salvation, Riverside and headliners Korn (with one band still to be announced). The event will take place on August 27 at Spodek Hall in Katowice.
Metal Hammer Festival 2010:
Korn (US)
Opeth (SE)
Katatonia (SE)
Riverside (PL)
Pain Of Salvation (SE)
VOTUM (PL)
+ 1 more band TBA
Doors: 12.45
Start: 13.30
For ticket info visit: http://www.metalopolis.pl OR http://www.ticketpro.pl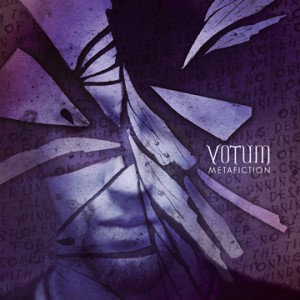 VOTUM formed in Warsaw in 2003. The band will unleash their second full-length, Metafiction, in the US on August 3 via Armoury Records. At once dark, somber and beautiful, Metafiction was recorded at the famed Izabelin Studio in Poland and is a seven-track concept album that focuses as much on the music as it does the lyrics and visual art surrounding it. VOTUM's concern is not of the particular style of music they play but rather the atmosphere pouring from within. For fans of Opeth, Porcupine Tree and Anathema.
"…Metafiction is a progressive musical puzzle. A puzzle to a psychotic search. A mindgame; look for the pieces, connect them together and write the ending of the story." – Power Of Prog Blog