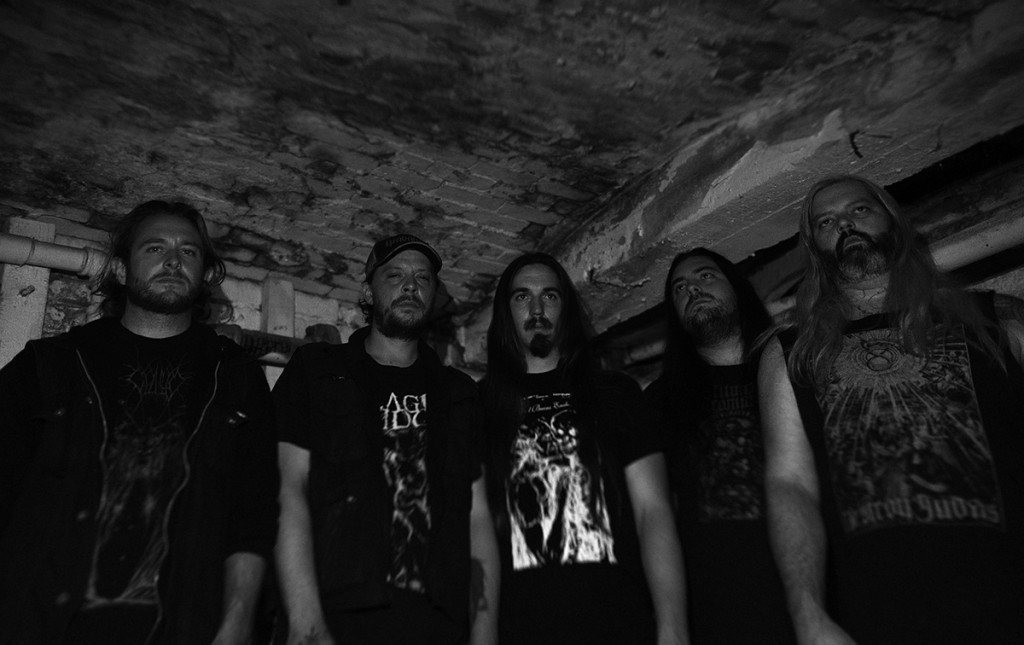 Oakland black metal outfit VOID OMNIA has announced the dates for their West Coast North American tour this December. Additionally, the vinyl version of their Dying Light debut LP is now available for preorder via Vendetta Records.
Formed by current members of Ulthar and Tragic Death, and former members of Apocryphon, Mutilation Rites, Ruine, Tombs, and others, VOID OMNIA has spawned a cosmic, explosive black metal album with the intensity of a supernova which demands your attention for every minute. Dying Light presents a torrent of decimating black metal with searing melodies set ablaze by explosive rhythms and writing with a destructive multifaceted vocal delivery. With prime songwriting executed with relentless intensity, Dying Light delivers a supremely incinerating experience with the blackened arts. The album was recorded at Earhammer Studios with Greg Wilkinson (Necrot, Vastum, Graves At Sea), mastered by Adam Tucker at Signaturetone Recording, and fitted with artwork by Glenn Schonn.
The 12″ vinyl version of Dying Light will see release through Vendetta Records on November 15th; preorders are available HERE where the CD can be purchased, and the album is available digitally HERE as well as Spotify, iTunes, and most digital outlets.
Check out brand new live footage of VOID OMNIA at THIS LOCATION.
Taking their devastating hymns to the populations of the West Coast, VOID OMNIA will kick off their tour in support of Dying Light in Las Vegas on December 7th, followed by shows in Ventura, Los Angeles, San Diego, Tijuana, Phoenix, Prescott, Santa Fe, Colorado Springs, Denver, Salt Lake City, Boise, Spokane, Seattle, and Olympia before the final performance in Portland on December 22nd.
VOID OMNIA 2016 West Coast Tour:
12/07/2016 The Garth – Las Vegas, NV
12/08/2016 The Garage – Ventura, CA
12/09/2016 The Boulevard – Los Angeles, CA
12/10/2016 Tower Bar – San Diego, CA
12/11/2016 Mods – Tijuana, BJ
12/12/2016 The Rogue – Phoenix, AZ
12/13/2016 Gurley Street Coffee – Prescott, AZ
12/14/2016 TBA – Santa Fe, NM
12/15/2016 Flux Capacitor – Colorado Springs, CO
12/16/2016 3 Kings Tavern – Denver, CO
12/17/2016 Club X – Salt Lake City, UT
12/18/2016 Android House – Boise, ID
12/19/2016 The Observatory – Spokane, WA
12/20/2016 Highline – Seattle, WA
12/21/2016 Obsidian – Olympia, WA
12/22/2016 Ash Street Saloon – Portland, OR
12/23/2016 Siren's Song Tavern – Eureka, CA
Of Dying Light, Invisible Oranges proclaimed, "VOID OMNIA's astral black metal builds their specific, classic sort of atmosphere with large melodies and blistering speed. This isn't your 'usual' atmospheric black metal from the 'West side of the Pond,' there is a nice sort of mid-'90s Germanic vibe to this…" Cvlt Nation's intense review includes, "the unrelenting and almost hysterical vastness of their songs that build and swell like an otherworldly storm, seemingly aimed at the vaults of heaven in an almost vertical climb toward complete sonic disintegration." Last Rites published, "VOID OMNIA is channeling old Dissection with a fast assault of semi-melodic black metal from yesteryear. Lots of tremolo picking, blastbeats that periodically down shift to a mid-paced tempo, screeched vocals, and moments of melody complete the package." A 4/5 review at Metal Music Archives issued, "Dying Light is the kind of black metal album that on the surface seems to be a one trick pony, but delving deeper will reveal some subtle hidden depths that adds identity to the band's tracks," and Metal Trenches proclaimed, "prepare yourself to be berated with furious layering of tremolo guitar that is simultaneously filled with sorrow and blazing to the touch… And the vocals? Tyrannous. The shrieks and howls on display in Dying Light are acerbic blasts that melt the ear canal to the bone."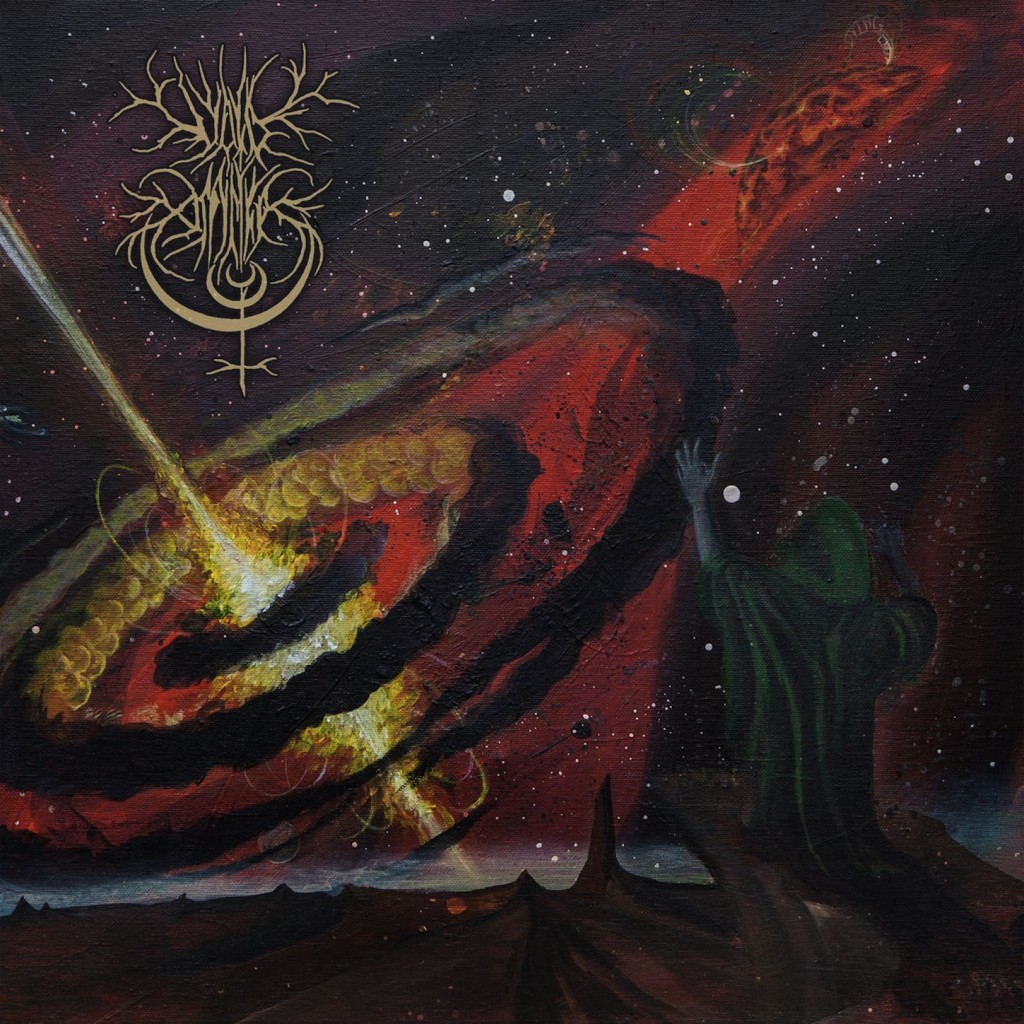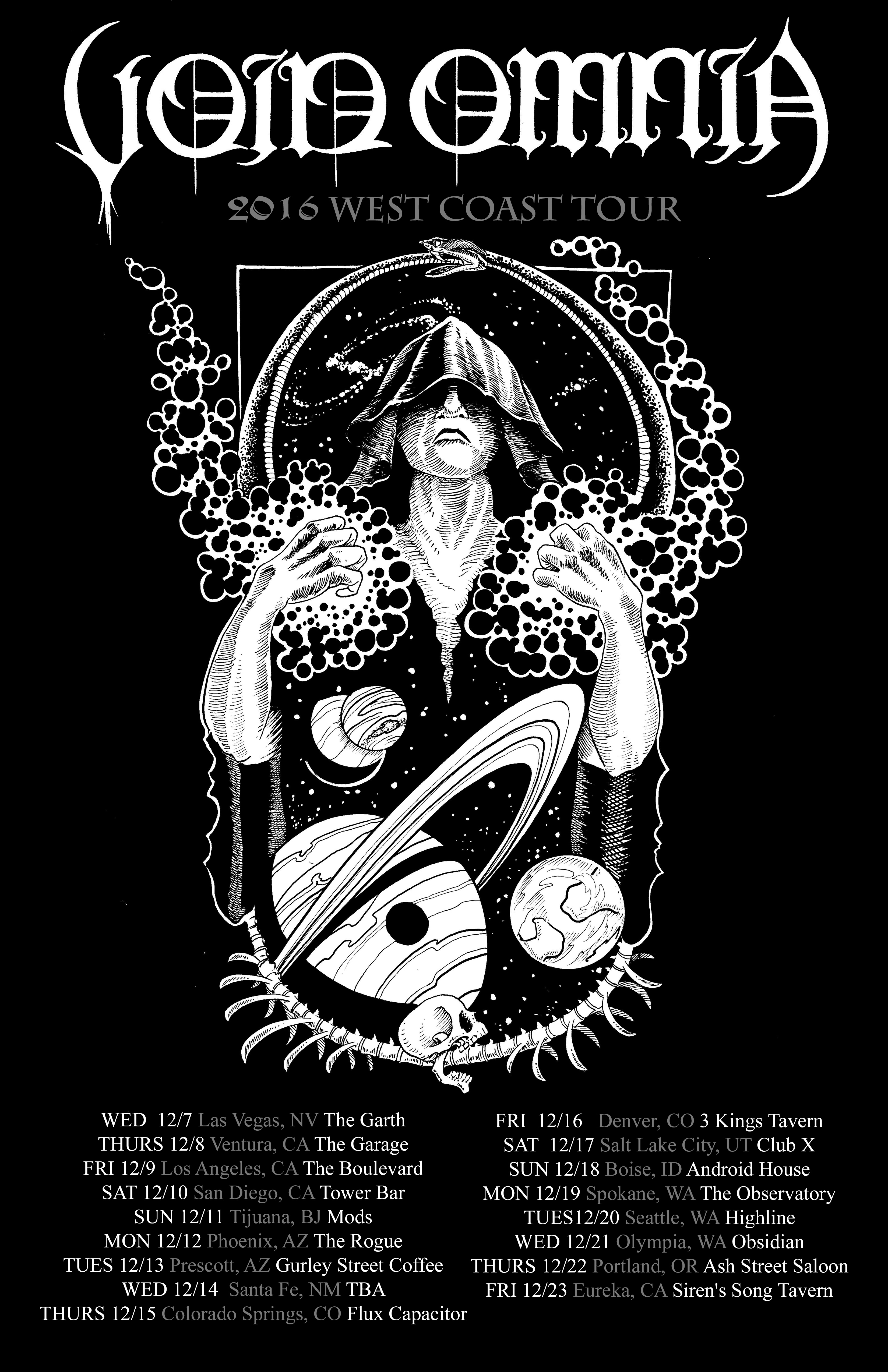 http://voidomnia.bandcamp.com
http://www.facebook.com/VoidOmnia510
http://www.vendettarecords.de
http://vendetta-records.bandcamp.com
http://vendettarecords.bigcartel.com