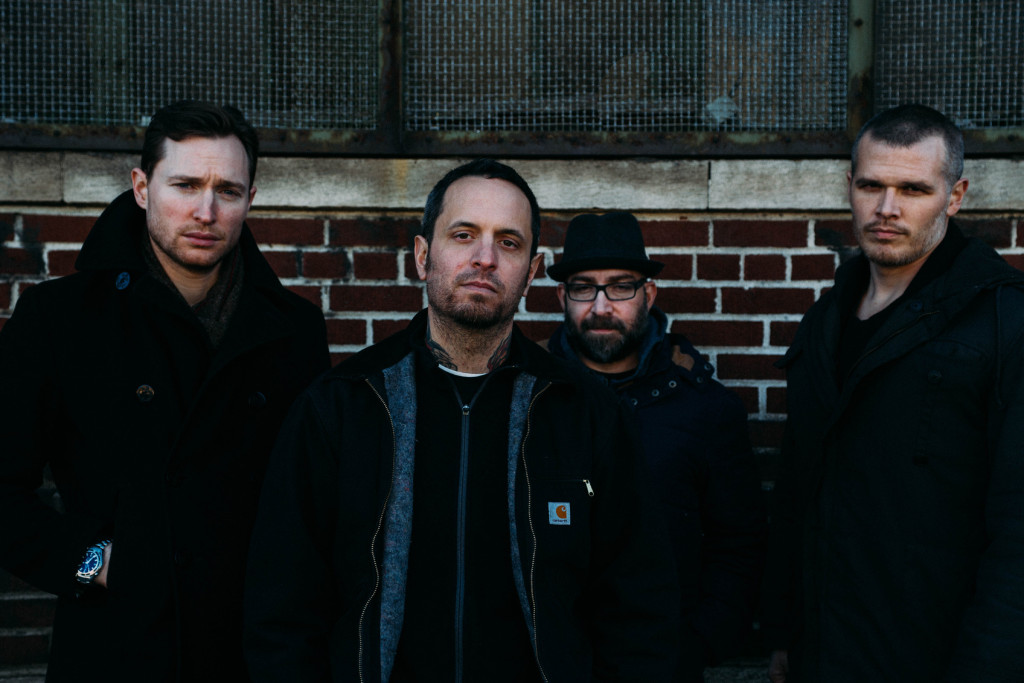 New York City's innovative hardcore outfit, VISION OF DISORDER, has released the title track to the band's impending Razed To The Ground LP through an exclusive premiere at Revolver Magazine.
As with every release since the band's inception in the early '90s, VISION OF DISORDER's latest works show the band taking their delivery into new directions while holding to some of their longtime characteristics, and once again, the band fails to disappoint, delivering another solid and relentlessly entertaining record with Razed To The Ground. Produced by Chris "Zeuss" Harris (Hatebreed, Madball, Terror), the record shows a more refined and matured approach while musically retaining their signature tension, release and paralyzing grooves, punctuated by a nonstop barrage of dynamic vocal devastation.
Some of the most punishing hooks on the record launch straight out of the opening notes of the title track to the LP, yet the song also allows a bit of the more melodic edge and dissonant melodies VOD has implemented on the album shine through.
Get wrecked by VISION OF DISORDER's "Razed To The Ground" via Revolver Magazine now at THIS LOCATION.
The album's "Hours In Chaos" is also playing at Lambgoat RIGHT HERE.
Razed To The Ground will be unleashed on Friday, November 13th via Candlelight Records. Preorders are currently available at THIS LOCATION.
In conjunction with the street date for Razed To The Ground, VISION OF DISORDER will play a special record release show on Long Island with additional tour dates to be announced shortly.
VISION OF DISORDER Live:
11/14/2015 Revolution Music Hall – Amityville, NY [tickets]
Forged in 1992, VISION OF DISORDER recorded three demos and an EP before releasing their self-titled Roadrunner Records debut in 1996. Between 1994 and 1999, the band would see eight additional and now rare recordings as their fan base grew, including a split 7-inch with Loyal To None (Hearsay Records), a split 7-inch with Nanchaku (Dea Records), and the Resurrecting Reality EP (Crisis/Revelation Records) featuring their cover of the Bad Brains classic "Soul Craft." The band would record a second album for Roadrunner, Imprint (1998), and two additional albums, For The Bleeders (1999, Go Kart Records) and From Bliss To Devastation (2001, TVT Records) before disbanding. By 2008, VOD reunited and began writing new material for the first time in over a decade. They announced their signing with England's Candlelight Records on February 23rd, 2012. The Cursed Remain Cursed was released six months later.
http://www.facebook.com/VisionOfDisorder
http://www.candlelightrecordsusa.com
http://www.facebook.com/candlelightrecords