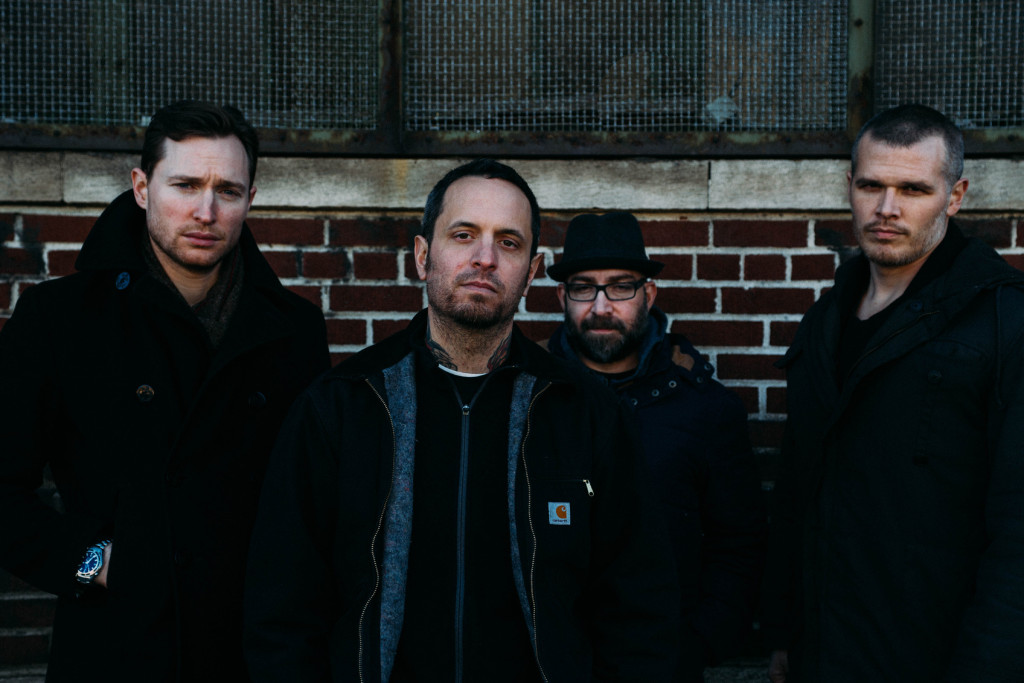 "The world of metal and hardcore can become blurred and stagnant, leaving the listener baffled on what is real and what is not. VISION OF DISORDER strives to bring its peers and more importantly, its fans, original heavy music, with no strings attached… We are grateful to be able to keep on making the music we love." – Tim Williams, VISION OF DISORDER
Razed To The Ground is the forthcoming new full-length from long-running New York hardcore brutalizers, VISION OF DISORDER. Set for release next month via Candlelight Records, the record was captured by Zeus (Hatebreed, Demon Hunter, Rob Zombie et al) during July and August of this year and finds the band at their most sincere and volatile.
As a precursor to its release, today Lambgoat offers up second track, "Hours In Chaos," for public consumption. "Upon hearing the first riffs of the song, I knew it was gonna be a monster and needed strong vocals and lyrics to bring it where it needed to be," elaborates vocalist Tim Williams of the record's first single. "It's a song to awaken people to what is going on around them; the unrest, the guns, the utter disregard for human life. The world has become a dangerous place. I feel I've illustrated the feelings of anxiety and insecurity that is so prevalent today." "This song embodies everything that is VOD," adds guitarist Mike Kennedy, "Politically relevant and musically explosive, 'Hours In Chaos' is one of the most raw and powerful tracks VOD has ever written."
Sample "Hours In Chaos" at THIS LOCATION.
In conjunction with the official unveiling of Razed To The Ground, VISION OF DISORDER will play a special record release show on Long Island with additional onstage subversions in the plotting stages.
VISION OF DISORDER:
11/14/2015 Revolution Music Hall – Amityville, NY [tickets]
Forged in 1992, VISION OF DISORDER recorded three demos and an EP before releasing their self-titled Roadrunner Records debut in 1996. Between 1994 and 1999, the band would see eight additional and now rare recordings as their fan base grew, including a split 7-inch with Loyal To None (Hearsay Records), a split 7-inch with Nanchaku (Dea Records), and the Resurrecting Reality EP (Crisis/Revelation Records) featuring their cover of Bad Brains classic "Soul Craft." The band would record a second album for Roadrunner, Imprint (1998), and two additional albums, For The Bleeders (1999, Go Kart Records) and From Bliss To Devastation (2001, TVT Records) before disbanding. By 2008, VOD reunited and began writing new material for the first time in over a decade. They announced their signing with England's Candlelight Records on February 23rd, 2012. The Cursed Remain Cursed was released six months later.
Razed To The Ground will be unleashed on Friday, November 13th via Candlelight Records. Preorders are currently available at THIS LOCATION.
"If you don't know who VISION OF DISORDER is, you're either really young, or you suck." – Lambgoat
http://www.facebook.com/VisionOfDisorder?fref=ts
http:/www.candlelightrecordsusa.com
http://www.facebook.com/candlelightrecords