As Brooklyn trio VISE MASSACRE prepare to hammer humankind with their self-released debut LP next week, the metallians at Metal Underground have deemed this Friday The 13th VISE MASSACRE Day by streaming the band's entire Expendable Humans album. Make your coworkers hate you even more and fire this 14-track noise/metal-ridden psychotic hardcore assault at earspliting levels right here.
Expendable Humans represents the most scathing, organically grown inner-city VISE MASSACRE output to date, taking the band's meaty NYHC-styled riffage into more sociopathic and mangled noise-ridden directions and grating your head off with intensity. The 31-minute beast was captured on tape at Studio 65 and The Warehouse Recording Studio in Hicksville, New York, mixed by bassist Chris Vezza, self-produced by the band, and mastered at Bonati Mastering in Brooklyn (ZU, AIDS Wolf, Julie Christmas, Racebannon).
VISE MASSACRE is preparing to unleash Expendable Humans via their own Gorilla The Horse Records imprint. The digital download of the album will be available this Tuesday, January 17th, and the 12″ vinyl slab will be available by the end of the month via NYC's Generation Records (store and international mailorder), via Earsplit PR, and of course direct from the VISE MASSACRE militia.
"This 31-minute barrage grabs the listener by the throat and maintains its grip for the majority of its duration… For a DIY type album, the production here is excellent… 9/10" – Metal Assault
"As debut albums go Vise Massacre have come up with something pretty special – a Hardcore album that really challenges other bands in this genre to move away from the old clichés. 4/5" – Sea Of Tranquility
"…high-energy, noisy hardcore played with full conviction. No fucking around. 4/5" – OneMetal
"…riff upon riff of unforgiving hatred." – Alternative Matter
VISE MASSACRE lineup:
guitar/vocals: Rich Muller (ex-The Last Crime)
bass: Chris Vezza (ex-Awkward Thought)
drums: Jerry Carbone (ex-Science Diet, ex-Dawn of Bathos)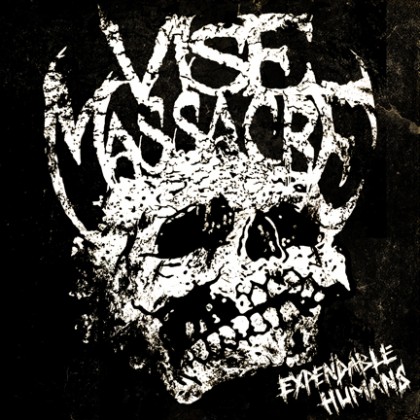 http://twitter.com/visemassacre
http://www.facebook.com/ViseMassacre
http://www.reverbnation.com/visemassacre
http://myspace.com/visemassacre
http://www.youtube.com/user/ViseMassacre