Swiss-Italian cinematic/progressive metal outfit VIRTUAL SYMMETRY has just premiered a lyric video for "Butterfly Effect," the second single from their eponymous fourth album, approaching September release through Sensory Records.
VIRTUAL SYMMETRY was founded in 2009 as a solo project of guitarist Valerio Æsir Villa, when the first ideas for the debut album, Message From Eternity, began taking shape. The band's lineup has since expanded to now include vocalist Marco Pastorino, keyboardist Marco "Mark" Bravi, bassist Alessandro Poppale, and drummer Alfonso Mocerino. Featuring members of Temperance and Fallen Sanctuary, the band is a revelation in the progressive metal universe, stunning their fans and listeners with influences which range from classical music to contemporary metal and a style characterized by epic suites, rich of cinematic elements and balance between melody and technique, leading the listeners through a dynamic and emotional journey in each track.
Between 2018 and 2020, VIRTUAL SYMMETRY composed and produced their third album, Exoverse, which was recorded at Peter Gabriel's Real World Studios in Bath, UK, and featured special guests including legendary drummer Thomas Lang, a return performance by Dream Theater keyboardist Jordan Rudess, saxophonist Ruben Paganelli, the symphonic orchestra Sinfonietta Consonus, and Evergrey's Tom S. Englund. Some honorable mentions among their live shows are 2015's debut live show with Evergrey and Dream Theater, 2017's live show supporting Deep Purple's keyboardist Don Airey.
Featuring eight sprawling and immersive songs, Virtual Symmetry was recorded by the band then mixed and mastered at Domination Studio by Simone Mularoni (DGM, Michael Romeo, Turilli Lione Rhapsody) and completed with artwork and photography by Kyrhian Balmelli.
The lyric video for VIRTUAL SYMMETRY's new "Butterfly Effect" single was created by Stefano Mastronicola. The band's vocalist Marco Pastorino writes, "Our new single, 'Butterfly Effect,' is a totally unconventional track for VIRTUAL SYMMETRY. Right from the beginning of the song, there are tons of different influences; first, the lead vocal and the piano together, then the mid-tempo chorus, and the second verse is totally inspired by R&B and groovy stuff. Enjoy the moment; our full-length is coming!"
VIRTUAL SYMMETRY's "Butterfly Effect" lyric video is now playing at THIS LOCATION, and the song is live on all digital providers HERE.
Sensory Records will issue Virtual Symmetry on CD and digital platforms on September 16th. Preorders are available at the label webshop HERE and at Bandcamp where "Come Alive" is playing; the standard version HERE and the 24-bit hi-res version HERE. Also watch the "Come Alive" video HERE.
Watch for additional previews of Virtual Symmetry to be issued ahead of the album's release.
VIRTUAL SYMMETRY has been confirmed alongside Fractal Universe as support for Evergrey for five weeks on their 2022 European tour, which runs from September 16th – the day of Virtual Symmetry's release – through October 23rd. See all confirmed tour dates and more at the band's website HERE and at their various social media points.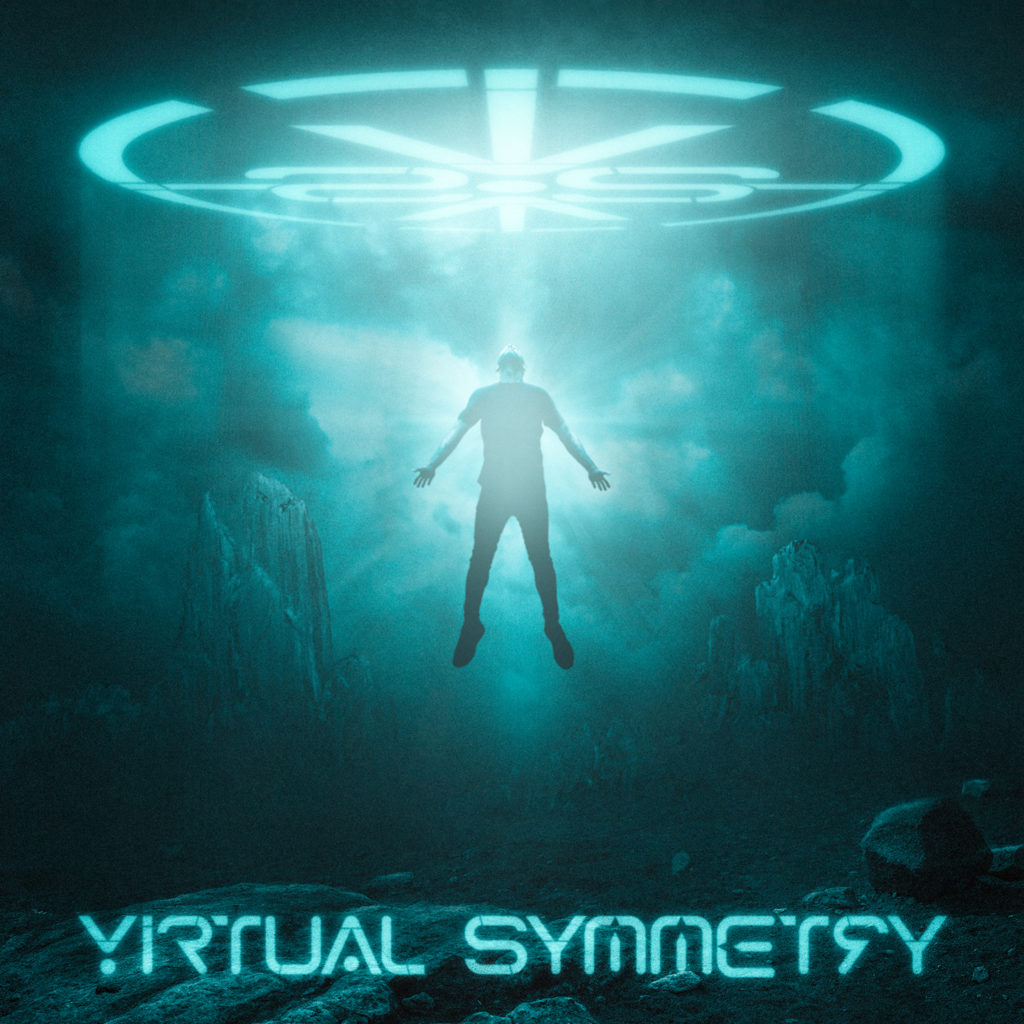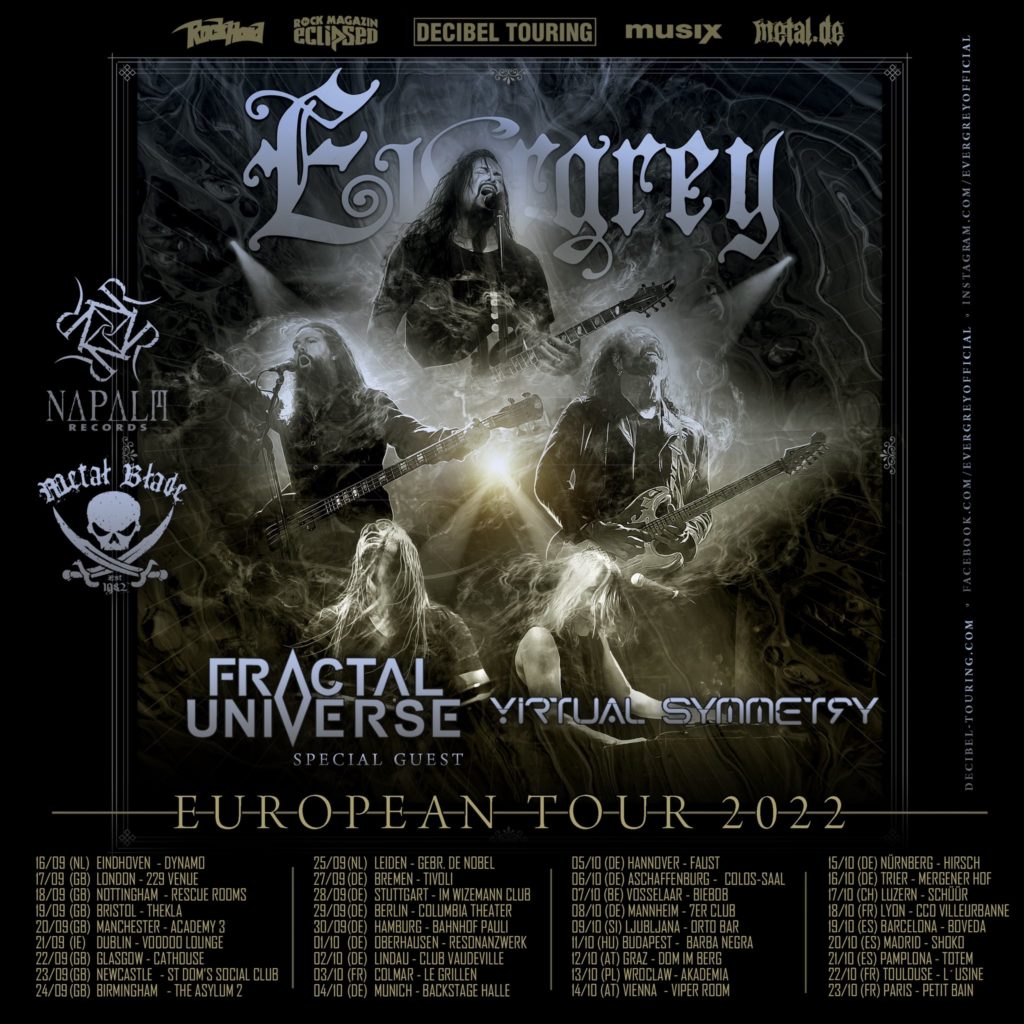 https://www.virtualsymmetry.com
https://twitter.com/virtualsymmetry
https://www.instagram.com/virtualsymmetryofficial
https://www.facebook.com/VirtualSymmetryOfficial
http://www.lasersedgegroup.com
https://lasersedge.bandcamp.com
http://www.facebook.com/TheLasersEdge
http://www.twitter.com/thelasersedge