Oakland's VIOLATION WOUND, featuring vocalist/guitarist Chris Reifert (Autopsy, Abscess), recently united with Portland's CLITERATI for an antagonistic ten-track split 12″ set to drop later this month via Tankcrimes.
Captured at Earhammer Studios by Greg Wilkinson (Autopsy, Necrot, Deathgrave), and mastered at Mammoth Sound by Dan Randall (Ghoul, Fucked Up), the split features cover art by Reifert and will see release on vinyl and digital formats July 27th. Comments Reifert, "Listen if you want to have your brain melted into liquid magma while you get your ass handed to you."
As a precursor to its release, Decibel Magazine offers up VIOLATION WOUND's ravenous "The Church Of Go Fuck Yourself" for communal delight issuing of the track, "At 1:45, it's the longest song on VIOLATION WOUND's side of the split, with defiant lyrics about thinking for yourself and telling your enemies to go fuck themselves…"
Get down with "The Church Of Go Fuck Yourself," courtesy of Decibel, at THIS LOCATION.
For preorders visit the Tankcrimes Bandcamp page at THIS LOCATION where a stream of CLITERATI's "Alt-Wrong" is also available.
Featuring Autopsy and former Abscess mastermind Chris Reifert on guitars and vocals, alongside bassist Joe Orterry, and drummer Matt O'Connell, Oakland, California-based VIOLATION WOUND was forged in a beer and whiskey-soaked basement in June of 2013. Driven to manufacture 100% real punk rock, fueled only by aggression and punishing riffs, VIOLATION WOUND honors the raw, dirty and pissed off ways of the genre's original innovators, while carving out a path to call their own. Fans of Toxic Narcotic, Zeke, and Fear pay heed.
CLITERATI — featuring former members of Poison Idea and Voetsek — plays Discharge/Doom-influenced queercore/d-beat/thrash crust. CLITERATI believes in equality through inclusion. Says vocalist Ami Lawless, "We are queer, straight, people of color, and white. Our influences include the bands Doom, L7, and Bolt Thrower, with a healthy dose of Pacific Northwest D-punk. This band was brought together by Amelia Collins and we continue in loving memory of her vision to bring a breath of fresh air to Portland punk… get your clit in the pit."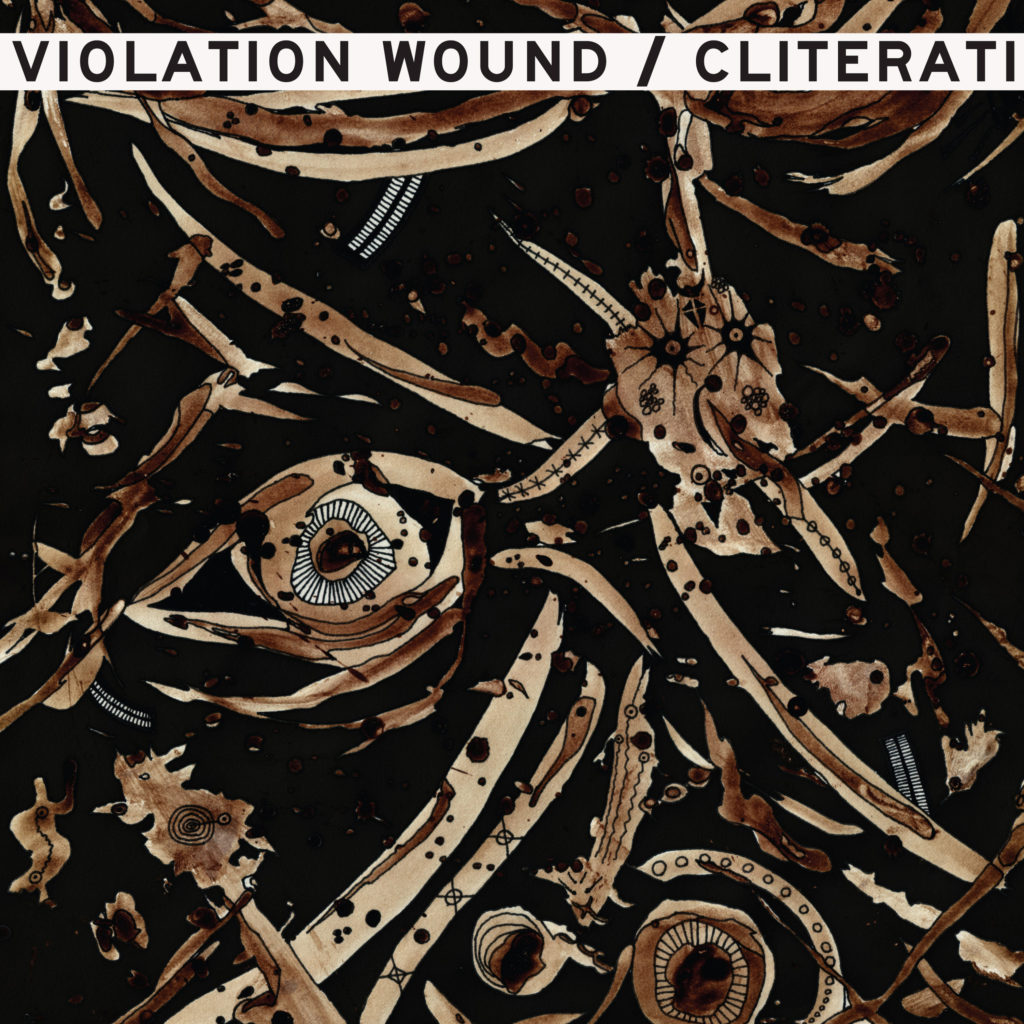 http://www.facebook.com/slimepriestess
http://www.facebook.com/Violationwound
http://www.tankcrimes.com
http://www.facebook.com/tankcrimes