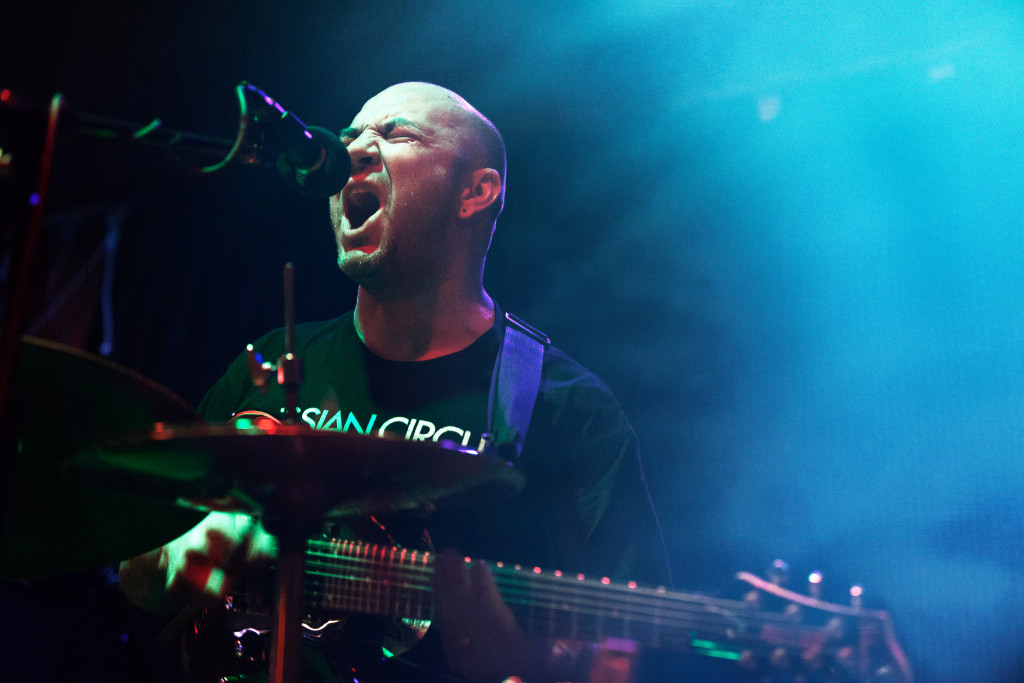 [photo by fatCake Media]
Harsh Conditions, the second full-length from Arizona doom act VIA VENGEANCE, is now playing in its sprawling entirety at Noisey, just days ahead of its release through Battleground Records, and the beginning of the 3 Man 2 Band Tour 2016 with Gomi.
The brainchild of soloist Shane Ocell – also drummer of Phoenix-based Sorxe — as VIA VENGEANCE, he handles all instrumentation and vocals, even performing the tracks himself at live performances without the use of any looping or manipulation devices. Delivering forty-two minutes of pentatonic, mid-paced, sludge/doom metal with Harsh Conditions, the album's eleven tracks forming a thematic concept about Winter survival. Recorded in Phoenix by Jared Cox, Ocell includes several special guest appearances on the album, including piano and clean vocals by his grandmother, BJ Scott, and guest vocals and guitar by longtime friend Josh Graham of A Storm Of Light, whom also created the immersive winter elements cover artwork for the album.
Noisey notes of the new album alongside their exclusive early stream, "Harsh Conditions sees VIA VENGEANCE double down on the sludgy, burly, atmospheric doom that's been the band's bread and butter since 2006, and also introduce a few unexpected new sonic playthings–piano, guest vocals from A Storm of Light's Josh Graham (who also handled the gorgeous cover art), and even vocal harmonies from Ocell's grandmother. It's got a warm, organic feel to it, and never feels rushed or lacking–a quality made all the more impressive by the fact that Ocell writes, records, and plays everything himself (even onstage!)."
Endure VIA VENGEANCE's Harsh Conditions through Noisey at THIS LOCATION.
Battleground Records will release Harsh Conditions on CD and digital formats on March 11th, 2016; preorders for the CD are available HERE.
Beginning the day of Harsh Conditions' release, VIA VENGEANCE will head out on the 3 Man 2 Band Tour 2016 with duo Gomi, with shows in Flagstaff, Colorado Springs, Denver, Lawrence, Chicago, Cleveland, and Akron March 11th through 19th. A week later, March 26th will see VIA VENGEANCE supporting Black Tusk and Holy Grail at a home turf show in Scottsdale, which will double as the release party for Harsh Conditions. Additional live dates are to be expected.
VIA VENGEANCE 3 Man 2 Band Tour 2016 w/ Gomi:
3/11/2016 The Greenroom – Flagstaff, AZ
3/12/2016 Triple Nickel Tavern – Colorado Springs, CO
3/13/2016 Tennyson's Tap – Denver, CO [3-7pm happy hour show]
3/14/2016 The Jackpot Music Hall – Lawrence, KS
3/15/2016 Livewire – Chicago, IL
3/18/2016 The Happy Dog – Cleveland, OH
3/19/2016 The Owens Travelers Tavern – Akron, OH
3/26/2016 Pub Rock – Scottsdale, AZ *CD Release Show w/ Black Tusk, Holy Grail [no Gomi]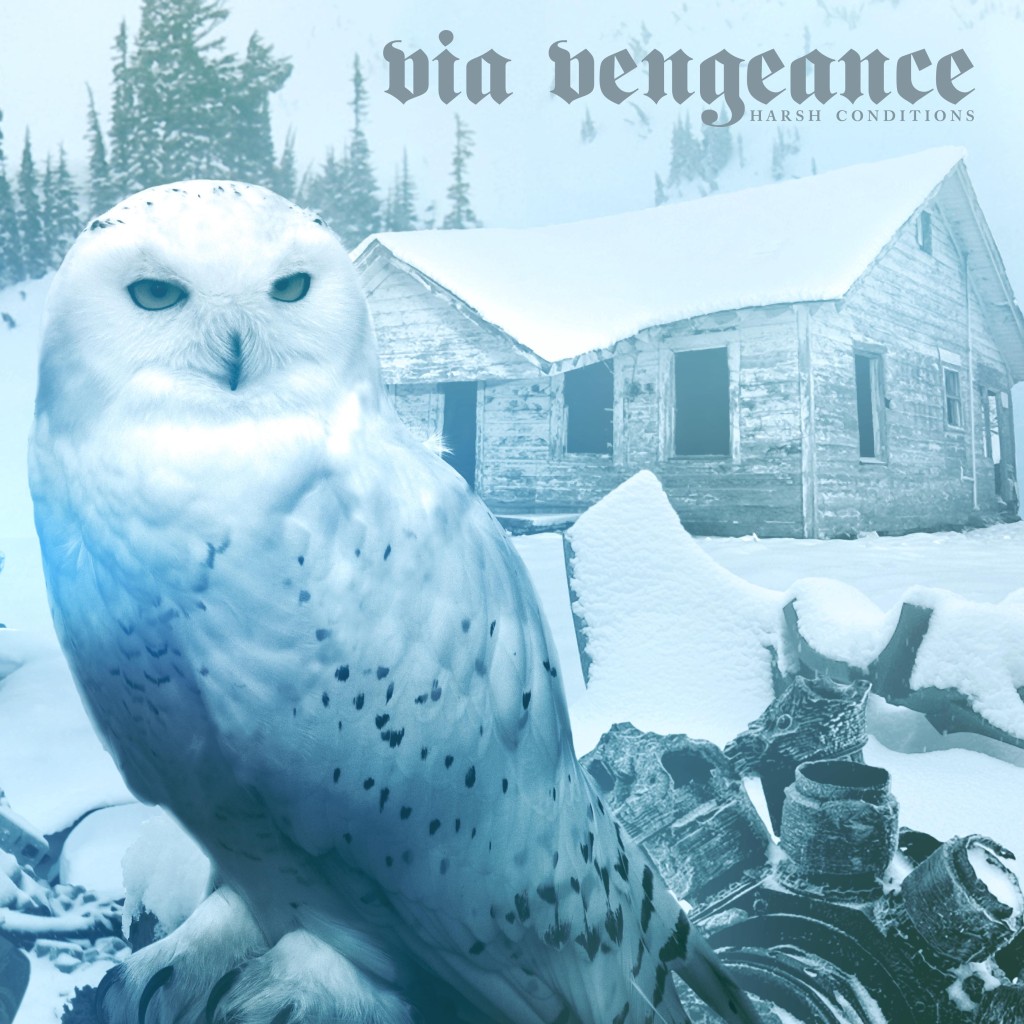 http://www.viavengeance.com
http://www.facebook.com/Via-Vengeance-191361277871/
http://www.viavengeance.bandcamp.com
http://www.twitter.com/viavengeance
http://www.instagram.com/viavengeance
http://www.facebook.com/battlegroundrecords
http://www.battlegroundrnr.com
http://www.twitter.com/battlegroundrnr
http://battlegroundrecords.bandcamp.com