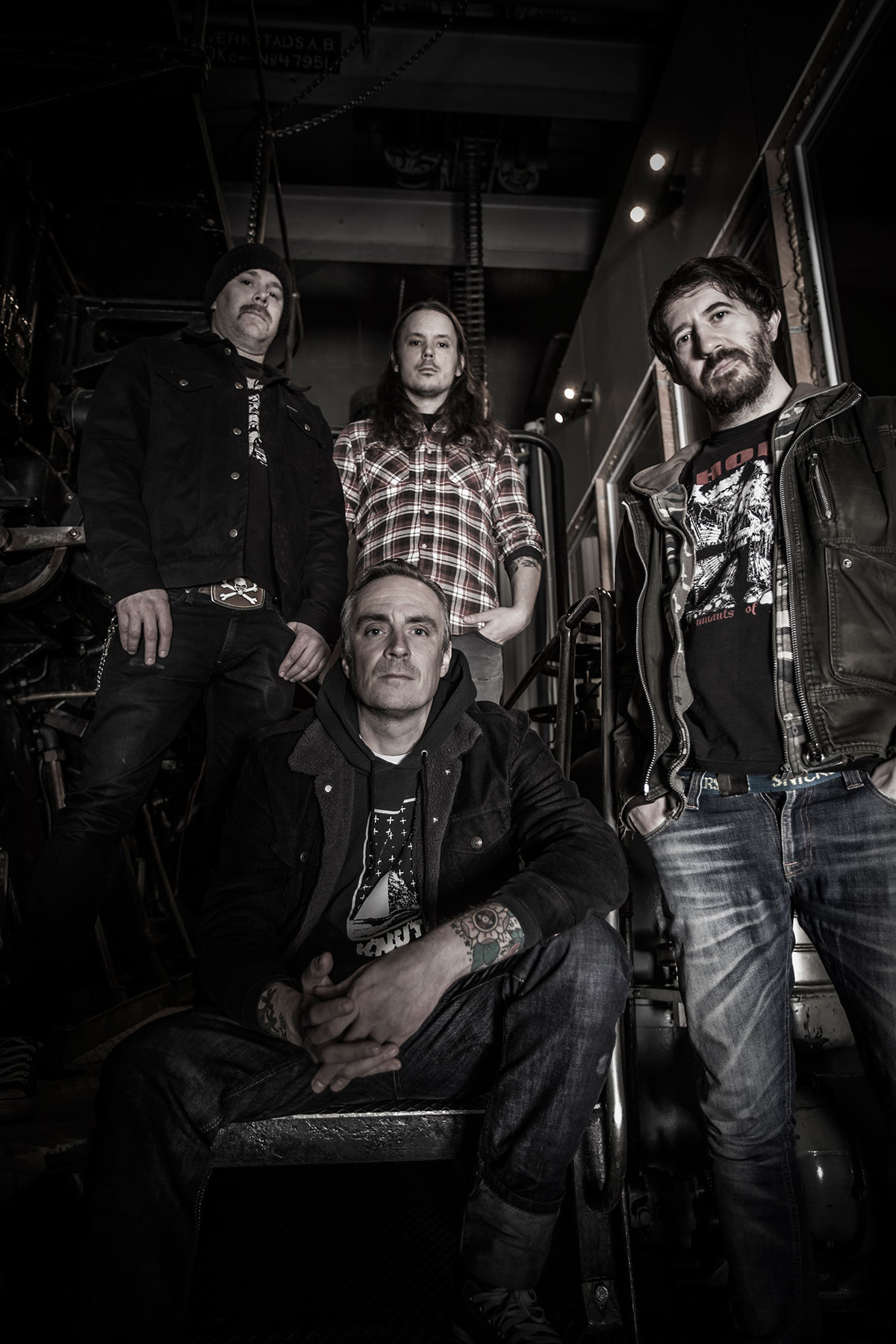 [photo by Erik Larsson]
Swedish grindcore specialists GADGET this week end a decade-long void between albums with the release of their relentless The Great Destroyer LP through Relapse Records. Days before the public can get their hands on the album, the entire thing comes ripping forth through an exclusive early stream via Invisible Oranges, who issue as a warning, "As befits its name, The Great Destroyer comes across timeless, walking a fine line between classical and futuristic."
Hear GADGET's entire The Great Destroyer through Invisible Oranges at THIS LOCATION.
A blistering assault of relentless, top-tier grind, GADGET's The Great Destroyer is a cohesive exercise in extremity that blends hints of doom, sludge and death metal with unadulterated, old-school grindcore. An album is as infectious as it is pummeling — with The Great Destroyer, and featuring a guest vocal track by Barney Greenway of Napalm Death on "Violent Hours (For A Veiled Awakening)" — GADGET has released their most accomplished material to date.
The Great Destroyer will see release on CD, LP and digital formats through Relapse Records on March 11th, 2016. Physical preorders are available now via Relapse Records HERE; digital preorders can be found at GADGET's Bandcamp HERE.
Also view the official video for the LP's "Enemies Of Reason" at THIS LOCATION.
Noisey reports of the album, "While the band largely eschews that record's subtler elements of discordant, droning melody (a relative term) and death metal inflections, they've lost nothing in blistering, hammer-to-the-head power. What one does have here is seventeen tracks of dystopian, Nasum-style turmoil, replete with unrelentingly abject lyrics, blink-and-you'll-miss-'em slow passages and some buried guest vocals courtesy of Birmingham's finest, Barney Greenway." No Clean Singing proclaims, "We are fortunate that the passage of time hasn't dulled the band's taste for using music as a weapon, or their talent for drawing upon elements from extreme genres beyond grind to enhance the sonic power of their rage." In a 4/5 review, Metal-Rules includes, "Thanks to its thick, yet resoundingly clean production – and GADGET's emphatic, nitro-fueled performance – The Great Destroyer is as punishing as it is explosive, and Cvlt Nation boasts, "Damn, this band knows how to write music that is pure, uncut rage and attacks the listener's nervous system like a disease!" As per Two Guys Metal Reviews: "Perhaps the most appealing aspect of The Great Destroyer though is their trademark groove. Sure, they're not afraid to straight up go for the throat with a wealth of blast beats, but they also know how to couch it in something a little more identifiable – there is a method to the madness." Nine Circles' review includes, "They don't change their founding principles nor do they reinvent the wheel of grindcore but what they do, and do well, is continue to leave their personal mark on it… And ten years on, should garner a new generation of fans looking for something a little different from the norm." And Heavy Blog Is Heavy states, "The Great Destroyer is an aptly titled entry to the contemporary grind scene that will hopefully do its justice as the record that finally launches GADGET into mainstay status. Hopefully we won't have to wait another decade for more destruction.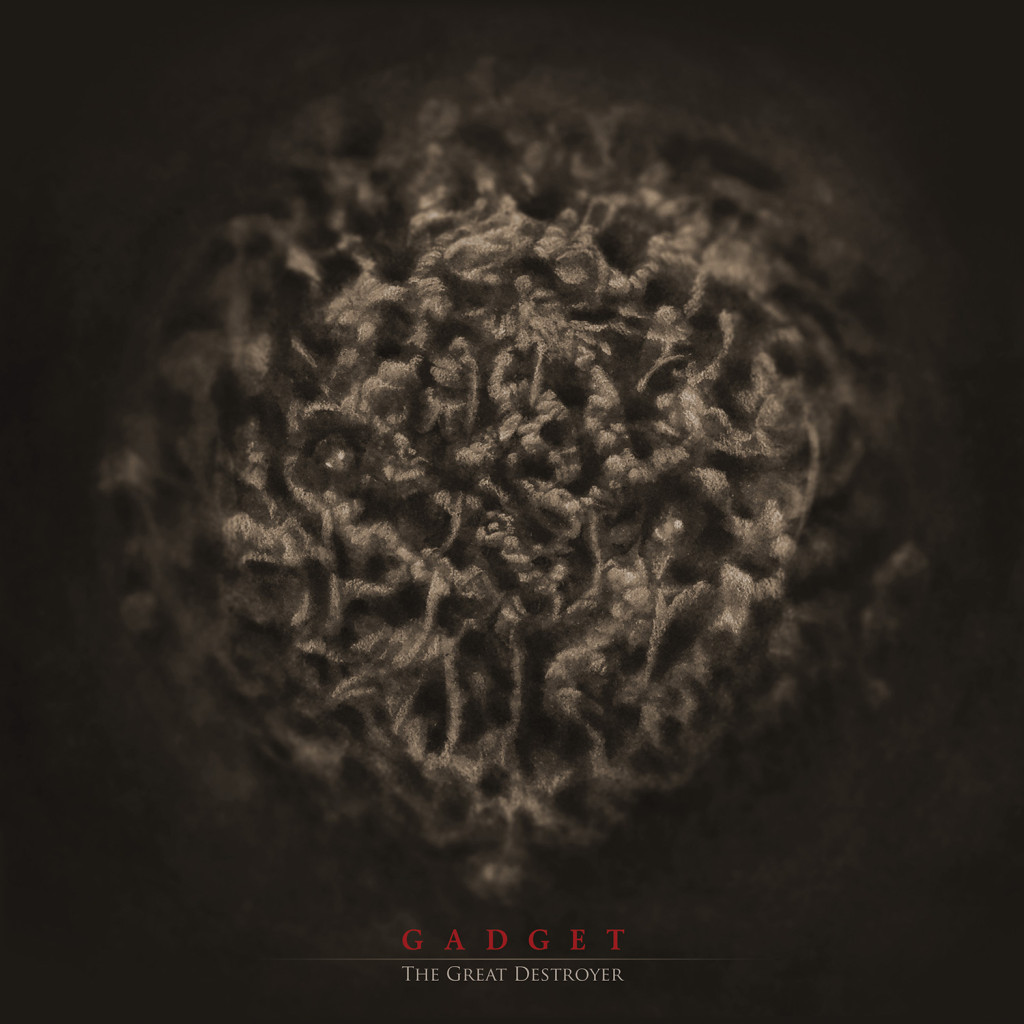 http://www.facebook.com/gadgetgrindcore
http://www.gadgetband.bandcamp.com
http://www.instagram.com/gadgetgrindcore
http://www.twitter.com/gadgetgrindcore
http://www.relapse.com
http://www.relapserecords.bandcamp.com
http://www.facebook.com/RelapseRecords
http://www.twitter.com/RelapseRecords