[photo by Craig McGillivray]
"Disarray has never felt so fun." – Spin
With the release of Deeper Than Sky, the forthcoming new studio offering from psychedelic thrash unit, VHÖL, now just two weeks away, today Spin unveils latest teaser, "Red Chaos" for communal appreciation.
"VHÖL's composite members come from across a whole spectrum of metal's more phlegmatic strains," elaborates the esteemed publication, "Drummer Aesop Dekker plays with the experimentalists in Agalloch, frontman Mike Scheidt's also conjures gloomy fuzz with YOB, and guitarist John Cobbett and bassist Sigrid Sheie both get hypertechnical with their prog-leaning act Hammers Of Misfortune. But knowing any or all of that really does little to prepare you for their newest single 'Red Chaos.' Following on the dramatic Maiden gasps of lead single, 'The Desolate Damned' this new cut plays like a more efficient bit of medieval weapon – say, a mace straight to the face. Dizzying guitar leads and unrelenting kick drum bludgeons mirror Scheidt's acid-garbled evocations of 'rage,' 'fear,' and 'lies.' About halfway through the thrashing instrumentation parts ways for a shriek and a solo and then, as the title suggests, total chaos. Disarray has never felt so fun."
Hear "Red Chaos," courtesy of Spin at THIS LOCATION.
You can also check out "The Desolate Damned," still streaming at NPR at THIS LOCATION.
Picking up from where their critically-lauded 2013 self-titled debut left off, with Deeper Than Sky VHÖL has manifested something truly next level, pushing their already-singular sound to the outer realms of sonic exploration within the paradigm of old-school speed metal. Deeper Than Sky was captured at Light Rail Studios via Jerry Garcia's 2″ tape deck, mastered at Trakworx Studio, both in San Francisco, and boasts the cosmic cover creation of Brandon Duncan which unites some of Cobbett's sketches and concepts with Duncan's original art, the results of which accurately encapsulate the mind-altering vibe of the music contained within.
VHÖL's Deeper Than Sky will be released via Profound Lore on October 23rd, 2015 with preorders currently available at THIS LOCATION.
"Mike Scheidt's vocals on Deeper Than Sky prove why he is one of the most respected metal singers in the world at the moment…" — Outlaws Of The Sun
"Stunning and punishingly heavy, Deeper Than Sky is a peak in the career of every musician involved and should never be forgotten." — Two Guys Metal Reviews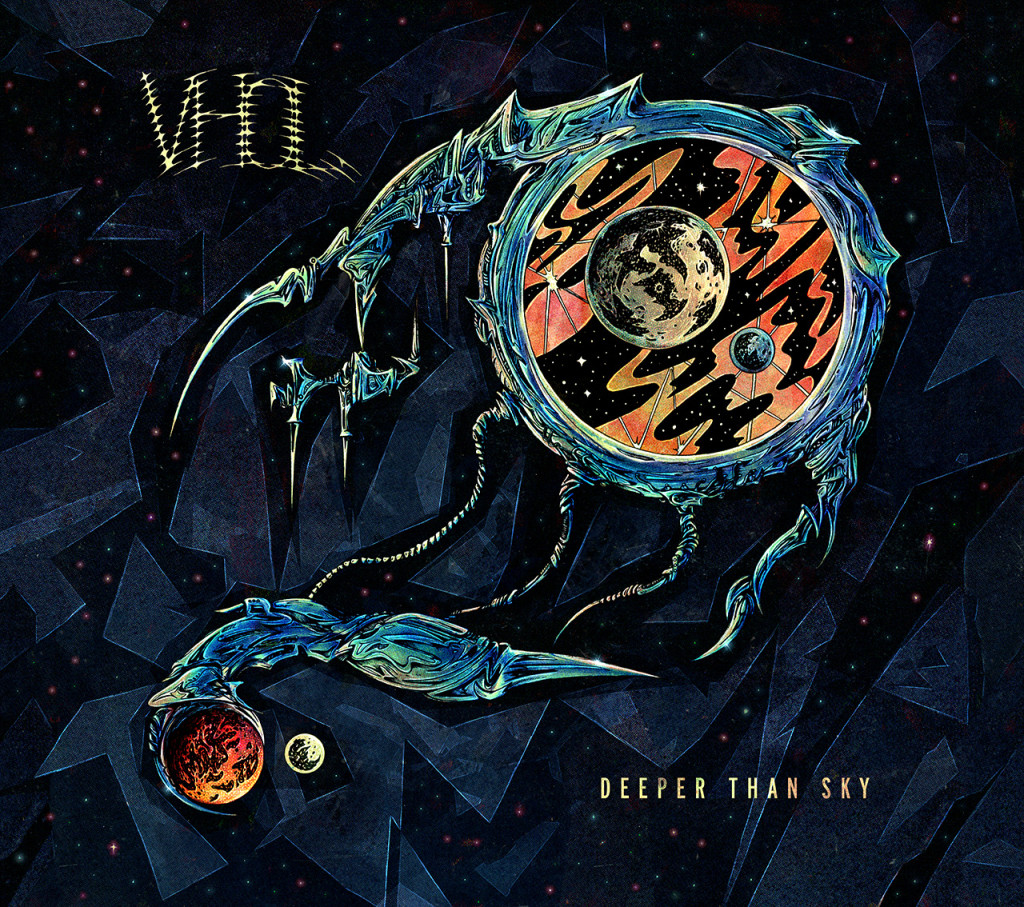 http://www.facebook.com/vholisvhol
http://www.profoundlorerecords.com
http://www.facebook.com/profoundlorerecords