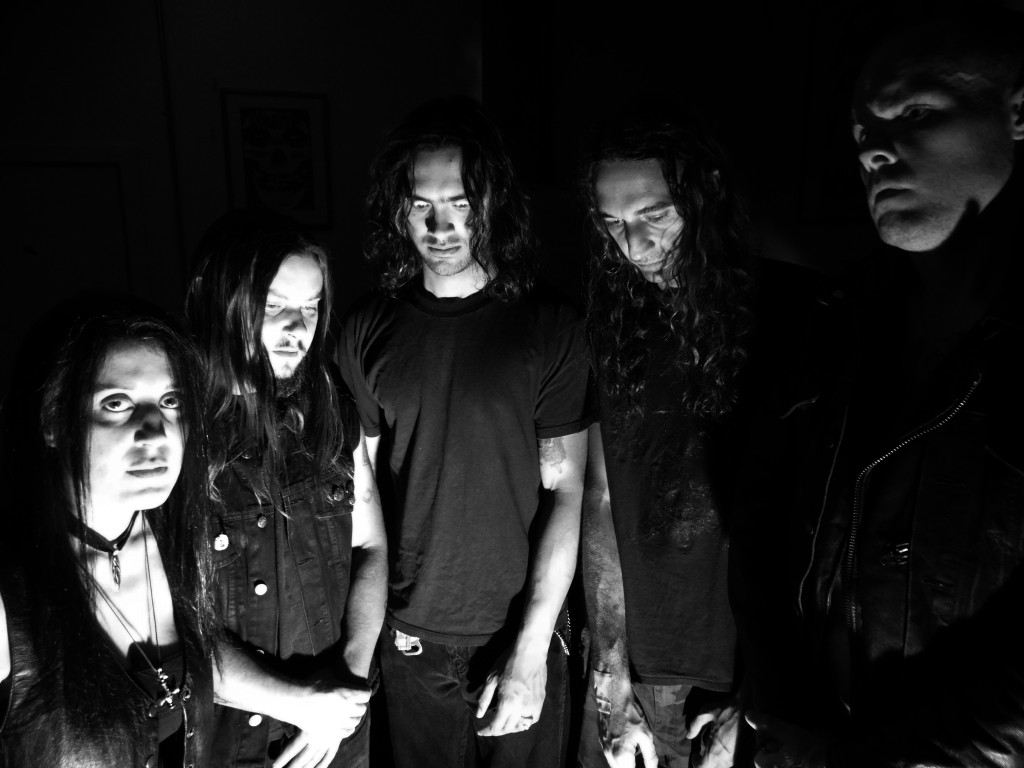 San Francisco death metal horde VASTUM has declared an impending late Winter invasion of Europe, announcing a string of tour dates surrounding their performance at The Netherlands Death Fest. The announcement is joined by news of label home 20 Buck Spin's plans to reissue the band's primal debut album, Carnal Law, which has been out-of-print on vinyl since its 2011 release.
VASTUM's 2015 LP, Hole Below, set a horrifying new precedent for punishing but cerebral US death metal that echoed throughout the underground. While generally acknowledged to be the band's defining statement thus far, the earlier albums Carnal Law and Patricidal Lust are, in and of themselves, a testament to the bands mental and physical prowess from the very beginning.
Carnal Law, VASTUM's formidable debut was issued originally on vinyl by Deific Mourning / Contagion Releasing (CD on 20 Buck Spin) in 2011 in a one-time limited version of 500 copies. Those disappeared and the album has since been unavailable on vinyl for the last four or five years. Until now that is as 20 Buck Spin presents Carnal Law on vinyl once again, with a freshly punishing remaster courtesy of Brad Boatwright at Audiosiege.
Both the progressive and regressive elements that made Hole Below such a heralded monument of death metal were evident already on Carnal Law. Tasteful, recognizable lead work not unlike the virtuosity one notes in mid-period Death or Carcass appears throughout but never overwhelms the fetid odor of vice at the album's core. Like the paramount albums of the genre, Carnal Law makes its point quickly and resolutely, with viciousness and intent, with the now well-known dual vocal onslaught of Dan and Leila presiding over it all.
20 Buck Spin will reintroduce the world to Carnal Law on March 10th, with a limited gold vinyl variant available exclusively to US record stores via Revolver USA, and a limited multi-color variant to be available directly from 20 Buck Spin. A repress of VASTUM's Hole Below will surface in February, including a new limited multi-color variant available directly from 20 Buck Spin. Preorders for both LPs will be posted in the coming days.
Directly in conjunction with the Carnal Law reissue, VASTUM will raid Europe on the Eight Days Of Death, a run of tour dates surrounding their performance at The Netherlands Death Fest with the likes of Gorgoroth, Bloodbath, Candlemass, Triptykon, Discharge, Repulsion, Terrorizer, Nifelheim, and countless others. The tour, handled by Killtown Bookings, also includes shows in Stockholm, Wroclaw, Zwickau, Antwerpen, Göttingen, Hamburg, and Copenhagen.
VASTUM Eight Days Of Death Tour Dates:
3/02/2017 Nalen Klubb – Stockholm, SE
3/03/2017 Ciemna Strona Miasta – Wroclaw, PL
3/04/2017 Battlezone – Zwickau, DE w/ Grave Miasma [info]
3/05/2017 The Netherlands Death Fest – Tilburg, NL [info]
3/06/2017 Music City – Antwerpen, BE
3/07/2017 Dots – Göttingen, DE
3/08/2017 Rote Flora – Hamburg, DE
3/09/2017 KB18 – Copenhagen, DK
Carnal Law Track Listing:
1. Primal Seduction
2. Re-member
3. Devoid
4. Umbra Interna
5. Carnal Law
6. Spirit Abused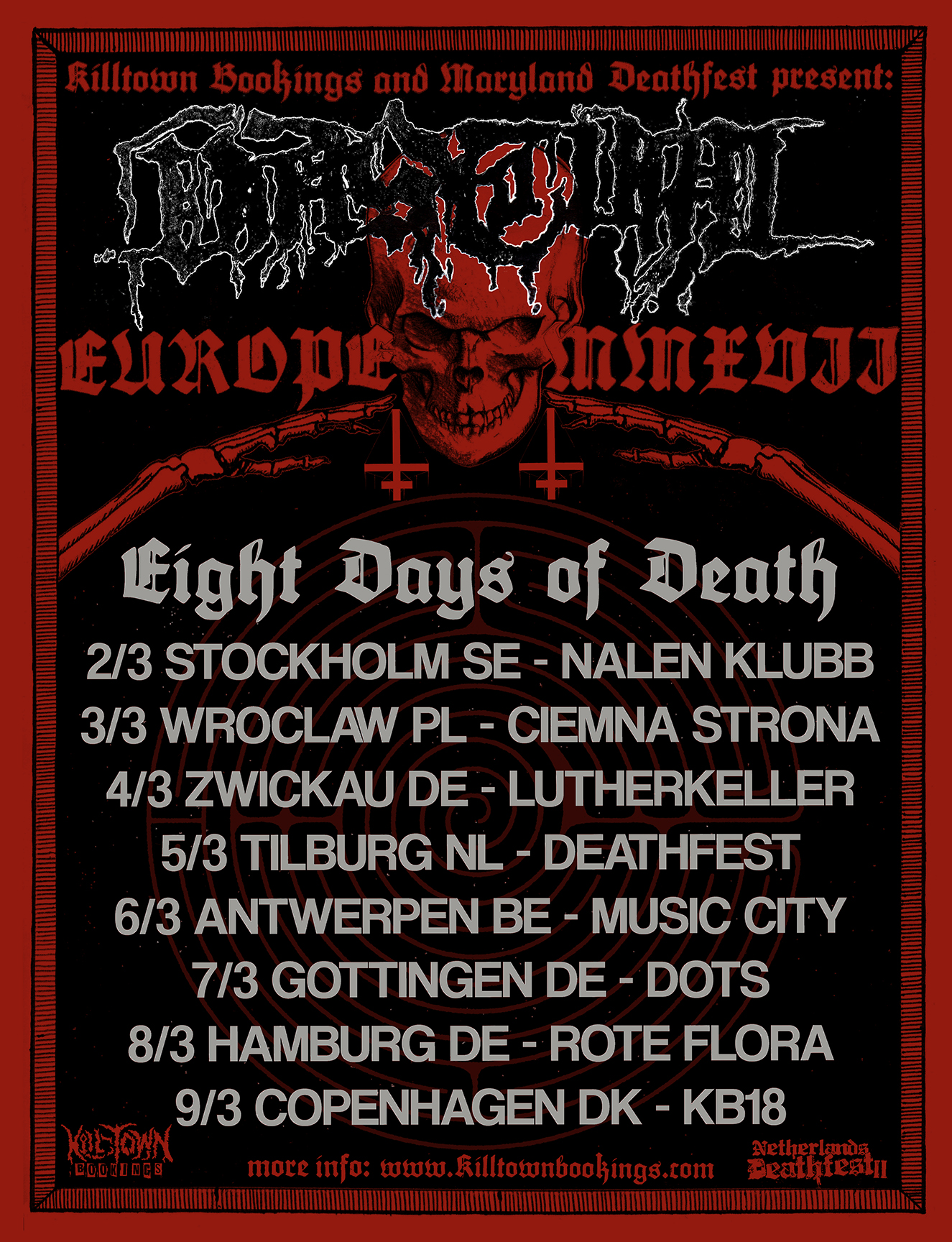 http://www.vastum.bandcamp.com
http://www.facebook.com/pages/Vastum/440192535391
http://www.20buckspin.com
http://www.facebook.com/20buckspin
http://twitter.com/20buckspinlabel