[photo by Al Cummings]
The depraved wrath San Francisco death metal quintet, VASTUM, issues on their impending Hole Below LP is made quite apparent on the first single and album opener, "Sodomitic Malevolence," as heard through its unveiling at Decibel Magazine.
Through the verbose horror of their first two LPs — 2011's Carnal Law and 2013's Patricidal Lust — San Francisco's VASTUM sadistically carved a jagged, dripping wound into an increasingly reductive American death metal scene. One of the most lyrically unique, creative and disturbing bands in underground metal, now arising for their third full-length album, VASTUM plumbs the depths of internalized agony and degradation farther than ever on Hole Below. Characterized by a deeply cavernous trudge through gut-churning heaviness, Hole Below both bluntly crushes and rigorously shreds to conceive fully formed grotesqueries of debased brutality. Here, VASTUM has honed their disturbed masochism into a sound manifestly their own and true to the core of the purest, darkest death metal. Crushingly recordead at Earhammer Studios in Oakland and mastered at Audiosiege by Brad Boatright, the art for Hole Below was created by vocalist Daniel Butler. 20 Buck Spin — also responsible for the release of the band's prior two albums — presents Hole Below as one of the finest, best executed examples of the genre this year. The first public dispersion of the murk contained in the Hole Below comes crushing forth in the form of LP-opener, "Sodomitic Malevolence," which is now playing at Decibel Magazine.
Endure VASTUM's "Sodomitic Malevolence" exclusively through Decibel Magazine RIGHT HERE.
20 Buck Spin will open the gateway to Hole Below initially on CD and digital formats on November 6th with the LP to follow in December.
Directly in conjunction with the release of Hole Below, VASTUM will traverse the country to embark on their very first run of East Coast US tour dates, with four cities on the slab. Beginning in Brooklyn on November 5th, the band will then trample through Baltimore, Richmond and come to a close in Philadelphia on November 8th, bringing NYC's Trenchgrinder in tow. VASTUM will issue additional upcoming tour dates in support of Hole Below as well.
VASTUM w/ Trenchgrinder:
11/05/2015 The Acheron – Brooklyn, NY
11/06/2015 The Sidebar – Baltimore, MD w/ Ilsa
11/07/2015 Strange Matter – Richmond, VA
11/08/2015 Second Empire – Philadelphia, PA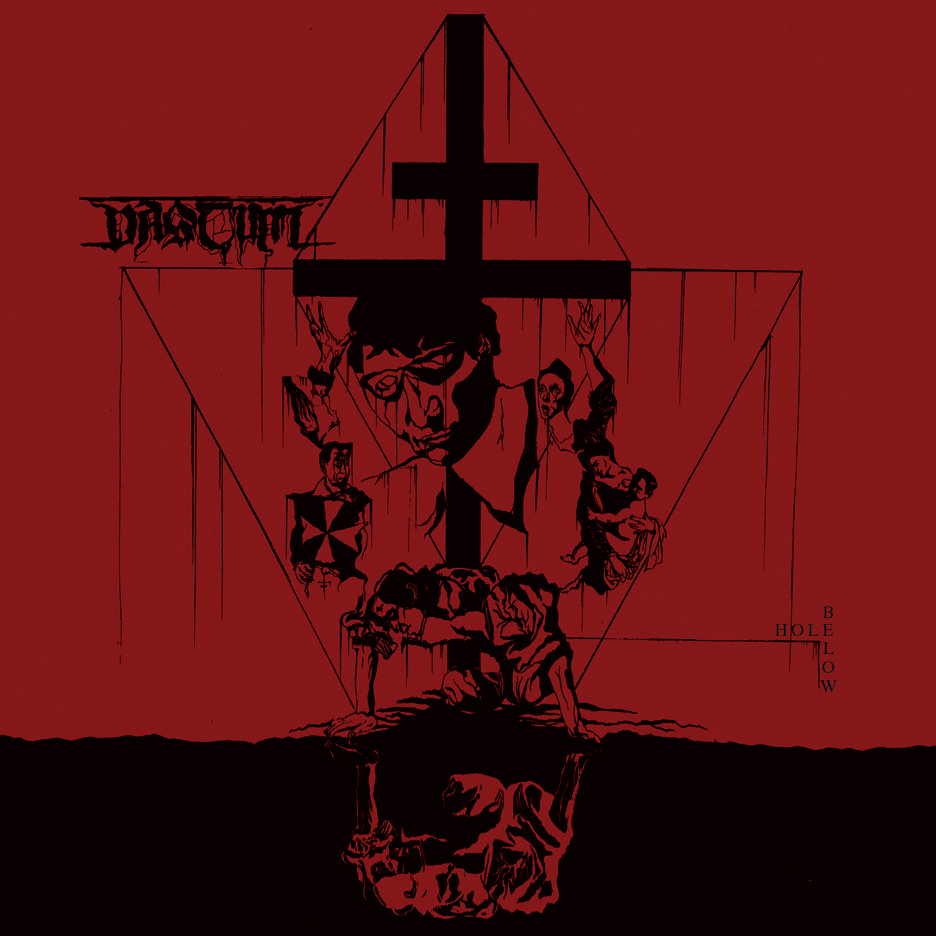 http://www.vastum.bandcamp.com
http://www.facebook.com/pages/Vastum/440192535391
http://www.20buckspin.com
http://www.facebook.com/20buckspin
http://www.twitter.com/20buckspinlabel