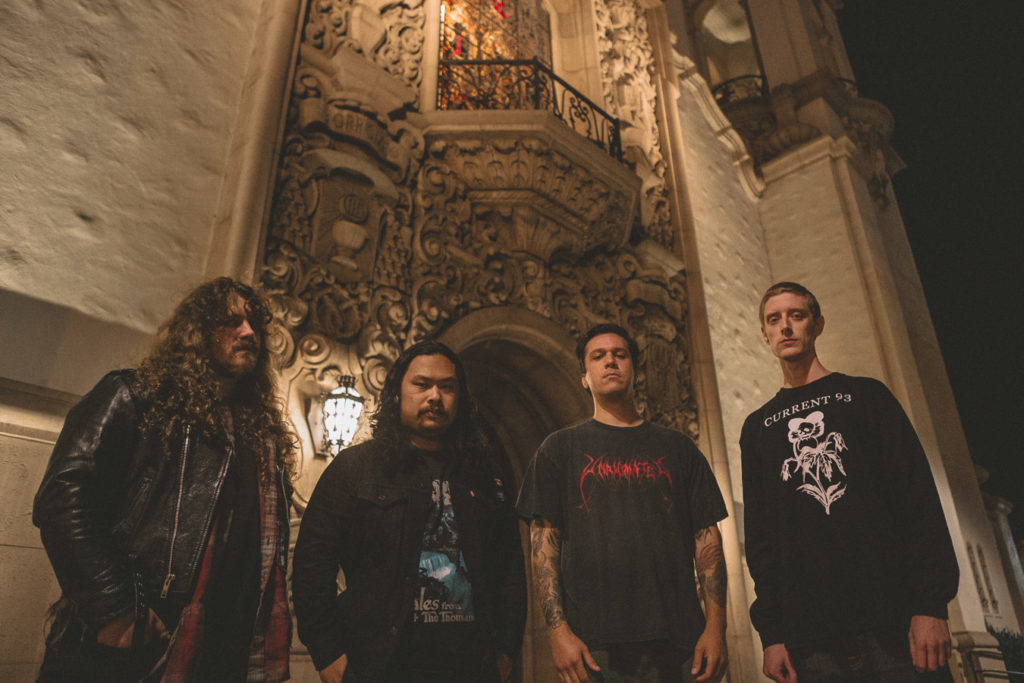 photo by Josh Vega
Creator-Destructor today surprise-releases Where Wild Sorrows Grow, the debut EP from newly formed California metal collective, UPON STONE, the band uniting members of Dead Heat, Vamachara, Hands Of God, Vaelmyst, and more.
Established by friends heavily involved in the rich Southern California metal/hardcore underground, UPON STONE was envisioned and formed in the Spring of 2021 through its members' shared influence of 1990s Scandinavian melodic death metal. The goal of the band's first material, embodied in their Where Wild Sorrows Grow debut EP, was to balance visceral death metal energy with enveloping atmosphere and dark melody, creating a sound both rooted in melodic death metal tradition, and expansive new sounds that pay tribute to while expanding upon the legendary Gothenburg sound, citing the early masterworks of At The Gates, In Flames, and Dissection as its primary influences.
In May of 2021, UPON STONE joined Taylor Young at his The Pit Recording Studio in Van Nuys (Nails, God's Hate) where they recorded their four-song Where Wild Sorrows Grow, the record completed with cover art by Dominic Pabon and photography by Josh Vega.
Listen to UPON STONE's Where Wild Sorrows Grow now at Bandcamp RIGHT HERE and YouTube HERE.
Where Wild Sorrows Grow is now available through all digital providers through Creator-Destructor Records, including Bandcamp HERE, with a vinyl edition due in 2022.
Watch for updates on the vinyl, as well as an official video, live dates, and more to post over the weeks ahead.
Where Wild Sorrows Grow Track Listing:
1. Speak, Lower Angels
2. Sky, Sword, and Specter
3. A Paean (interlude)
4. Where Wild Sorrows Grow
https://twitter.com/uponstone
https://www.instagram.com/uponstone
https://uponstone.bandcamp.com