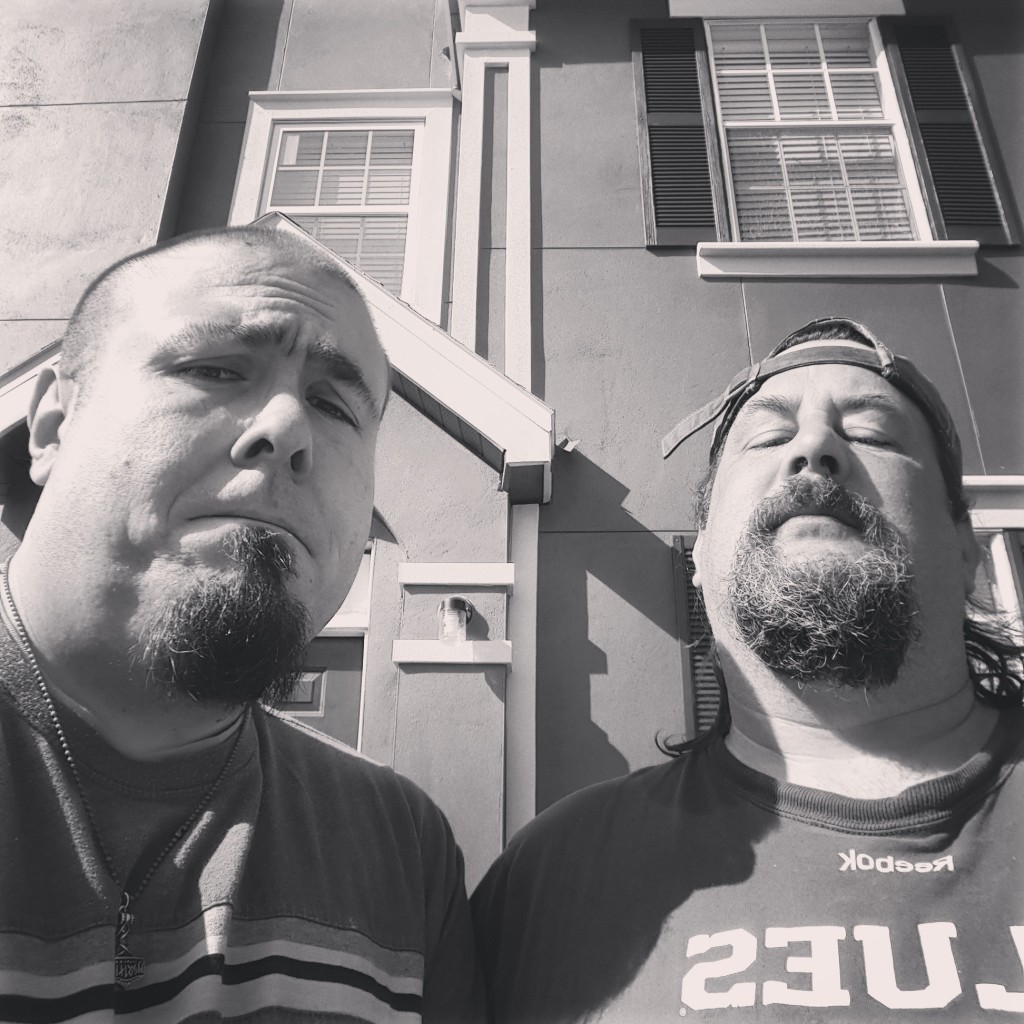 Cimmerian Shade Recordings is proud to announce the forthcoming full-length debut from avant-metal duo UNTIL THE SKY DIES. The lead track to the album has been issued early alongside preorders.
UNTIL THE SKY DIES is the latest project of prolific musician Clint Listing (Grizzle, Long Winters Stare, As All Die, Broken Hands For Brilliant Minds, Black Depths Grey Waves), who here supplies vocals, guitars, bass, and effects, and is joined by Ryan Michalski (Cosmic Punch) who provides all lead guitar and drums. While employing a familiar mixture of ingredients from Listing's other projects, UNTIL THE SKY DIES stands alone when considering the forward-thinking way avant-garde metal, doom metal, post hardcore, along with industrial and electronic elements are combined to form a truly unique sound.
The debut from UNTIL THE SKY DIES, The Year Zero Blueprint consists of expansive and diverse songs named only by sequential Roman Numerals. The tracks brim with bold audio exploration, with many elements of a wide range of genres converging seamlessly into a dystopian concept. Listing states, "In a distant galaxy's past, The Gods create life without freewill, until one is born with this blueprint imprinted and the great change begins. Hive mind versus independence."
The Year Zero Blueprint was recorded and engineered by Ryan Michalski at RPM Studios in Tampa Florida, and mastered by J. Stillings (Steel Hook Prostheses, Metaconqueror, Pharoid, Vermin) at Steel Hook Audio Mastering. The record will be issued on CD, LP (limited to 300 hand-numbered copies), and digital platforms on November 3rd.
Stream the lead track from UNTIL THE SKY DIES' The Year Zero Blueprint and find preorders for all formats at THIS LOCATION.
Also find physical preorders at Cimmerian Shade Recordings' webstore, the CD HERE and LP HERE.
Stand by for additional audio samples from The Year Zero Blueprint and more in the days ahead.
The Year Zero Blueprint Track Listing:
1. I
2. II
3. III
4. IV
5. V
6. VI
7. VII
8. VIII
https://cimmerianshaderecordings.com
https://cimmerianshaderecordings.bandcamp.com
https://twitter.com/CimmShadeRecs
http://cimmerianshaderecs.storenvy.com