TWITCHING TONGUES and Closed Casket Activities are proud to announce the World War LIVE limited "live" LP/CD.
Recorded live in the Van Nuys stadium called THE PIT in front of twenty screaming fans, this is (not) a true testament to the event that occurs when this band hits the stage. The band was tired of hearing "they're better live," so here it is. With a setlist comprised mostly of songs from their latest LP, In Love There Is No Law, as well as previous material, the record almost doubles as a best-of the band's current stage. The album cover was made by the legendary Sean Taggart (Carnivore, Crumbsuckers, Agnostic Front) and hardcopy buyers will regret their purchases slightly less with the addition of bonus material.
Closed Casket will release World War LIVE on CD, LP and digital download on August 12th; preorders will be available shortly. A video trailer for the album is playing HERE.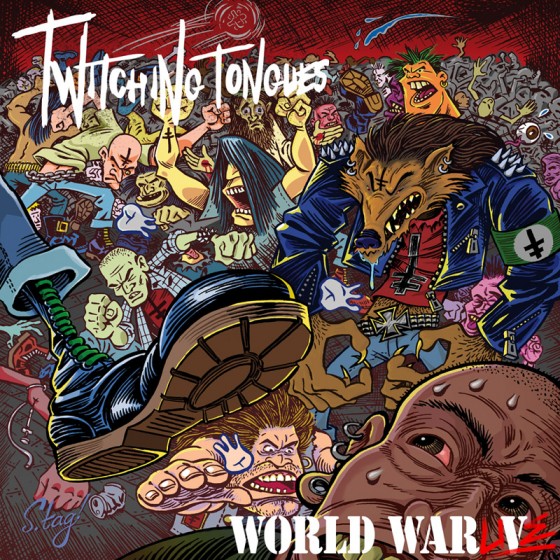 World War LIVE Track Listing:
1. Eyes Adjust
2. Burn Forever
3. Preacher Man
4. Feed Your Disease
5. Sleep
6. Good Luck…
7. In Love There Is No Law
8. World War V
9. Sorry I'm Not
http://www.twitchingtongues.com
https://www.facebook.com/twitchingtongues
https://twitter.com/twtchngtongues
http://www.closedcasketactivities.com
http://www.facebook.com/closedcasketactivities
http://twitter.com/closedcasketact