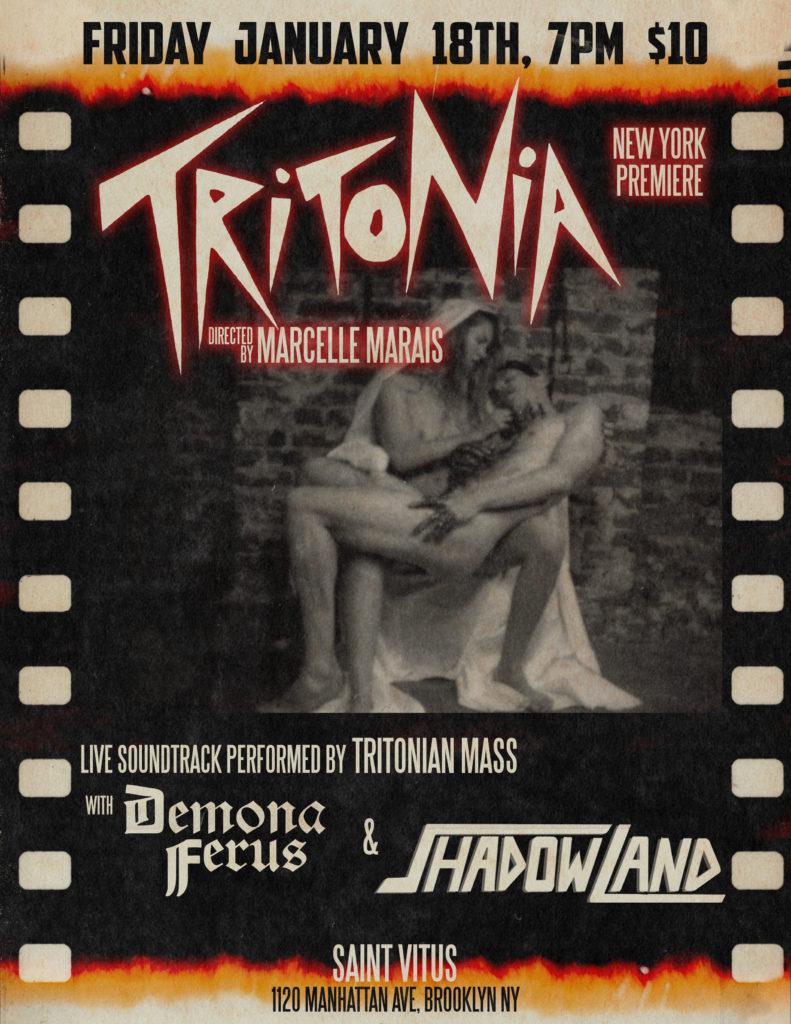 Come to Saint Vitus in Brooklyn tonight for the premiere of erotic thriller, TriTonia. Directed by Marcelle Marais, the movie is shot entirely on super8, and takes you on a kaleidoscopic journey of feral lust, psychological horror, and sexual deviance, celebrating the feminine Devine and challenging social constructs of sexuality. Each scene weaves together a web of inherent desires and haunting moments for the soul to wonder through.
Tritonian Mass will be performing a live musical score to accompany the film. The haunting synth noise quartet features Marcelle Marais, Sonny Reinhardt, Kent Cates, and Bryce Shelton.
Opening the night will be Demona Ferus celebrating their debut performance. Demona Ferus is a triad, each one a separate third of a larger whole offering a synarchist's dream ritual of sexmagick and bloodlust.
Closing out the night will be Brooklyn based heavy metal band Shadowland. Their blazing howls and epic riffs are inspired by weird fiction, horror, and sci-fi , the impending new dark age, and destroying all patriarchal capitalist pig overlords.
For tickets go to THIS LOCATION.