[photo by Christian Thiele]
Exile On Mainstream presents the new Worlds Collide LP by groove-heavy German blues/doom rock trio TRICKY LOBSTERS, setting the record for June release, and issuing an official video for the track "Bitter Man's Fame."
If the term "insider tip" wasn't so drawn-out, it could be repeatedly used to describe TRICKY LOBSTERS. From noise to punk rock in the early years, from rock'n'roll to the gnarly sludge blues rock on their prior LP, The Blue Hospital Conspiracy, their body of work includes pretty much everything with a noisy edge. After nearly four years in the wilderness, but their legacy not unsung, the Baltic Sea-based band continues their travels in a kind of western-driven, grand finale and face off in an epic clash of stories, riffs and drama on Worlds Collide.
Engineered and produced by drummer Jörg Peters at Blue Hospital in Rostock in 2017, the three northerners follow diverse paths through rock history and bind them together on Worlds Collide, their sixth official release to date. Now in their twenty-first year of existence, with Worlds Collide, TRICKY LOBSTERS present trademark groove and riffs, born from melodies and lyrics deeply rooted in old and recurring stories of love, dreams and deception. The record paints a vivid picture of their current world, and the one behind them.
TRICKY LOBSTERS present a video for the track "Bitter Man's Fame." the first single from Worlds Collide, the video filmed by Christian Thiele and edited by Michael Gröper and Rainer Hochmuth.
Unload TRICKY LOBSTERS' "Bitter Man's Fame" video RIGHT HERE.
Exile On Mainstream will issue Worlds Collide on CD, LP, and digital formats on June 23rd. Stream brief clips of all of the album's tracks and find preorders for all formats HERE.
Stand by for two more official videos from Worlds Collide to be issued preceding the album's street date.
German fans can catch TRICKY LOBSTERS on perform throughout the country over the weeks ahead in support of the album, including a record release show and several festival performances, with additional dates to be announced.
TRICKY LOBSTERS Tour Dates:
5/25/2017 Aukrug Open Air Festival – Aukrug, DE
6/04/2017 Pfingstrock Entenfang Festival – Torgau, DE
6/23/2017 Helgas Stadtpalast – Rostock, DE *record release show
6/30/2017 Rock an der Ilm Festival – Langenwiesen, DE
7/01/2017 Hangar Metal Meeting – Bad Duerrenberg, DE
7/28/2017 Festevil Nopperhof – Buetzow, DE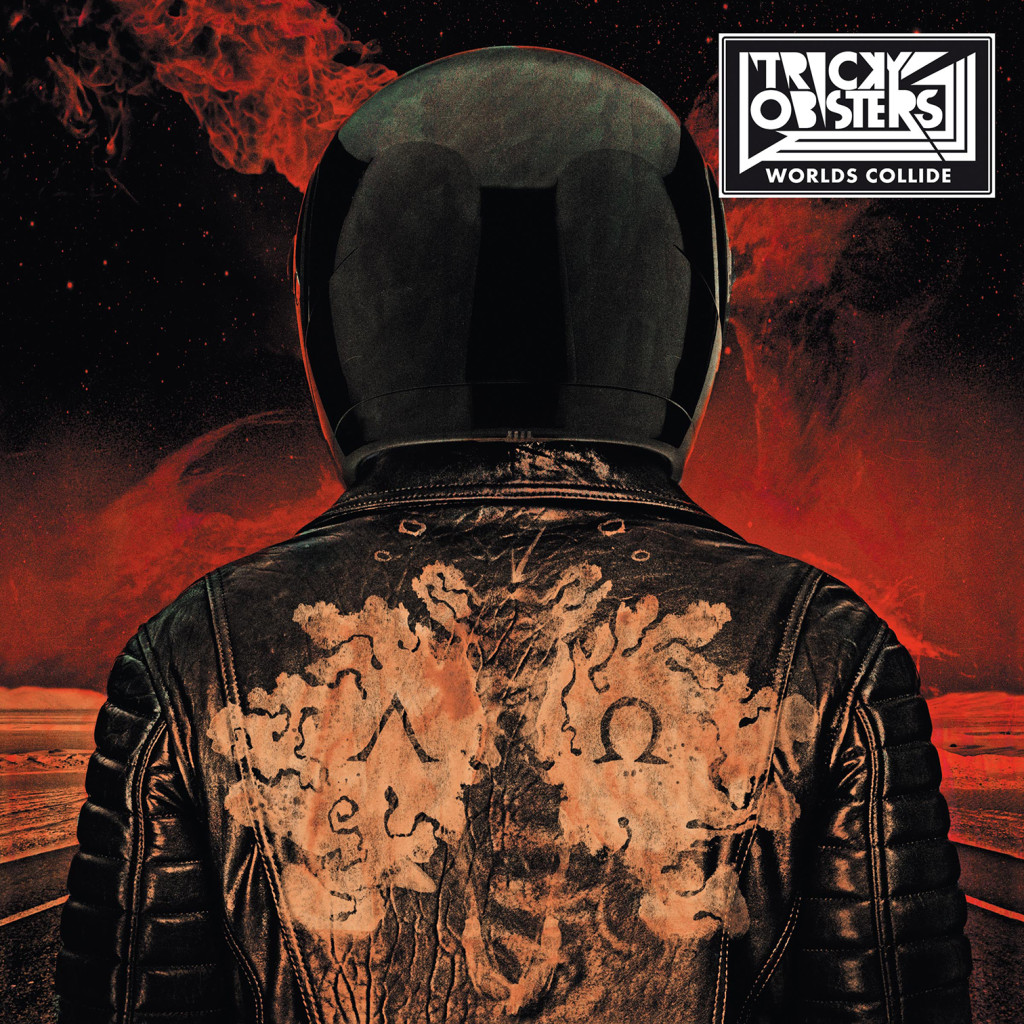 Worlds Collide Track Listing:
1. Bitter Man's Fame
2. Battlefields
3. Big Book
4. Tarred Albino
5. Black & Blue
6. Father & Son
7. Dream Diver Pt. I+II
8. The Fire
9. Needs Must
https://www.facebook.com/trickylobsters.rostock
http://www.trickylobsters.de
http://www.mainstreamrecords.de