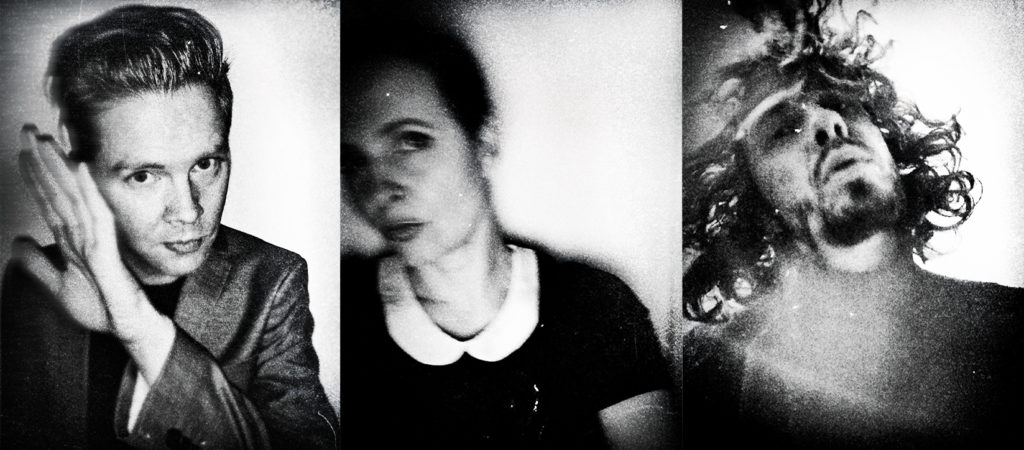 Experimental/cinematic rock collective TRIALOGOS – formed by Conny Ochs, Sicker Man, and Kiki Bohemia – presents a new video for the track "Hikikomori" through an exclusive premiere at The Obelisk. The track appears on the trio's impending debut LP, Stroh Zu Gold, set to see release in June as the 100th title for Germany's Exile On Mainstream.
Hikikomori, also known as acute social withdrawal, is total withdrawal from society and seeking extreme degrees of social isolation and confinement. Hikikomori refers to both the phenomenon in general and the recluses themselves.
Sicker Man comments on the creation of the track, "TRIALOGOS is a project that was formed during the lockdown of the Coronavirus crisis and the character of this pandemic also defined the way we worked on this album. We were sitting secluded in our studio and improvising structures and musical elements. We interrupted the stream of sound only to eat and drink or to play cards while listening to our recordings. The music was a kind of campfire we sat around to keep us warm and sane. And as 'Hikikomori' was part of the session, that was recorded on our very first day; it really represents the atmosphere and process of Stroh Zu Gold."
The actual video footage used in the "Hikikomori" video is taken from a performance involving the dancer and choreographer Ellen Brix. In March 2021, Ellen Brix and TRIALOGOS worked together on a dance performance at WUK Halle/Saale in Germany. Brix had developed and constructed a special moving floor on which she danced, while the band supported her with music and sound. The "Hikikomori" video was filmed by Lutz Kretschmann with final editing handled by Tobias Vethake.
Conny Ochs describes the performance as a special experience: "The session at the WUK Theatre space in Halle was our first glimpse at something that came close to an actual live performance. When we were offered the chance to improvise together with Ellen, we sure said yes to the chance to gain access to such a space and play at a high volume finally after weeks of isolation. The experience was truly cathartic, both frightening in the sense of feeling that isolation still after all and facing the gaping void where an audience would supposedly be, but also healing, through simply letting the music reverberate between us, and the longing of each of us to share it. That is why we chose to release some of the material that was shot that day. Having in mind the idea that it can accompany this tune about loneliness and hope in a way that will transport our experience at WUK. That healing comes through sharing."
The Obelisk writes in part, "the idea is so much more about texture than strum – and the eight-song/thirty-nine-minute offering varies direction on a per-track basis, ready and willing to go where a given piece might lead… it's a personal expression on the part of TRIALOGOS and resonates in a very real and emotional way for something that so readily leaves the straightforward behind. You would call it evocative for its ability to take you from one place to another."
Experience TRIALOGOS' cathartic "Hikikomori" video first at The Obelisk RIGHT HERE.
Also see excerpts from the actual dance performance in a video courtesy of Ellen Brix HERE.
Stroh Zu Gold was recorded at blankstudio Berlin in October 2020, produced by Tobias Vethake and TRIALOGOS, with additional recordings by Conny Ochs. The album was mastered by Andreas "Lupo" Lubich, and completed with artwork by the band members, primarily Ochs.
Stroh Zu Gold will be issued June 18th in a four-panel mini-gatefold CD, 180-gram pure virgin black vinyl LP including a download card, and digital platforms. Preorders are available at the Exile On Mainstream webshop HERE, and watch the video for its title track HERE.
Following Tony Conrad's concept of maximalism in minimal music, TRIALOGOS' widescreen Super 8 soundscapes and occasional haunted house vocals conjure up visions of Winter lost beaches, bats dancing upside down, and sojourns in permanent dawn. What we hear in these "trialogues" is one word sounding through the other. Like in a doubly exposed photograph, the individual elements become both more ethereal and more defined. They touch and blend, align and dissociate at the same time and take on the remarkable capacity of ghosts: the ability to inhabit one another, one voice speaking through the other.
TRIALOGOS' three members arrived here through quite different musical backgrounds and experiences. Singer-songwriter and visual artist Conny Ochs is a troubled troubadour of the special kind, who gained massive recognition for his highly praised collaborations with Wino. Sicker Man works as a composer and producer for film and theatre scores and explores the musical field in between experimental pop, noise, and instant composition, using and processing the cello as his main instrument. His movie score for Simon Barrett's (You're Next, The Guest) directorial debut, Séance, will be released through Lakeshore Records on May 28th. The third corner point of this mystical triangle is represented by Kiki Bohemia, a singer and autodidactic player of lost and found instruments and toys, who is also Sicker Man's longtime partner in a variety of different projects, such as the doom duo Slutty Clowns.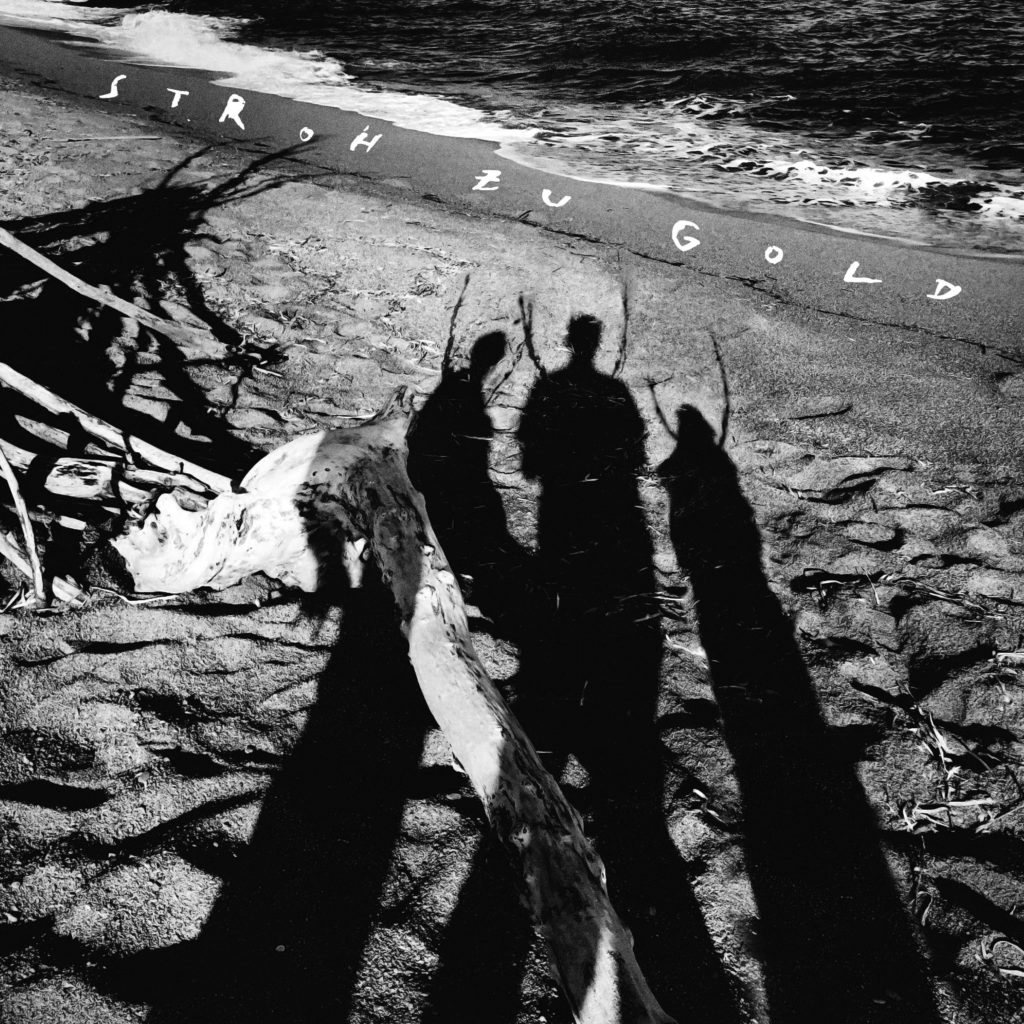 https://www.trialogosofficial.com
https://www.facebook.com/trialogos
http://www.mainstreamrecords.de