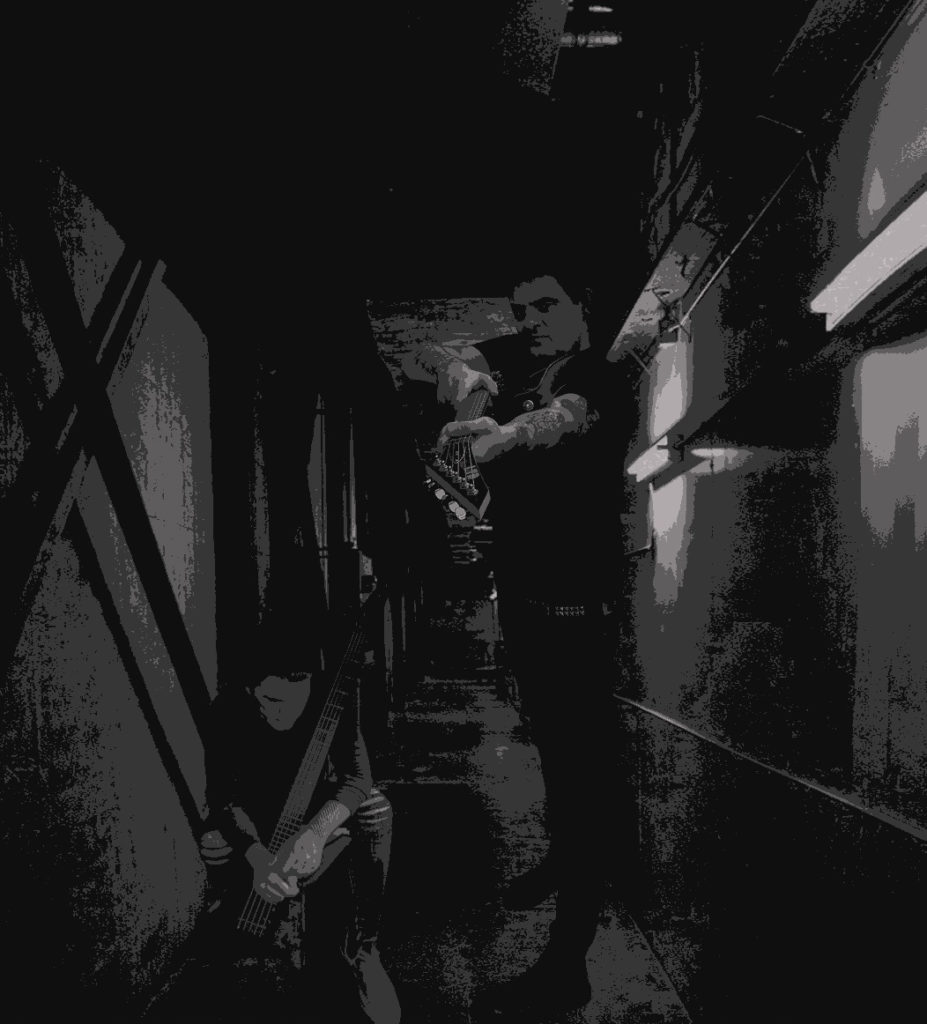 UK dystopian thrash/hardcore duo TRIAL unveils a new video from their debut EP, 1. The new visual accompaniment to the track "Colony Of Trial" is now playing at CVLT Nation.
The band offers, "From a distance our view had now clarified: our assailants a limited force, their equipment aging, soon to expire, their supplies dwindling. The rhetoric they had used against us for so many years now seemed inverted and now applicable to only them: a spent force, their resources and tools now inept, prone to failure and redundancy. We saw their cohorts scoping the landscape for a better deal, soon to depart for good and vanish. Upon this awareness we offered thanks, forging forward and having sealed up their means of future escape: our colony."
CVLT Nation writes, "TRIAL has a sound that you could call equal parts thrash and post-punk, with a good amount of industrial sensibility thrown in. They envision the destruction that's already happening around us, if not to us, and make music that inspires us to take action against it. Right now, feast your starving and confused eyes on their new video for 'Colony Of Trial' made by Lagomorphosis, and find your inner nourishment and shelter."
See TRIAL's "Colony Of Trial" video at CVLT Nation HERE.
Also see the band's previously released video for "Eyes Against Infinite Suppression" HERE.
1 is available digitally and in a limited run of CDs which include an additional track, "Structural Demise." Place orders HERE.
TRIAL will host a Gimme Metal guest DJ session on August 24th. Tune in and see more at https://gimmeradio.com/. The band is already creating new material to follow 1 in the months ahead.
TRIAL formed in early 2020, a shared vision forged under cold, acidic grey metallic skies, with sunlit plains now distant memories. Both members are from seasoned UK acts Khost and Primitive Knot, who, in the context of TRIAL must be known as INTERIM_VOID and DEMÖNIAC. The band is forged from thrash of the mid-1980s which is then further refined by unstable, industrial forces and influences. 1 is a willful, monolithic statement of ongoing intent: five short, destructive bursts, forged from the stinging, acrid, particulate storms that batter their plane of existence.
https://www.instagram.com/trial_thrash
https://trialthrash.bandcamp.com