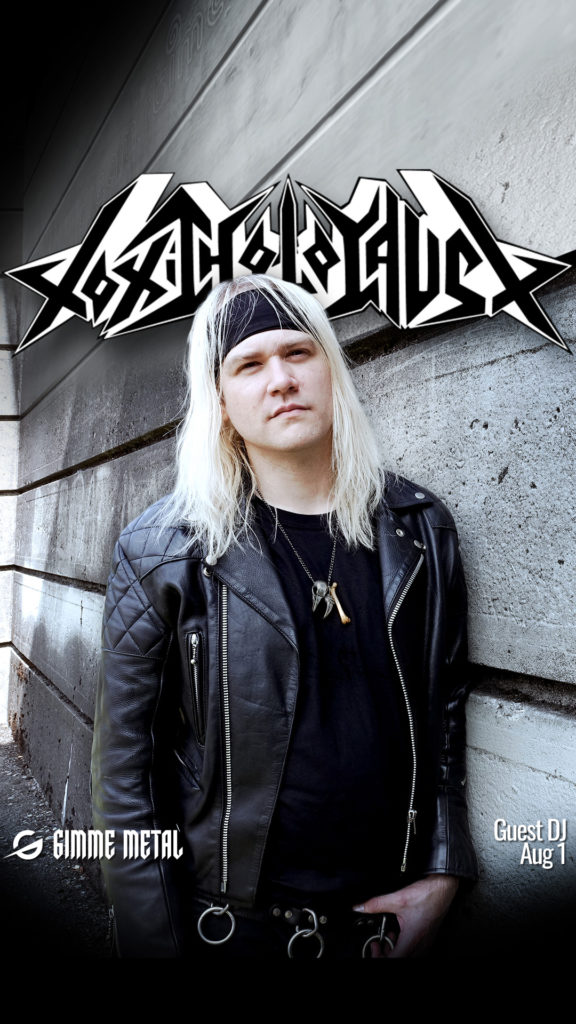 TOXIC HOLOCAUST will host a Gimme Metal guest DJ special TODAY, August 1st at 12pm PT/3pm ET.
TOXIC HOLOCAUST's most recent full-length, Primal Future: 2019, is out now on MNRK Heavy. A dystopian technological takeover drives the album thematically, but the passionately delivered music is vintage TOXIC HOLOCAUST, taking things all the way back to the band's early origins.
TOXIC HOLOCAUST began kicking out the corrosive jams in basements and bedrooms some twenty years ago, building a punishing legacy of mutant thrash and filthy street punk that's outlasted the heydays of the genres that spawned them; founder Joel Grind, the headband-wearing headbanger whose dedication to the one-man-band ethos gives the late Quorthon a run for his money, melting down the greatest punk metal crossover riff collection imaginable into nuclear ooze. With each successive release, Grind repurposes the most visceral strengths of speed, thrash, and punk through his own unique vision, making for new metal anthems that consistently reignite a circle-pitting feeding frenzy in the scene.
TOXIC HOLOCAUST's Primal Future: 2019 is available on CD, digital, and vinyl formats. For orders go to THIS LOCATION where the record can be streamed in full.
"Album six is on deck for TOXIC HOLOCAUST and they kick it off with the caustic 'Chemical Warlords.' Feral riffs and a gritty production back the snarling punk-thrash onslaught. Those gang chants in the mid-section elevate this track to a TOXIC HOLOCAUST best." – Loudwire
"…an album that has one foot in the future and one foot in the past." – Decibel
"Whether Grind's methodology is viewed through the lens of musical totalitarianism, artistic necessity, workaholic-ism run amok or what have you, the success TOXIC HOLOCAUST has experienced can't be denied." – Outburn
"…if you want to hear some real deal blood 'n' thunder that would make Lemmy glow with paternal pride, Joel Grind is still the man to provide it." – Blabbermouth
"It delivers everything we've come to know and love from the band: classic thrash and speed metal with a high dose of old-school energy." – MetalSucks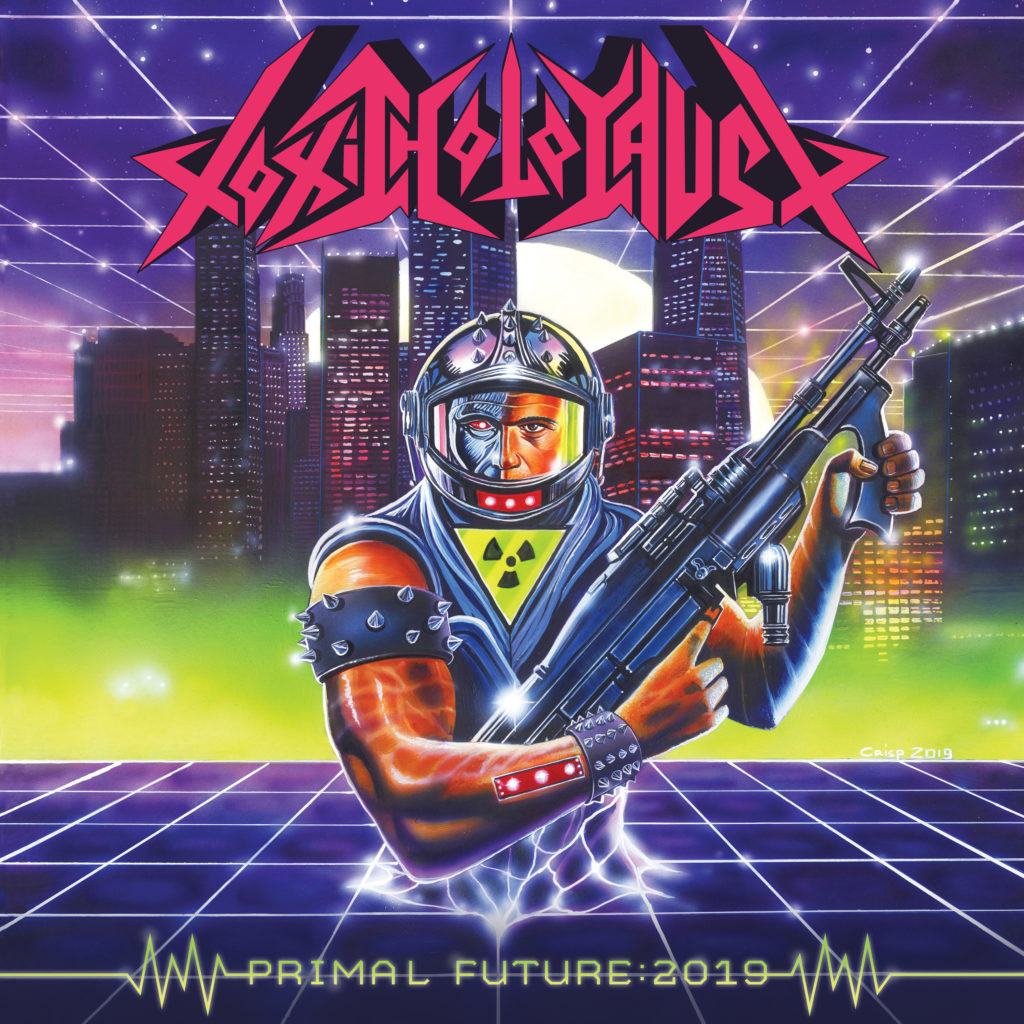 http://www.facebook.com/ToxicHolocaust
http://twitter.com/toxicholocaust
http://www.instagram.com/toxicholocaust_official
http://www.mnrkheavy.com
http://www.facebook.com/MNRKHeavy
http://www.twitter.com/MNRKHeavy
http://www.instagram.com/MNRK_heavy