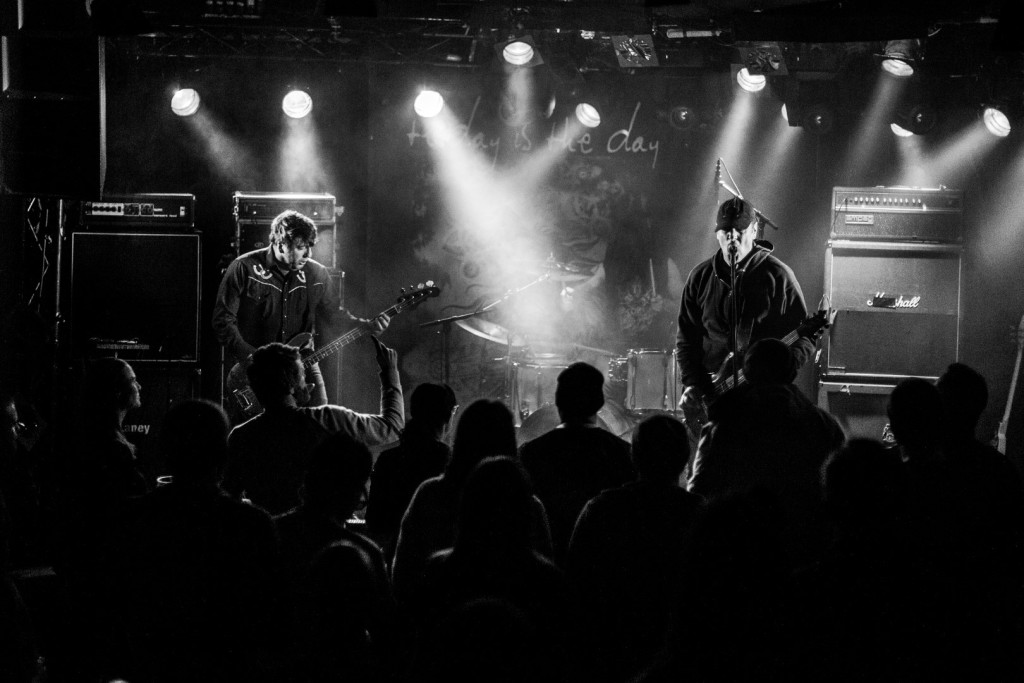 Visionary metal outfit TODAY IS THE DAY has issued their newest official video hailing from the band's tenth LP, Animal Mother, with an appropriately haunting and intense new visual depiction of the album's opening title track. "Animal Mother" was directed and filmed by David Hall of Uneasy Sleeper, whose penetrating and captivating style has also been witnessed in several previously released videos from TODAY IS THE DAY, as well as with videos from the likes of Brutal Truth, Misery Index, and many others.
View TODAY IS THE DAY's intoxicating "Animal Mother" video through an exclusive premiere at Revolver Magazine RIGHT HERE.
View the previously released videos for "Heathen" RIGHT HERE and "Masada" HERE.
Having completed a massive European live assault in recent weeks, TODAY IS THE DAY has been confirmed as support for Weedeater on the band's upcoming North American tour. Set to take place over the 2016 Spring Equinox, the tour runs from March 14th through April 3rd, with seventeen shows confirmed, including additional support acts Author & Punisher and Lord Dying.
TODAY IS THE DAY w/ Weedeater, Author & Punisher, Lord Dying:
3/14/2016 Earl – Atlanta, GA [tickets]
3/15/2016 Siberia – New Orleans, LA [tickets]
3/16/2016 Fitzgeralds – Houston, TX [tickets] * no Lord Dying
3/17/2016 Korova – San Antonio, TX [tickets]
3/18/2016 SXSW – Austin, TX
3/21/2016 Sister – Albuquerque, NM [tickets]
3/22/2016 Club Red – Mesa, AZ [tickets]
3/24/2016 Brick By Brick – San Diego, CA [tickets]
3/25/2016 Viper Room – Los Angeles, CA [tickets]
3/26/2016 Oakland Opera House – Oakland, CA [tickets]
3/27/2016 Ash St Saloon – Portland, OR [tickets]
3/28/2016 Rickshaw Theater – Vancouver, BC [tickets]
3/29/2016 Highline – Seattle, WA [tickets]
3/31/2016 3 Kings Tavern – Denver, CO [tickets]
4/01/2016 Granada Theater – Lawrence, KS [tickets]
4/02/2016 Gabes – Iowa City, IA [tickets]
4/03/2016 Hi Tone – Memphis, TN [tickets]
The current incarnation of the feral TODAY IS THE DAY sees founding frontman Steve Austin flanked by bassist Trevor Thomas and drummer Douglas Andrae. The band has been touring relentlessly since the release of their tenth studio full-length Animal Mother – recorded at the cult leader's own Austin Enterprises and released in the second half of 2014 through Southern Lord — taking to the road for long stateside runs with Lazer/Wulf, Abigail Williams, and their recent European tour with Grime.
Animal Mother is available from Southern Lord digitally HERE and on CD and LP HERE, and via the band with tons of merch options HERE.
Steve Austin has also been occupied recently with scoring the soundtrack to Addiction: A 60's Love Story, a vice-soaked feature length directed by Tate Steinseck — the trailer playing at Entertainment Tonight HERE – fronting Montreal-based psychedelic post-hardcore quintet, LAE, as witnessed on the band's debut Break The Clasp, and launching UXO with Unsane's Chris Spencer.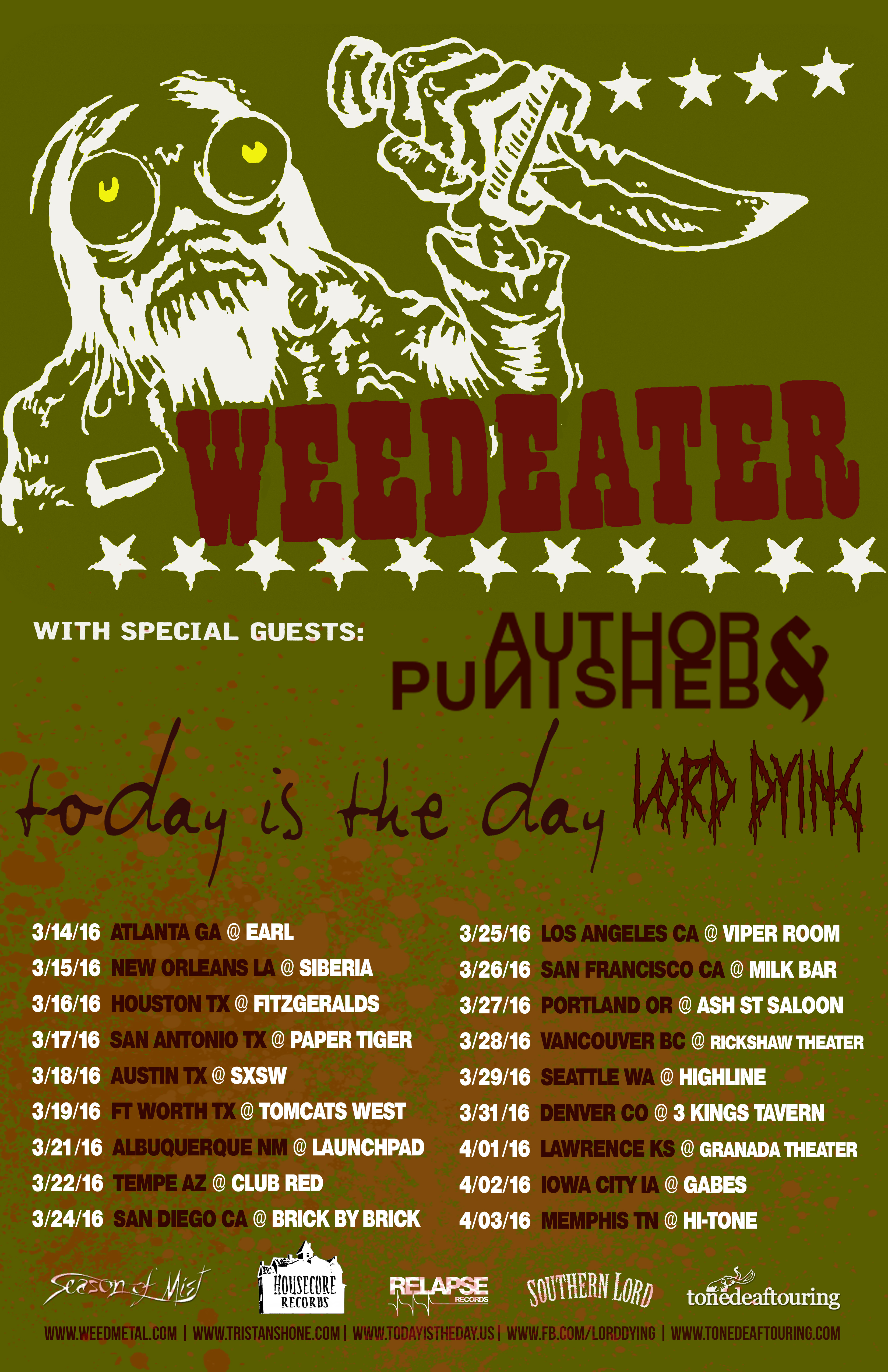 http://www.todayistheday.us
http://www.todayistheday.bigcartel.com
http://www.todayistheday.bandcamp.com
http://www.facebook.com/todayisthedayofficial
http://www.southernlord.com
http://www.southernlord.bandcamp.com
http://www.facebook.com/SLadmin
http://www.twitter.com/twatterlord