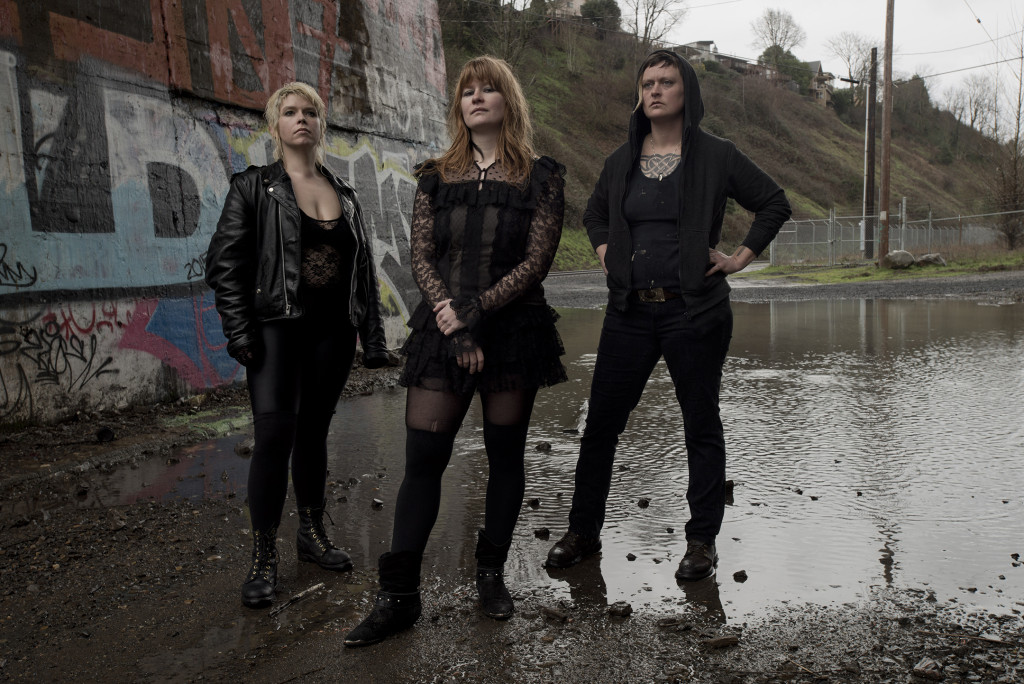 [photo by James Rexroad]
Disorderly Portland-based trio, TINY KNIVES, will take their scathing hybrid brew of punk out to riot-ready throngs throughout the western sectors of the country on a nine-city tour in the coming days. A hometown kickoff show launches the trek into gear this Sunday, May 22nd, with Seattle, Missoula, Dillon, Boise, Reno, Oakland, Chico, and Arcata on the list for subsequent asskickings through June 4th.
TINY KNIVES combines anarcho-punk with frenzied rock 'n' roll and douses it in avant madness. See-sawing between full-speed-ahead riffage and heavy emotional bulldozing, sprinkled with startling prettiness, the trio coheres these stylistic shifts into a sound that rings familiar bells while resolutely being their own thing. The outfit's teeth-smashing Black Haze LP was released by the vile Eolian Empire faction in February 2016.
Black Haze ripped into the scene amidst reactions from outlets like Noisey touting of the band's damaging ways, "TINY KNIVES sounds like nothing else that's going on in music right now, which is a pretty massive feat for any band, let alone one with such a slim discography." Paste Magazine boasted how the band makes, "some of the most caustic punk sludge around," adding of their sound, "There are a few Pacific Northwest touchstones–particularly riot grrrl and some Melvins weirdness–sprinkled into their music, but TINY KNIVES is definitely breathing air on another planet… One of the best heavy releases of this early 2016." Bearded Gentlemen Music raved in a 4.5/5 review, "Albums that I keep coming back to have that ability to keep the listener on their toes. Black Haze does that in spades. The way that TINY KNIVES is able to turn on a dime is a credit to their ability as musicians. I love the way that you can be grooving to a bad ass punk rock song and then they take you way into outer space in an instant." Portland Mercury wrote, "TINY KNIVES' more unhinged moments recall Crass' reckless musical abandon at times, and His Hero Is Gone's crushing anger at others."
Black Haze can be obtained on mighty 12″ wax from the Eolian Empire HERE or immediate digital intrusion HERE.
TINY KNIVES Live:
5/22/2016 The Know – Portland, OR w/ Backbiter and Stress Position [info]
5/28/2016 house show – Seattle, WA
5/29/2016 The Palace Lounge – Missoula, MT w/ LA Witch, Thee Captain [info]
5/30/2016 The Moose Bar – Dillon, MT [info]
5/31/2016 The Shredder – Boise, ID w/ Snakes, Ingrown
6/01/2016 The Loving Cup – Reno, NV w/ Elephant Rifle
6/02/2016 Apgar & West – Oakland, CA w/ Bitter Fruit, Diesel Dudes
6/03/2016 Monstros Pizza – Chico, CA w/ Huldrekall, Pink Bandana, Tri-Lateral Dirts Commission [info]
6/04/2016 Green House – Arcata, CA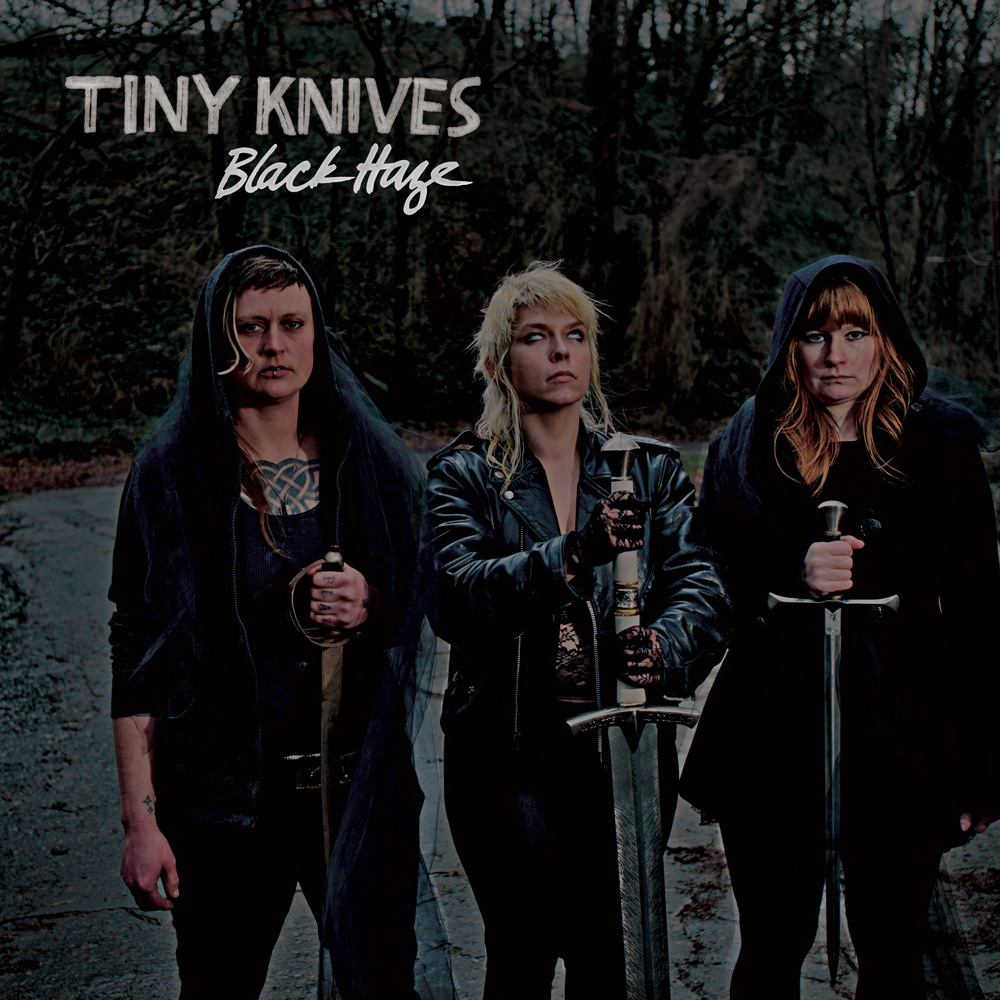 http://www.facebook.com/Tiny-Knives-135287383857
http://www.tinyknives.bandcamp.com
http://www.eolianempire.com
http://www.facebook.com/eolianempire
http://www.twitter.com/eolianempire