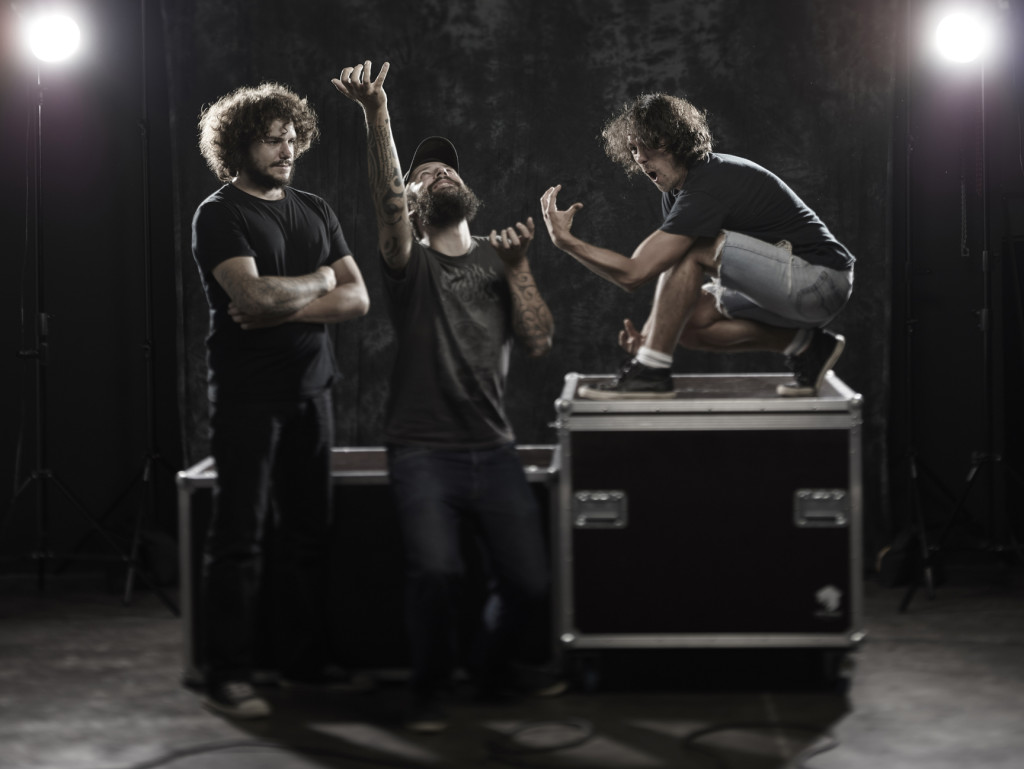 French noise rock outfit, SOFY MAJOR, is preparing to begin the band's latest tour excursion next week, as they embark on a three-week-long European run supporting Unsane.
The latest tour is the first widespread tour from SOFY MAJOR since the band's extensive European tour with labelmates and Unsane-spawned Pigs in late 2015. This new trek runs from May 27th through June 24th, with twenty shows throughout the United Kingdom, Belgium, France, Italy, Portugal, Switzerland, Germany, and the Netherlands. SOFY MAJOR continues to tour in support of their third LP, Waste, which was released through Solar Flare Records in October.
Stream SOFY MAJOR's Waste LP HERE and see their video for "We See Fire" HERE.
Waste is available on CD and LP via Solar Flare Records HERE.
SOFY MAJOR w/ Unsane:
5/27/2016 The Exchange – Bristol, UK
5/28/2016 The Macbeth – London, UK
5/29/2016 De Kreun – Kortrijk, BE
5/31/2016 Epicerie Moderne – Lyon, FR
6/01/2016 Astrolabe – Orléans, FR
6/02/2016 Saint Des Seins – Toulouse, FR
6/04/2016 What The Fest – Vendargue, FR (no Unsane)
6/07/2016 Freakout Club – Bologna, IT
6/08/2016 Init – Roma, IT
6/09/2016 Magnolia – Milan, IT @ Solomacello Fest
6/11/2016 Primavera Sound Festival – Porto, PT
6/13/2016 Dachstock – Berne, CH
6/14/2016 Le Romandie – Lausanne, CH
6/15/2016 La Laiterie – Strasbourg, FR
6/17/2016 Poco-Loco – Clermont-Ferrand, FR
6/18/2016 Mains d'Oeuvres – Paris, FR @ SK Records Party
6/21/2016 Het Bos – Antwerp, BE
6/22/2016 Hafenklang – Hamburg, DE
6/23/2016 Vera – Groningen, NL
6/24/2016 Little Devil – Tilburg, NL
On Waste, SOFY MAJOR enlisted Unsane's Dave Curran to produce the album at Black Box Studio in France. The output was then mixed by Andrew Schneider at Translator Audio in Brooklyn (Unsane, Keelhaul, Cave In), and mastered by Carl Saff. With just under forty-two minutes of new material, Waste sees SOFY MAJOR charting new boundaries, and at a more relaxed pace. While not shying away from their rampant outbursts, the raging appears more subdued, with slightly more melodious sensibilities enveloping its delivery. Noisey tagged SOFY MAJOR's output as, "caustic noisecore that is somewhere between Coliseum and Harvey Milk," and No Clean Singing declared, "It rocks awfully damned hard, with big, fat, fuzz-bombed riffs, hard-punching drum beats, and a gravelly bass providing the force, and Mathieu Moulin's gritty, wailing voice providing the heat." Sterokiller's 4/5 review of the record included in part, "Waste is a well composed mixture of excitable, upbeat performances that can turn to miserable and downtrodden at the drop of a hat and never feel forced doing so… The inclusion of post-metal elements to the standard hardcore and sludge filled world is a match made in heaven as far as SOFY MAJOR's output goes. If you're a fan of the likes of Unsane, Hammerhead, or even Arabrot, Waste is something you're going to want to check out." And a review at the Outlaws Of The Sun blog included, "SOFY MAJOR are everything you want in a sludgy, noise rock outfit with the added bonus of some of the most anthemic riffs and melodies the genre could ever hope for. Their newest album, Waste is one of the catchiest records of the year."
http://www.sofymajor.com
https://www.facebook.com/sofymajor
http://sofymajor.bandcamp.com
http://sofymajor.bigcartel.com
http://solarflarerds.blogspot.com
http://facebook.com/solarflarerecords
http://solarflarerds.bigcartel.com