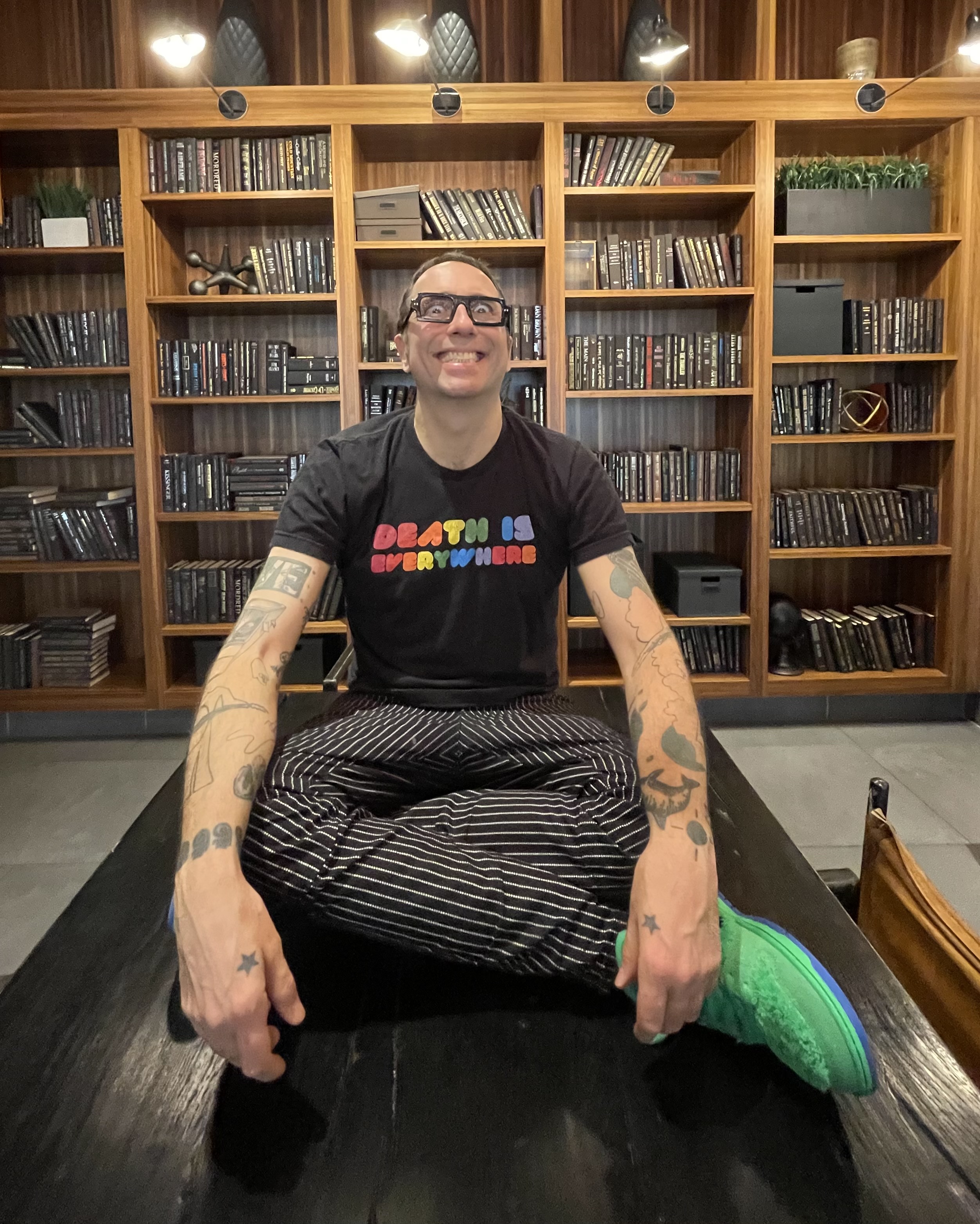 New York City-based multi-instrumentalist TIMO ELLIS – vocalist/frontman for Netherlands and widely known for his work with the likes of Yoko Ono, Sean Lennon, Spacehog, John Zorn, The Melvins, Ween, and many others – presents an explosive new solo EP, Death Is Everywhere. Now confirmed for independent release at the end of February, a brief teaser and other details on the EP have been issued.
Death Is Everywhere sees TIMO ELLIS handling all songwriting and instrumentation including drums, basses, guitars, vocals, and keyboards. Over four dense and intense tracks, elements of a wide array of genres, styles, and instrumentation are seamlessly mutated into a white-knuckled ride that stampedes straight through the confines of any sort of genre boundaries. Buoyant, rampant, and incessantly imaginative, the tracks bob and weave across a range of tempos and textures and keep the listener curiously hooked. Highly recommended for fans of the Melvins, Curtis Mayfield, Queens Of The Stone Age, Nomeansno, and The Beach Boys.
In the creator's own words, "Basically I would frame this EP as being, a clobbering, guttural, yet also introspective, meticulously constructed sludge-pop movie."
See a brief teaser for TIMO ELLIS' wild Death Is Everywhere EP now at THIS LOCATION.
Recorded by ELLIS at Shame Party Studios, Death Is Everywhere was mixed by Tom Tierney at Spaceman Sound, mastered by Ron A. Shaffer at Atlantic West Studios, and completed with album design by Todd Kancar.
The Death Is Everywhere EP will see independent digital release on Friday, February 26th. Watch for preorders, new audio samples, and more to post over the days ahead.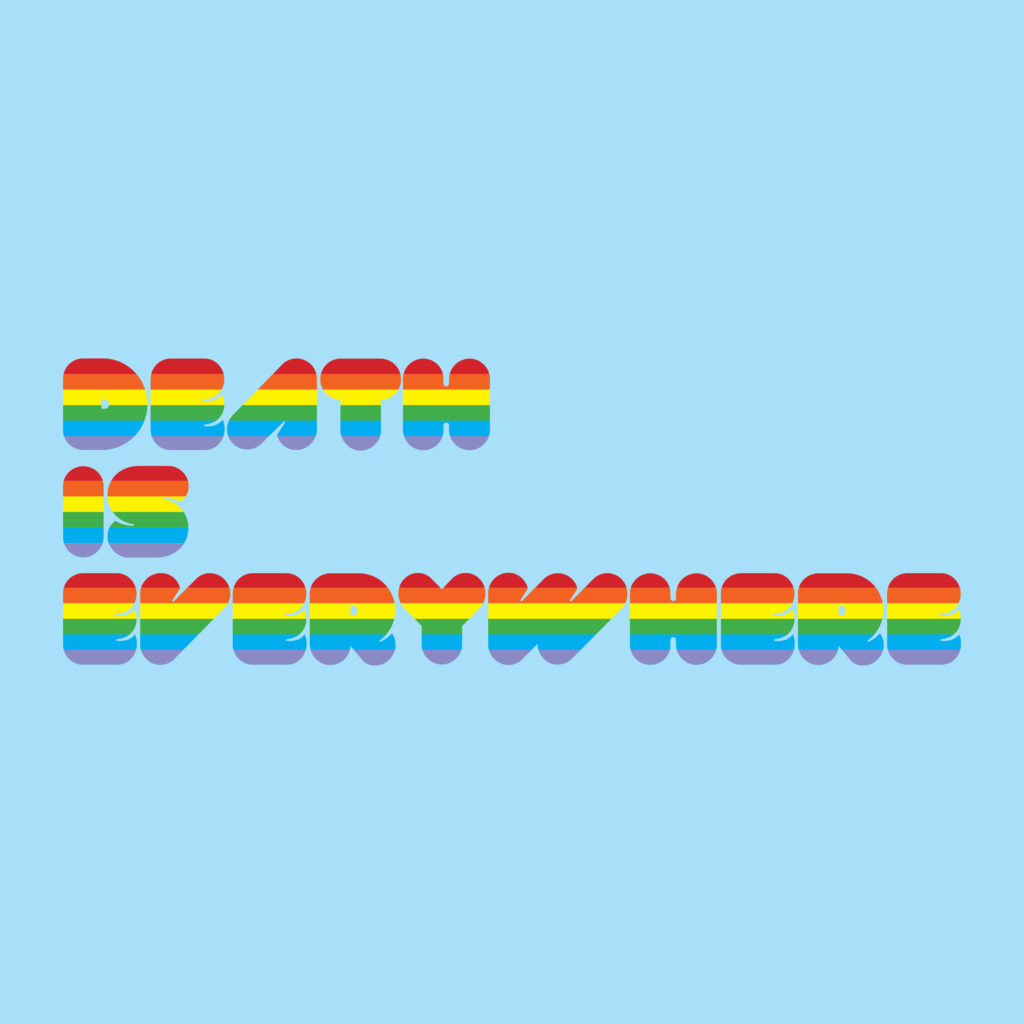 Death Is Everywhere Track Listing:
1. Vampire Rodeo
2. Death Is Everywhere
3. Evolve Or Die!
4. Left Without An Answer
TIMO ELLIS is a musician, composer, and producer. He lives and works in New York City, where he was born and raised. A vocalist and multi-instrumentalist, ELLIS has appeared on almost one hundred albums in total over the past twenty years. He has recorded and toured with such artists as Yoko Ono, Sean Lennon, Cibo Matto, Joan As Police Woman, and Spacehog, and has variously performed and collaborated with Mark Ronson, John Zorn, The Melvins, Ween, The Lemonheads, Money Mark, and Gibby Haynes.
ELLIS' extreme versatility has placed him in the company of musical greats of several genres – within his solo work exists an equally vast range of styles. Since the early '90s, he has composed and recorded more than twenty-five solo albums under his own name and with his main band, Netherlands. Traversing the realms of rock, punk, metal, soul, lo-fi, folk/country, electronics, and beyond, ELLIS' diverse music is unified by a few constants: impeccable songcraft, blazing technique, quirky experimentalism, and sheer intensity. His solo works have been described with phrases like "an absolute, burning blur of a song" (CMJ), "overridden-in-the-red propulsion" (Noisey), and "gritty, high energy… rambunctious" (BrooklynVegan).
ELLIS also composes, produces and licenses music for TV, web, and film. Clients have included Christian Louboutin, MTV, CNN, VICE, Ford Models, Harper's Bazaar, Hanes, and Becks. With extensive audio engineering experience from The Evergreen State College in Olympia, Washington, he offers his production services to other artists as well.
Prolific, multi-faceted, wildly inventive, TIMO ELLIS is a machine, creating new music every day.
"Netherlands, one of my current faves, new album Zombie Techno continues to sonically challenge the unique atypical alchemy of the riff, a blast from left field of heavy bass and keys, robotic vox conjure images and sounds of a Phillip K. Dick existence." – Bill Kelliher, Mastodon
"Netherlands is one of my absolute favorite bands! This band is sophisticated and raw at once, and I find their talent and dedication to their craft to be very inspiring. Frontman TIMO ELLIS' voice will take you on an incredible journey and his lyrics are an invitation to question both oneself and the world as we know it. And they'll blow your mind with how intense they are live! You will undoubtedly see them on tour with Gojira soon." – Joe Duplantier, Gojira
https://www.timoellis.com
https://www.instagram.com/timoellismusic
https://www.youtube.com/user/squenchy
https://www.facebook.com/timoellismusic
https://soundcloud.com/timoellismusic