[photos by Jamie Heim]
Allentown, Pennsylvania-based noise rock/sludge trio TILE has released a new video for "Change The World," which is found on the band's new LP, Come On Home, Stranger. The LP was released earlier this month through Limited Appeal Records, and on the same day TILE kicked off an Eastern US tour supporting the album.
TILE celebrates their twelfth year as a band with their new LP, Come On Home, Stranger. The album is out today through Limited Appeal Records and is now streaming in its entirety. The aggressive and infectious Come On Home, Stranger LP packs twelve tracks into forty-two minutes, filling every second of the record with their gnarled, varied style.
The new video for "Change The World" was co-directed and co-produced by Pat Heine and TILE bassist/vocalist Ray Gurz. "You want to get your shit together, but it seems like you just can't. In the end, burn it down. The world is a hot mess," Gurz offers of the video's plot. "We filmed this in Bethlehem, Pennsylvania. I basically had this vision of a guy trying to get his shit straight. He finds this temp agency that promises a better life. But, they screw him and set him up to become a street performer. Life is a crazy rat race, but it seems like the trap keeps catching your tail."
See TILE's "Change The World" video RIGHT HERE.
Come On Home, Stranger is out now through Limited Appeal Records. Stream and purchase the album at Bandcamp HERE and place orders for the LP HERE.
Having returned home from their Eastern US tour in support of the album this week, TILE will announce new regional performances in the weeks ahead.
Since 2006, TILE has inundated the diverse Lehigh Valley DIY underground scene with their dynamic blend of angular noise rock, revved-up hardcore punk, and grinding sludge/doom riffage through a plethora of EPs, singles, split releases, and their 2013-released debut LP, You Had A Friend In Pennsylvania. In the winter of 2017, TILE returned to Shards Recording Studio in Bethlehem, Pennsylvania with owner and engineer Matt Molchany who engineered and mastered the upcoming follow-up LP, Come on Home, Stranger. The record is completed with photography by Tim Wynarczuk, of a shoot arranged by the band, in the theme of their prior releases.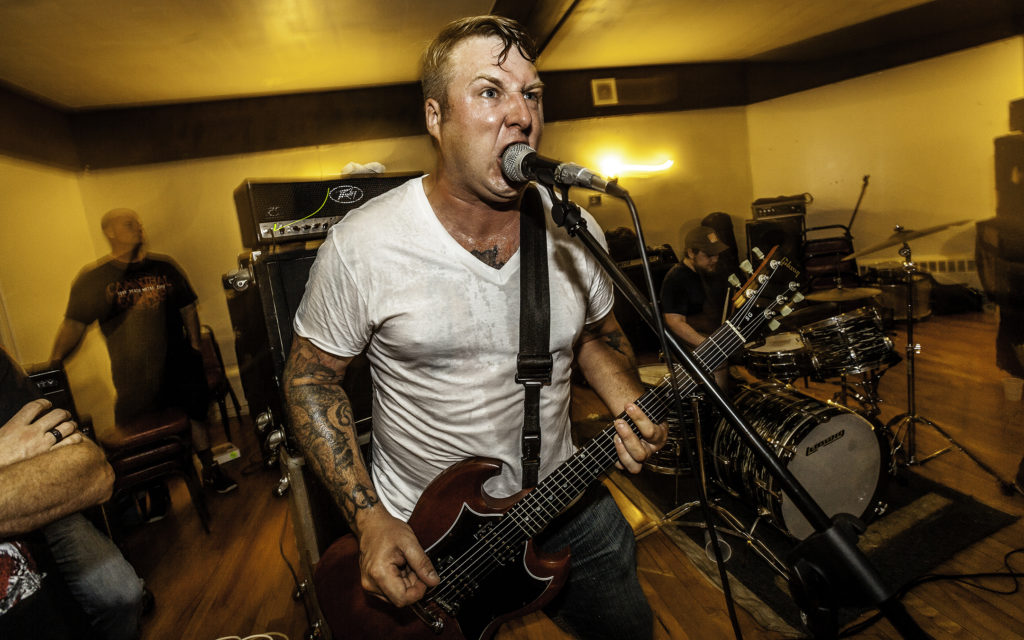 https://www.tilenoise.com
https://www.facebook.com/tilenoise
https://www.instagram.com/tilenoise
https://tilenoise.bandcamp.com
https://tile.bigcartel.com
https://limitedappealrecords.bigcartel.com
https://twitter.com/limited_appeal
https://www.facebook.com/Limited-Appeal-Records-172269419474987