The Norwegian black metal horde known as THRONE OF KATARSIS are preparing to unleash their third full-length assault, the vile, seven-track LP bearing the title Ved Graven.
Ved Graven (fundamentally translated to "at the grave") is ultimately the darkest material written by the band since their inception in 2004. Cold and raw, and with the bizarre aura of an everlasting funeral, THRONE OF KATARSIS recorded the seven rites of this album over three long nights, recording in total darkness. All instruments and vocals were recorded in a live séance in order to capture the aura the band creates during their convocations. Several guitar leads were added to this sinister mix, as well as an organ, recorded during a late night ceremony at a local church in Norway.
As with both of TOK's previous full-length releases — 2007's An Eternal Dark Horizon and 2009's Helvete — Ved Graven will also be released under the banner of Candlelight Records, and is set for public disbursement on November 1st, 2011. After seven years in existence, Ved Graven is the first recording in the band's lineage to see the duo Infamroth (vocal/guitar/organ) and Vardavlv (drums) expanding THRONE OF KATARSIS to a full lineup, now also including Skinndod (guitar) and Sanrabb (bass). The album was produced by Stein Sund (Einherjer), and bears hand-drawn cover art by infamous dark artist Njard.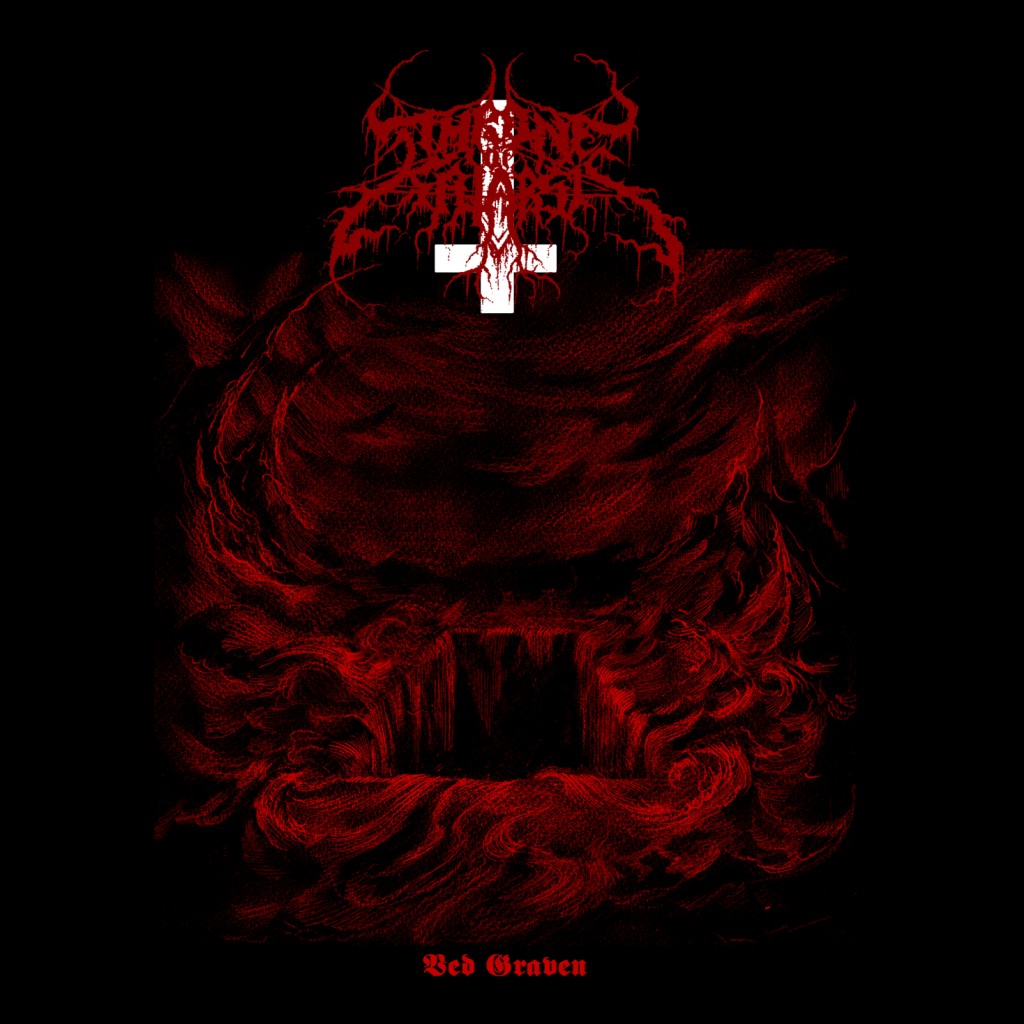 Ved Graven Track Listing:
1. Profetens Siste Vandring
2. Helvete Kaller
3. Av Dypets Kulde
4. The Holy Remains The Weak
5. Mesterens Tilbakekomst
6. Apne Alle Sar
7. The Ultimate Shrine
You have been warned.
http://www.throneofkatarsis.com
http://www.myspace.com/throneofkatarsis
http:/www.candlelightrecordsusa.com
http://www.myspace.com/candlelightrecordsusa