Freedom From The Known, the sophomore full-length from NYC trio THINNING THE HERD, is now available on CD and via iTunes with additional digital outlets to follow, released via the band's own Saint Marks Records. Therefore, This Is Not A Scene is broadcasting Freedom From The Known in its entirety, paired with a lively summary of the album's foundation and what's transformed within the band between the album's initial inspiration, the inception and completion of the album, and the hardships they endured bringing it to fruition.
Get down with THINNING THE HERD's transcendentalist ideology and full-on stream of the genre-defiant Freedom From The Known at This Is Not A Scene RIGHT HERE.
Physical copies of Freedom From The Known can be purchased alongside other new THINNING THE HERD merch via the band directly at the TTH website, or via iTunes.
THINNING THE HERD will perform regionally and through the Summer months in support of Freedom From The Known including a show at Brooklyn's Grand Victory with Los Letharios on May 30th, and more to be announced in the coming days.
THINNING THE HERD Live:
5/30/2013 Grand Victory – Brooklyn, NY w/ Los Letharios
Founding THINNING THE HERD vocalist/guitarist Gavin Spielman had replaced the crew on debut full-length, Oceans Rise, recruiting a new rhythm section in 2012 with bassist Wes Edmonds and drummer Rick Cimato (ex-Locked In A Vacancy). The new lineup traveled to Chicago last Summer to record the sophomore album Freedom From The Known at Electrical Audio Studios with Steven Albini, and as they were preparing to release the new album, Rick Cimato was tragically killed in a head-on collision over the 2012 holiday season. Mourning the loss of their friend, Spielman and Edmonds hosted several local listening parties of the album for local fans and friends to honor Rick and his family, and then recruited local drummer Garth Macaleavey to carry the new material and TTH as a whole forward.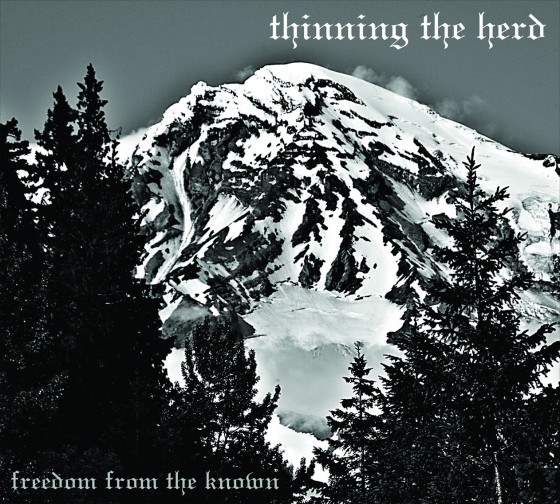 http://www.tthmusic.com
https://www.facebook.com/THINNINGTHEHERD
http://www.reverbnation.com/thinningtheherd