In anticipation of its impending release next week, today New Noise Magazine offers up a stream of "Restoring Life" from instrumental, post-blackened solo project, ÄŒERNÁ.
The tune comes by way of ÄŒERNÁ's debut of the same name. Founded in Kalamazoo, Michigan in 2011 by Cody McCoy of ambient prog exhibitionists The Omega Experiment, ÄŒERNÁ is a cerebral, multi-dimensional sound expedition self-described as "a musical expression of the many elements missing in modern music today…" Emotionally stirring by design, Restoring Life was recorded in Tecumseh, Michigan with engineer Ashton Parsons and centers itself around the perpetual hardships of existence through its consuming layers of sonic darkness. At once melancholic yet nostalgic, the record delivers voiceless hymns of self-reflection, the changing seasons and the harsh realism of love and loss.
"I recorded this album in about 10 days. I was incredibly rushed and forced to perform twelve-hour sessions on the regular," McCoy elaborates. "It was incredibly stressful at first but as the album came together I lost track of all time and was overwhelmed with excitement. It was such a surreal feeling, hearing my music played back to me… Though I did find myself over contemplating things as well as re-writing entire sections. This would typically happen at about 5:00 am. I'm guessing it was because I was delusional, starving and exhausted. These sort of things happen when you're sitting in a studio that long, pumping every ounce of creativity you have into a four-bar section."
Restoring Life will be released via Domestic Genocide Records on May 28, 2013. For preorder bundles in the US point your browser to THIS LOCATION. In Europe, go HERE.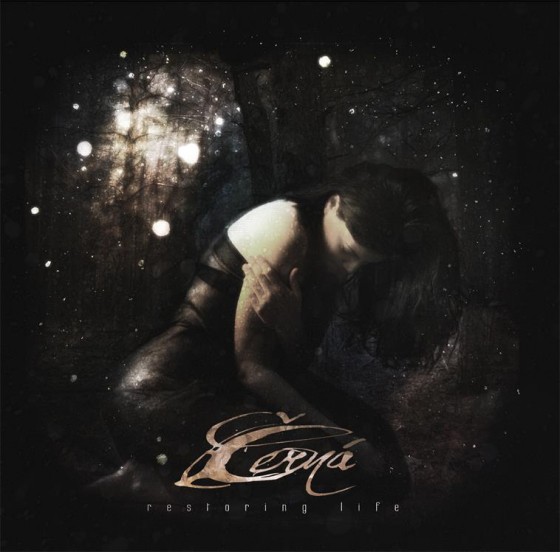 ČERNÁ On Facebook
https://www.facebook.com/domestic.genocide.records
http://soundcloud.com/domestic-genocide-records
http://www.reverbnation.com/label/domesticgenocide
http://www.youtube.com/user/domesticgenocide
http://domesticgenocide.bandcamp.com
Domesticgenocide.tumblr.com