Decibel Magazine is hosting an exclusive video premiere for "Frustration/Focused Hatred," from Nashville, Tennessee-based powerviolence duo, THETAN.
THETAN's bassist/vocalist Dan Emery and drummer Chad L'Eplattenier together unleash bulldozing force of Weekend Nachos, Dead In The Dirt, Hatred Surge, and the like. Following several LP's, splits, and more, the band released their Abysmal LP through their own Anti-Corporate Music in February 2019, the record unloading eighteen tracks in less than eighteen minutes with point-blank results. Later that year they released a Record Store Day single with legendary Bronx rapper Kool Keith, which was followed by the fully collaborative Space Goretex LP with him in early 2020.
"Frustration/Focused Hatred" can be found on the band's Abysmal LP. The new video was filmed in March 2020 at a one-off performance in New York City. THETAN flew out to meet up with David Brenner (Gridfailure) to film a video with the band and Kool Keith for the Space Goretex LP, and the following night they played a show in Queens where the footage in the new video was captured. Days later, NYC was put into lockdown as the COVID-19 pandemic began consuming the city.
THETAN's Chad L'Eplattenier offers, "This was filmed in Queens right before everything got turned upside down. It's so weird to think that a few days later everything shut the fuck down. What a great show this was! The Third Kind, Gridfailure, and Fuckcrusher all killed it! Thanks to Dave Brenner for setting up the show and shooting."
Dan Emery writes, "'Frustration' is a song about being in a manic state of mind. The lyrics are all over the place and based out of confusion and desperation, the last line in this song alludes to caving in to impulses. 'Focused Hatred' is a song about a person from my childhood. One of only a few people that I can honestly say that I truly hated. Her death brought me relief and happiness in a way that I am not proud of, but as part of my own personal reckoning, I have to acknowledge. Not every person in your life is worthy of forgiveness, and that is okay. This video is the perfect visual representation for what these songs are meant to embody. It is spastic and unpredictable in much the same way that my thinking was when I was putting the concepts to paper. We try to write songs that have a psychological dimension, as if they were the personification of certain emotions. I think the way this video was shot and edited enhanced that dimension.
With the new video. Decibel Magazine writes, "Apparently powerviolence doesn't lose its power when it loses guitar. THETAN are technically a drum and bass band, but the style is much more violent… The video is as frantic and manic as the maniacs' music. Colored filters overlain on the subjects shake, as the camera cuts. At times, mirror images look like Rorschach tests, though it's hard to make anything with your head banging."
See THETAN's "Frustration/Focused Hatred" video first at Decibel Magazine RIGHT HERE.
Find THETAN's Abysmal, Space Goretex LP with Kool Keith, and more at Anti-Corporate Music's webshop HERE and Bandcamp HERE. See the previously released video for "Hallucinations" from the Space Goretex album HERE.
THETAN is currently in the process of finalizing new material to see release with multiple titles due in 2021. Watch for new updates to post in the months ahead.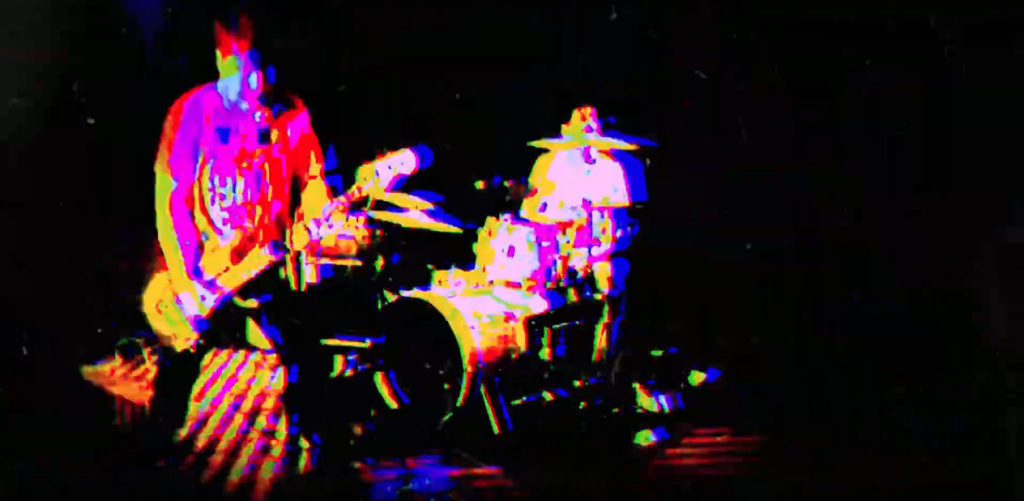 https://www.instagram.com/thetan_hc
http://facebook.com/welcometowhinecountry
https://thetan.bandcamp.com
http://anticorporatemusic.com
http://facebook.com/anticorpmusic
http://www.blackmattermastering.com