photo by Eric Klaastad
Nefarious Industries welcomes the legendary MAC GOLLEHON to the label's genre-void family for several new releases in 2021.
World-renowned NYC trumpet assassin MAC GOLLEHON has toured and recorded with an endless roster of rock, pop, and jazz artists since the 1970s, appearing on over two-hundred gold and platinum albums from the likes of David Bowie, Duran Duran, Onyx, Madonna, Blondie, Billy Ocean, Hall & Oates, Chaka Khan, Buddy Rich, Al Jarreau, Sheena Easton, Nile Rodgers, Patrick Adams, Mick Jagger, Grace Jones, Hector Lavoe, and hundreds of others. Anybody who has heard Billy Ocean's "Get Outta My Dreams, Get Into My Car," Blondie's The Hunter LP, or Onyx's Slam album has shared a life experience with GOLLEHON's prominent contributions playing.
Besides holding down such an incredible roster of session work, GOLLEHON has released eight solo albums since the late 1990s. In recent years, his primary outlet has been with his ever-morphing MAC GOLLEHON & THE HISPANIC MECHANICS, in addition to contributions to experimental acts Gridfailure, and Gridfailure collaborations with Megalophobe, both of whom are already part of the Nefarious Industries roster.
2021 will see this prolific, rogue artist intertwined heavily in the Nefarious family, with a plethora of releases coming together. In the first quarter of the new year, MAC GOLLEHON will release a fully collaborative album with Gridfailure, with details to be issued in the coming weeks. GOLLEHON performs across the third fully collaborative Gridfailure & Megalophobe album which will see release in the following months. And the man is also putting the final touches on the latest LP from MAC GOLLEHON & THE HISPANIC MECHANICS, which will see release through Nefarious in the Summer of 2021. Watch for MAC GOLLEHON to appear on some of the craziest music of 2021, guaranteed.
Watch "What Could Possibly Go Wrong" by MAC GOLLEHON & THE HISPANIC MECHANICS at THIS LOCATION and see him featured in Gridfailure's "Outlander Harvesters" video HERE.
Read up on MAC GOLLEHON HERE.
Stand by for immediate updates on the impending output to post as we lean into 2021.
" MAC GOLLEHON & THE HISPANIC MECHANICS is a Molotov cocktail of electronica clave, Bitches Brew funk, flat out brass playing." – Downbeat
"MAC GOLLEHON & THE HISPANIC MECHANICS are like the love child of Tito Puente and The Chemical Brothers." – The Huffington Post
"His galvanic music on MAC GOLLEHON & THE HISPANIC MECHANICS is among a handful of the finest interpretations of African-Caribbean music and he is a stunning instrumentalist whose finely-voiced solely on this recording, both on trumpet and trombone, are among the most compelling this year at least, if not in recent history." – Latin Jazz Network
"MAC GOLLEHON & THE HISPANIC MECHANICS have a unique name and a sound that combines spicy salsa with futuristic EDM rhythms and vocal-driven, multi-lingual performances. The crisp and sizzling instrumental tracks set the dancefloor on fire." – Black On The Canvas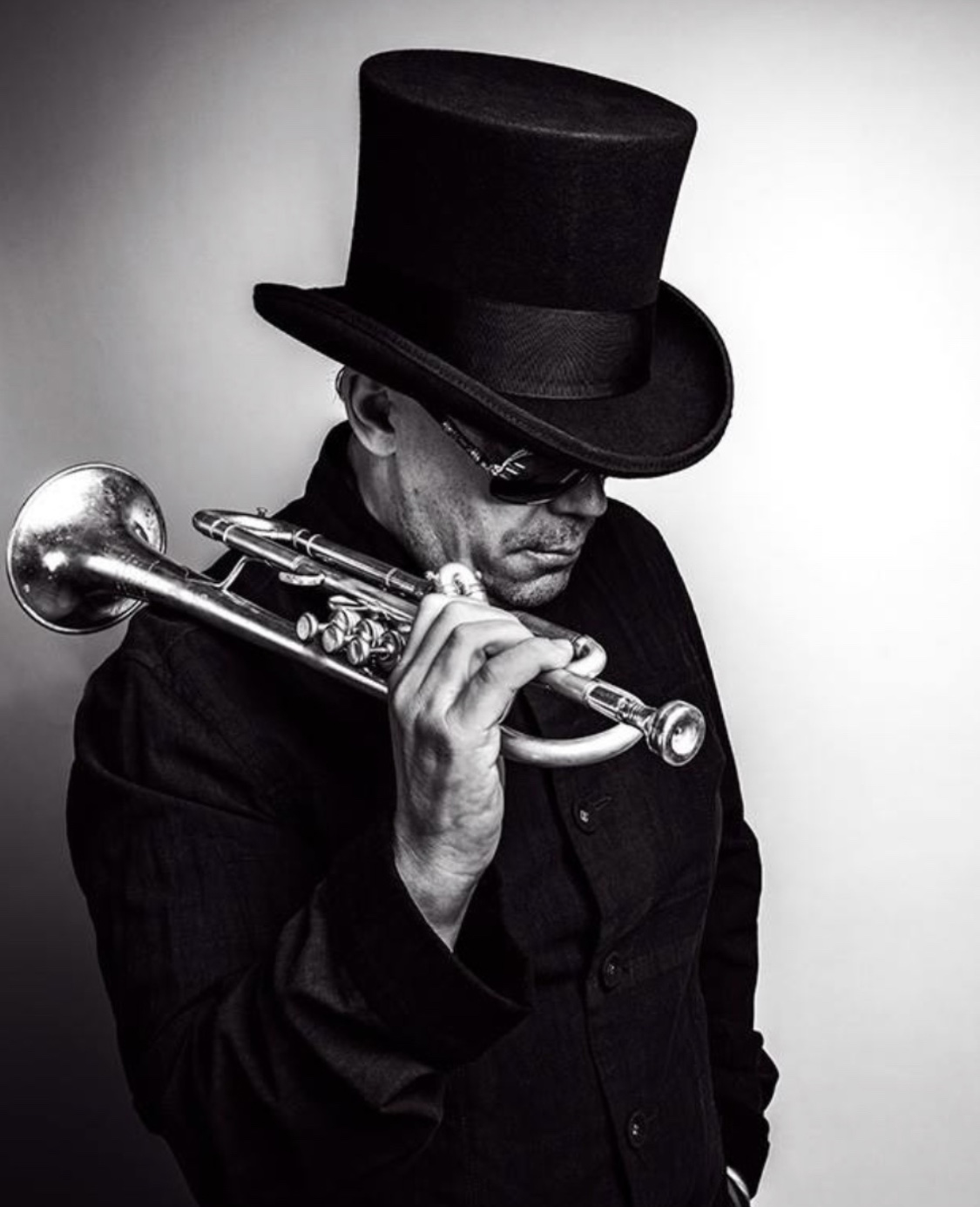 photo by Michael Baumann
https://www.instagram.com/macgollehon
https://www.facebook.com/mac.gollehon
https://twitter.com/mgollehon
http://nefariousindustries.com
http://www.facebook.com/nefariousIndustries
http://www.twitter.com/nefariousInd
https://nefariousindustries.bandcamp.com