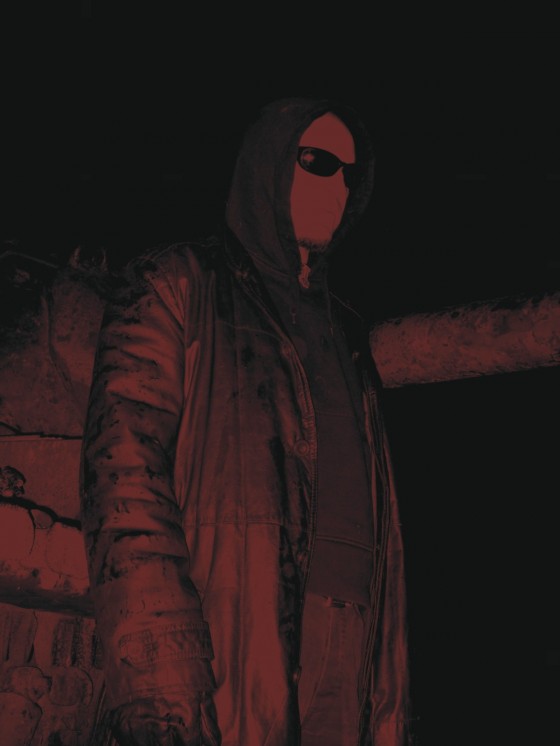 The infinitely mysterious yet irrefutably heralded underworld musical entity known to its devout cult following as THE RUINS OF BEVERAST will unveil its massive fourth LP late this Summer; an album which vows to prove itself as one of the most ambitious and unrestrained releases under the cape of black metal to see release all year.
The solo project of one Meilenwald, the infamously devastating drummer and one of the chief songwriters for now defunct legion Nagelfar, in addition to drummer for Truppensturm, Abusus, Verdunkeln and more, THE RUINS OF BEVERAST originated in 2003, and with each release has pummeled underground audiences with an epic, wholly original style of massive, mesmerizing, and malicious black metal artistry. With an incredible tact for keeping his hymns continually entertaining, each of TROB's full-length releases boast well over an hour of exceptionally high-quality blackened craft with not a moment of filler and each album showing more progression than the previous, not only musically, but artistically and conceptually. The art of 2004's debut Unlock The Shrine was taken to even darker and cryptic levels with the 2006 follow-up Rain Upon The Impure, and with the release 2009's grand Foulest Semen Of A Sheltered Elite the word "epic" should have been wiped out of the dictionary, the album showcasing Meilenwald's most intriguing tunes to date. Until Now.
After a four-year wait, and celebrating the act's ten-year mark in 2013, the newest works from THE RUINS OF BEVERAST are nearing public availability with the pending release of Blood Vaults — The Blazing Gospel Of Heinrich Kramer (Cryptae Sanguinum — Evangelium Flagrans Henrici Institoris).
As always, every element of the new album's precision percussion, axemanship and synth-laden atmospheres over its nine winding movements was fully conceived and executed by Meilenwald, the man's brutal creativity coming devastatingly alive through a whirling barrage of through nearly an hour and twenty minutes of his most flooring and entrancing material yet. The LP's striking cover art by Axell Hermann (Asphynx, Grave, Samael, Sodom) boldly portrays the religious depravity and brilliant decay of the album's lyrical tone.
Ahead of its release, Pitchfork has hosted an exclusive listen to the album's expansive second movement, "Daemon." Unleash the beast RIGHT HERE.
Additionally, Ván Records has released the LP's eighth song "Ordeal" through a visual trailer bringing the album art to life HERE.
Blood Vaults — The Blazing Gospel Of Heinrich Kramer (Cryptae Sanguinum — Evangelium Flagrans Henrici Institoris will be made available to the public in September via CD digibook, gatefold 2xLP, a lavish 2xLP pressing and digital once again through the act's direct cooperation with the cult label Ván Records (Nagelfar, The Devil's Blood, Urfaust, Year of the Goat) as with the three previous TROB LP's.
Blood Vaults – The Blazing Gospel Of Heinrich Kramer (Cryptae Sanguinum – Evangelium Flagrans Henrici Institoris) Track Listing:
Prima Pars
I. Apologia
II. Daemon
III. Malefica
IV. Ornaments On Malice
Secunda Pars
V. Spires, The Wailing City
VI. A Failed Exorcism
Tertia Pars
VII. Trial
VIII. Ordeal
IX. Monument
https://www.facebook.com/pages/The-Ruins-Of-Beverast/116265971848680
http://www.van-records.de
https://www.facebook.com/vanrecs