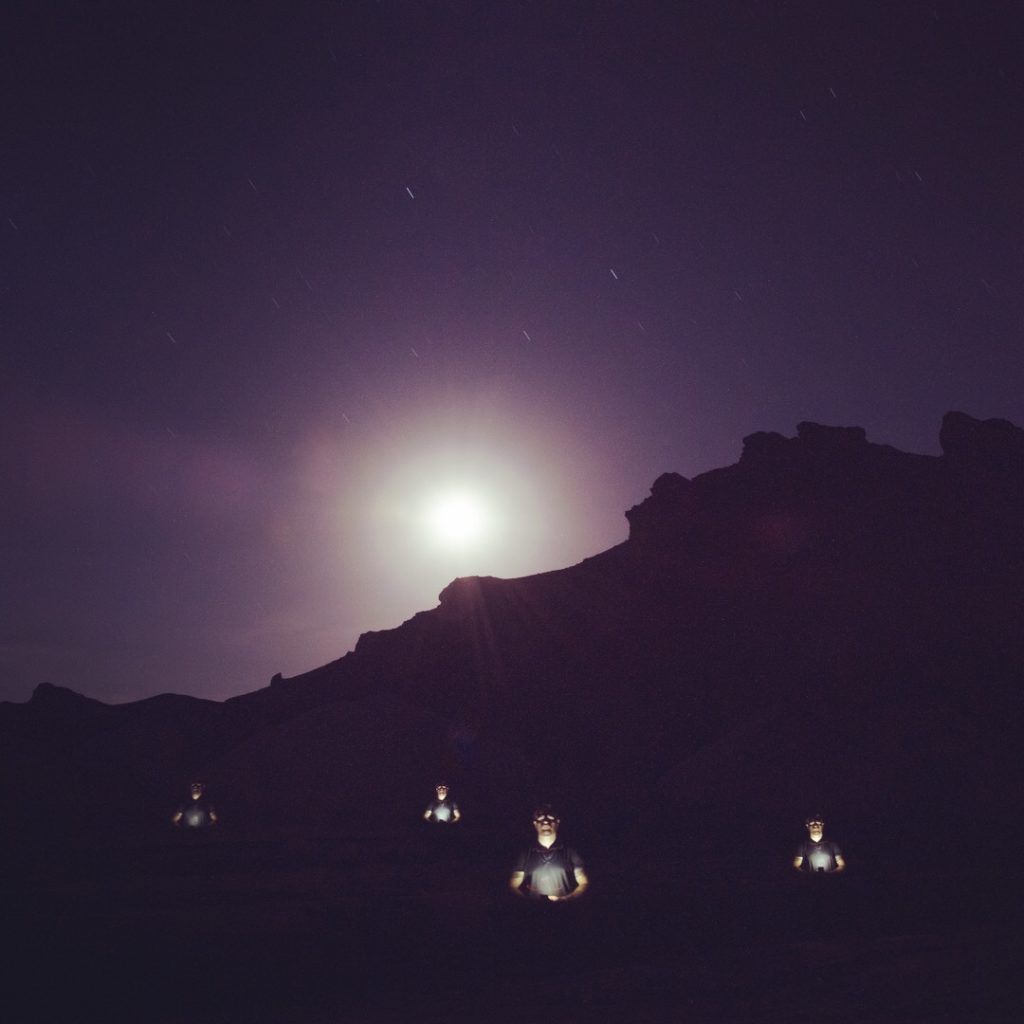 Arizona's THE OXFORD COMA has announced the Universal ConTour 2018 for late September into October. On this, the most extensive tour supporting their Steve Albini-produced second LP, Everything Out Of Tune, the band will tour a clockwise path across the West Coast US for two weeks, as they continue writing the follow-up album for 2019.
Following a kick-off show on September 22nd supporting Kyng, THE OXFORD COMA's Universal ConTour 2018 hits San Diego on September 26th and crushes through Los Angeles, San Francisco, Reno, Eugene, Portland, Seattle, Boise, Salt Lake City, Denver, and Albuquerque, coming to a close back home in Tucson on December 7th. THE OXFORD COMA is available for pre-show performances, afterparties, and other live actions surrounding the shows.
Sign up for reminders when the band will be in your area, plus get a free download of the Everything Out Of Tune LP at THIS LOCATION.
Everything Out Of Tune is out now on limited edition colored vinyl LP and all digital providers; find physical merch options through the band HERE and via Nefarious Industries HERE, place digital orders HERE, and see several videos from the album HERE.
THE OXFORD COMA – Universal ConTour 2018 [event page]:
9/22/2018 Club Red – Meza, AZ w/ Kyng
9/26/2018 The Merrow – San Diego, CA w/ Nebula Drag, Vaginals, Mass Delete
9/27/2018 Silverlake Lounge – Los Angeles, CA w/ MAL, Zephyrplex, Lady & The Djents
9/28/2018 Milkbar – San Francisco, CA w/ Bitter Lake, Empty Vessel
9/29/2018 Recycled Records – Reno, NV (5:30pm show)
9/30/2018 Old Nick's – Eugene, OR w/ Full Lush
10/01/2018 Tonic Lounge – Portland, OR w/ Lightning Rules, Withered Winds, Other Lights
10/02/2018 The Central Saloon – Seattle, WA
10/03/2018 Java Downtown Boise – Boise, ID w/ At The Heart Of The World
10/04/2018 Beehive Social Club – Salt Lake City, UT w/ Pinewalker
10/05/2018 Lion's Lair – Denver, CO w/ Ten Foot Beast, Brother Sister Hex, New Standards Men
10/06/2018 Moonlight Lounge – Albuquerque, NM w/ Sugarmotor, Distances, Ashes Of Jupiter, Manhigh
10/07/2018 TBA – Tucson, AZ
Following the new tour, THE OXFORD COMA will continue writing their third LP which will see release in 2019 through Nefarious Industries. Watch for updates on the album as well as new tour dates to be announced over the months ahead.
THE OXFORD COMA's Everything Out Of Tune delivers a spectrum of effects-drenched tones, teleporting the listener into an altered state of listening. Created over a two-year cycle throughout which the entire band lineup was completely restructured, Everything Out Of Tune is undeniably an album which takes the band's unique sonics to the next level. The band recorded with Steve Albini at Electrical Audio in Chicago, utilizing the famous producer's talent and vast arsenal of equipment and instruments, including the same guitars and amps as some of their most influential bands like Nirvana and many others have recorded with. Mixed by Albini and mastered by John Golden at Golden Mastering, the album features guitar from Intronaut's Sacha Dunable on the lead track, "Trauma (Maybe I'm Forgetting Something."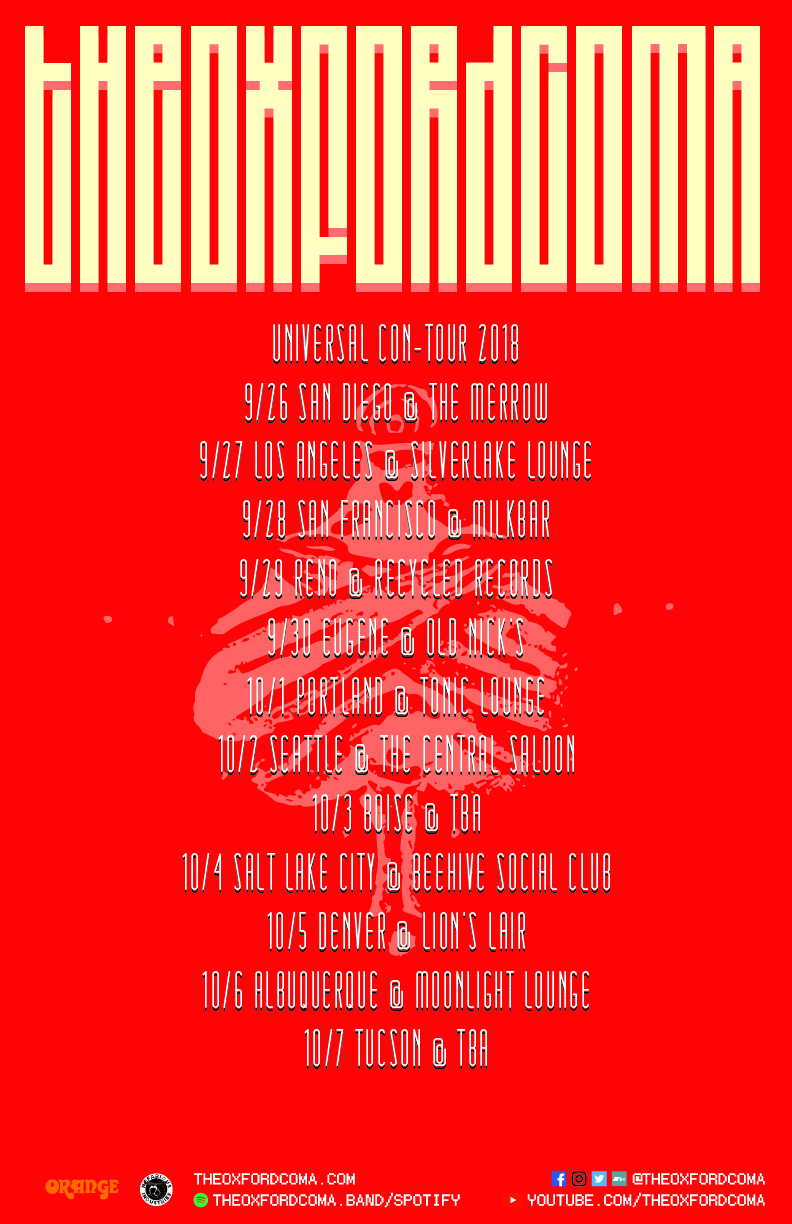 http://www.theoxfordcoma.com
http://theoxfordcoma.bandcamp.com
http://www.facebook.com/theoxfordcoma
http://twitter.com/theoxfordcoma
http://instagram.com/theoxfordcoma
http://nefariousindustries.com
http://www.facebook.com/NefariousIndustries
http://www.twitter.com/NefariousInd
https://www.instagram.com/nefarious_industries