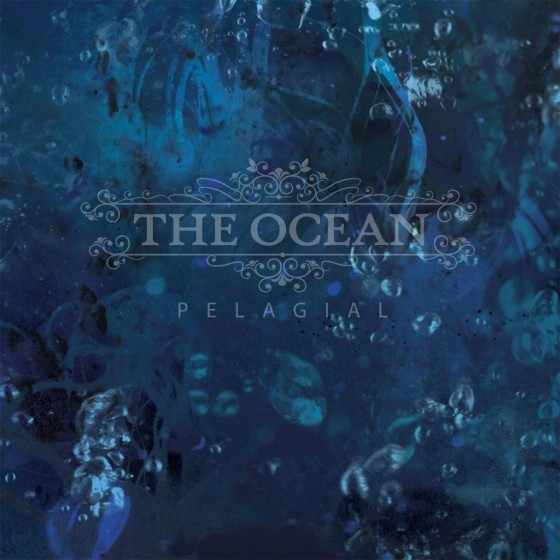 After two solid years of relentless touring through North America, Europe, Russia, Asia and Australia, experimental sound exhibitionists THE OCEAN have resurfaced with what could be their deepest and most trailblazing piece of work to date. Entitled Pelagial, the album is a progressive musical journey written, recorded, mixed and to-be-performed-live as one single 53-minute piece of music. Mixed and mastered by Jens Bogren (Opeth, Katatonia, Witchcraft) at Fascination Street Studios in Örebrö, Sweden, Pelagial is set to be released on April 26th/29th (Europe) and April 30th (North America/world) through Metal Blade Records.
Pelagial will be released as a double CD, including a vocal and an instrumental version of the album. Instrumental samples of tracks are up now on theoceancollective.com/pelagial, which also serves to showcase the concept behind Pelagial, as well as divulging more information about the album.
Additionally, preorders are currently available for a very special acrylic boxset edition of Pelagial, released through Pelagic Records. These heavy acrylic boxes are available in CD and vinyl formats and contain the CD digipak vs. four vinyl records respectively, as well as an extra DVD with the Pelagial movie by Craig Murray, all of which will be "buried" underneath five thick acrylic layers, colored in different hues of blue, each layer reflecting one of the five pelagial depth zones. The layers will be silk-screen printed with additional artwork by Martin Kvamme. Claim your copy now at: theoceancollective.com/pelagial.
A full new song, as well as regular CD pre-orders, will be officially launched at metalblade.com/theocean on March 11, 2013. Until then, fans can whet their appetites at theoceancollective.com/pelagial.
http://www.theoceancollective.com/pelagial
http://www.facebook.com/theoceancollective
http://www.metalblade.com/theocean