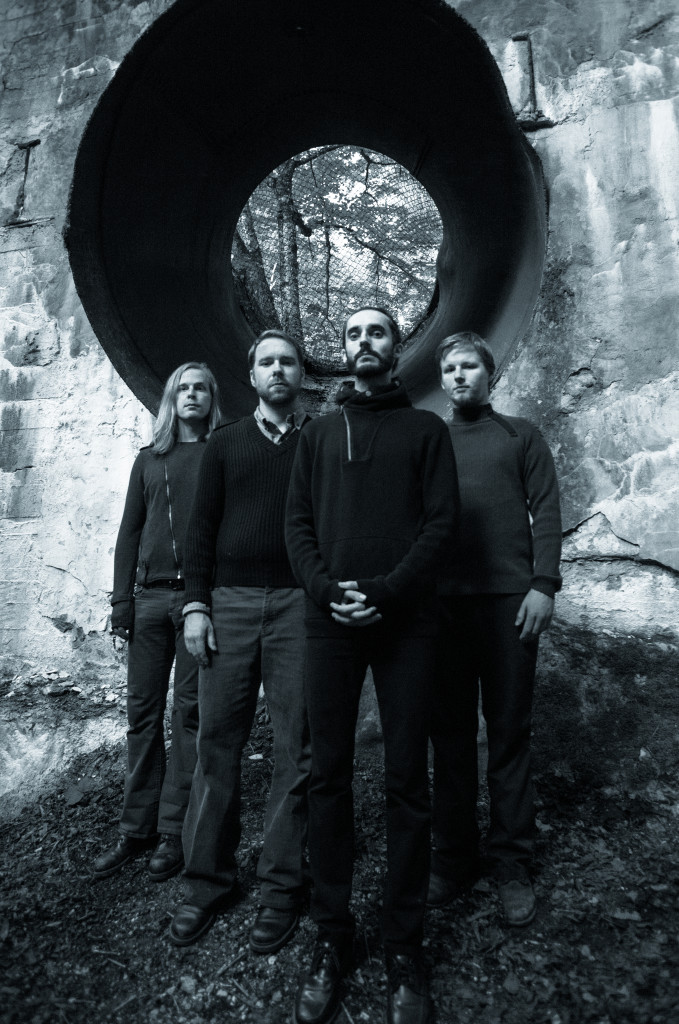 Boundaries is the sophomore full-length from Canadian progressive instrumental quartet THE NIGHT WATCH, featuring guitarist Nathanael Larochette and violinist Evan Runge of Musk Ox.
Two years in the making, the record is made up of a single thirty-six-minute piece of dynamic sound. Shifting seamlessly from intricate technicality to soaring atmospheres, crushing heaviness to delicate melancholy, this fluid composition never loses itself within the landscapes it explores. THE NIGHT WATCH tells stories through sound and Boundaries is a powerful exploration of just how emotional instrumental music can be.
Comments Larochette of the release, "After two years of hard work composing, arranging, and recording this beast, we are thrilled to finally share Boundaries with the world. Myself and my brothers in THE NIGHT WATCH really pushed ourselves to create a dynamic piece of instrumental music that is epic and enjoyable, intricate and intimate, progressive without pretension. I'm still amazed we were able to find our way through this labyrinth and couldn't be happier with the result. We are excited to share this album with the world and hope curious listeners will enjoy the journey…"
Hear Boundaries, now streaming in full courtesy of New Noise Magazine at THIS LOCATION.
Boundaries will be self-released on July 15th and made available at the official THE NIGHT WATCH Bandcamp page at THIS LOCATION.
Since releasing its acclaimed 2013 self-titled debut, THE NIGHT WATCH has proven themselves a creative and evolving musical force, allowing genres to act as mere sign posts on their sonic journeys. Having performed alongside progressive titans such as Unexpect, Leprous, and Trioscapes, THE NIGHT WATCH continues to carve their own ever-shifting space in the world of forward reaching music. Whether you choose to head-bang, meditate, mosh, or groove, let THE NIGHT WATCH paint sonic murals while your ears take in the view.
Following several recent performances alongside Ouroboros, THE NIGHT WATCH will perform two shows in Quebec and Ontario respectively with additional live performances forthcoming.
THE NIGHT WATCH:
8/05/2016 The Black Sheep Inn – Wakefield, QC w/ Places Erupt, The Visit
9/15/2016 House Of Targ – Ottawa, ON w/ The Dread Crew of Oddwood, Wilderun
"What band would have the balls to release an epic like this as their second album?!? It took two years of hard work to create this masterpiece and it shows. This album/song is certainly not for the faint of heart but Boundaries shows what progressive music can be when musicians unite and let the music be their guide." – Progressive Music Planet
http://www.thenightwatch.bandcamp.com
http://www.facebook.com/TNWOfficialPage