photo by José Lorenzo & Cécile Ash
"…the band navigates similar terrain as bands such as Torche and Kylesa, making heavy music that isn't afraid to be a little catchy." – Treble
As German doom/sludge metal trio THE MOTH prepares to release their monstrous fourth album, Frost, through Exile On Mainstream later this month, Treble is hosting a video premiere for the LP's latest single, "Battlefield."
THE MOTH takes their approach to new heights with their fourth album, Frost. Catchy lines get stuck in the listener's heart and mind like a dislodged meat hook, explaining why the band calls their style doom-sludge pop – "Kim Wilde-meets-Bolt Thrower" – or like a review for the 2017 album Hysteria put it: "pop music played with a bulldozer." Lyrically, however, THE MOTH shows a new openness and vulnerability under the shell of raw power that the songs initially present. Experiencing and living through strokes of fate runs through the record as a recurring theme – all under a rough shell of distinctive and deliberately raw sound. Bassist/vocalist Cécile Ash, guitarist/vocalist Freden Mohrdiek, and drummer Curry Korr perform the dichotomy with a high recognition value. Boring riff hum and mantric stoner-esque repetition are not their thing.
Frost was recorded live in only 24 hours, the album recorded and mixed by José Lorenzo at Bombrec Recording, and then mastered by Timo Höcke at Die Wellenschmiede, and completed with artwork by Sarah Breen and layout by Cécile Ash. Emma Billingham and Emily Yardley provide additional vocals on "In The City."
The second single from Frost, "Battlefield," is delivered through a new video created by Torben Kasch. Cécile Ash reveals the touching story behind the single, writing, "Often, the worst emotional injuries come from a direction we would never expect – from the people closest to us. In those moments, there seems to be no solace to be found, and we feel abandoned. Sometimes, the pain is so intense, or the shame is so overwhelming that we cannot (yet) talk about it, and we are left alone with our grief. We put on a smile for the world, even though we are being torn apart inside. In doing so, we deny ourselves and, to exaggerate it slightly, we slowly destroy our souls – with each of these situations a bit more. Perhaps this is not an exaggeration, but rather the reality."
Treble writes with the video's premiere, "The video is a raw mix of live-in-rehearsal-space rocking out and walks through their native Hamburg, while the song itself is an absolute ripper. Blending thick, murky riffs befitting the heaviest doom metal bands with a knack for hooks and immediacy, the band navigates similar terrain as bands such as Torche and Kylesa, making heavy music that isn't afraid to be a little catchy."
Watch THE MOTH's new video for "Battlefield" first through Treble now at THIS LOCATION.
Frost will be released on September 22nd digitally and on 140-gram pure virgin Black Vinyl including a bundled CD. Find physical preorders at the Exile On Mainstream webshop HERE and digital at Bandcamp HERE, and watch the previously released "Dust" video HERE.
THE MOTH has confirmed a string of release dates including shows with Thronehammer and labelmates Treedeon with more to be posted shortly.
THE MOTH Record Release Shows:
9/22/2023 Störtebecker – Hamburg, DE w/ Treedeon
10/03/2023 Alte Meierei – Kiel, DE w/ Thronehammer
10/04/2023 Fundbureau – Hamburg, DE w/ Thronehammer
10/05/2023 MTC – Cologne, DE w/ Thronehammer
10/06/2023 Immerhin – Wuerzburg, DE
10/07/2023 Keep It Low Festival – Munich, DE
11/17/2023 Thav – Hildesheim, DE w/ with Shakhtyor
11/18/2023 Die Trompete – Bochum, DE w/ Treedeon
Founded in 2012, the feedback on THE MOTH's first album They Fall was already quite enthusiastic. Right from the start, the band presented themselves as an international band that drew fans all over the world, from Tokyo to Vancouver. Between festival appearances at the Desertfests in London and Berlin, Stoned From The Underground, the Svart Festival Oslo, the Doom Over Vienna, and the Riff Mass Brighton, two more albums were released in 2015 with And Then Rise and 2017 Hysteria. On accompanying tours and shows throughout Europe and the UK with, among others, Treedeon, Conan, Eyehategod, Crowbar, Torche, and Red Fang, THE MOTH left enthusiastic fans behind.
After three albums on This Charming Man, THE MOTH now presents their Exile On Mainstream debut with Frost. Having honed their no-nonsense approach to sludge/doom metal on numerous tours and gigs, the band's songs are virtually void of frills, instead opting to turn out hammer heavy drums and riff-heavy rock as brutal as it is bewitching. Since their acclaimed debut They Fall in 2013, the Hamburg trio has regularly delivered tracks with a catchiness that is surprising for the genre.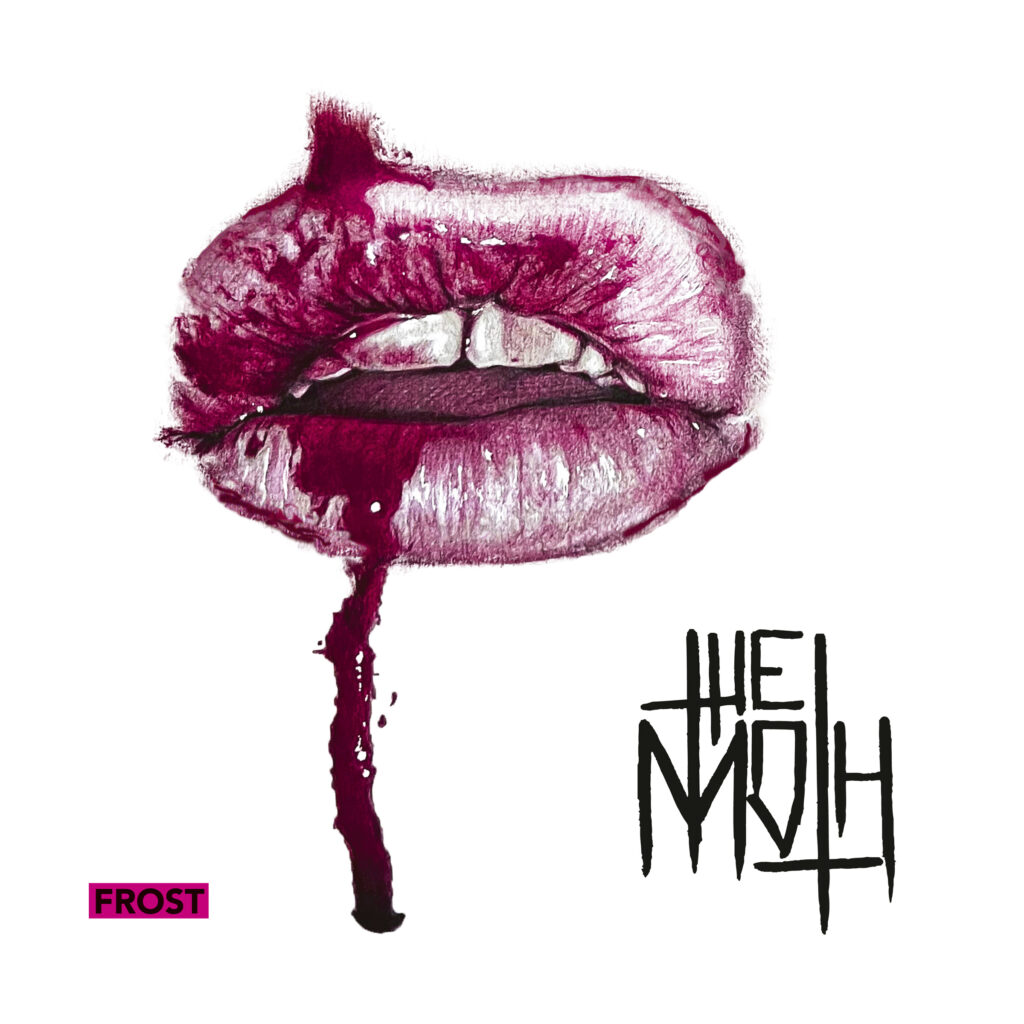 https://the-moth.bandcamp.com
https://www.instagram.com/listentoTHEMOTH
https://www.facebook.com/listentoTHEMOTH
https://www.youtube.com/user/listentoTHEMOTH
http://www.mainstreamrecords.de
https://www.youtube.com/@exileonmainstream3639