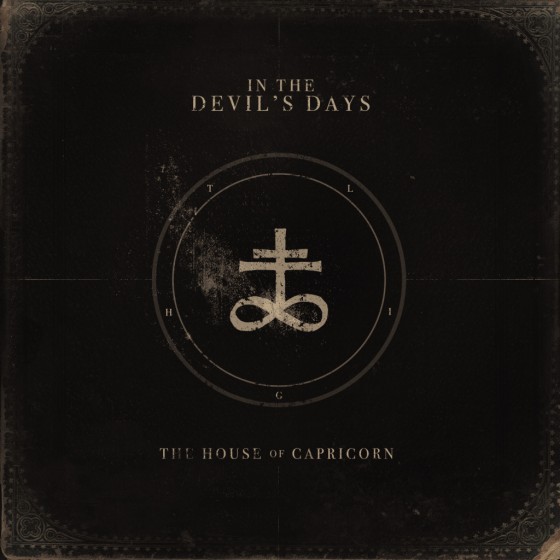 New Zealand-based cult rockers THE HOUSE OF CAPRICORN are currently streaming "Illumination In Omega" on their official Facebook page. "Illumination In Omega" is the eighth track off their soon-to-be unleashed sophomore full-length, In The Devil's Days.
Commented vocalist Marko Pavlovic of the track: "'Illumination In Omega' is the near-catalyst of the trek into the abyss… an arms-open hymn, a prayer for illumination, and a plea for enlightenment at the foot of the Devil's throne."
Check out the song HERE.

Offering up ten tracks of graveyard doom and deathrock. In The Devil's Days is themed around a spiritual pilgrimage into Hell to meet the Lord of Flies, to understand and outline the infernal mechanism, and to witness the revelations that come with His rebirth in the great Morning Star.
In The Devil's Days will be released via Swamps Of One Tree Hill on October 13, 2011.
THE HOUSE OF CAPRICORN manifested in the early 2000s in the swamps below One Tree Hill, Auckland, New Zealand. 2005 saw the release of the first demo (The Rivers And The Rain/Old Redhook), and in subsequent years an EP (The Rivers And The Rain – 2006) and samplers (Solis Hail Summer Sampler – 2007, Sign Of The Cloven Hoof – 2009), intermingled with frequent shows and national tours and having a strong hand in assembling and spearheading the New Zealand stoner/doom rock community. In 2010, the band's debut album, Sign Of The Cloven Hoof, which drew heavily on stoner rock and doom, as well as an occult, antiquated aesthetic, was released to positive response both locally and internationally.
http://www.facebook.com/thehouseofcapricorn
http://thehouseofcapricorn.bandcamp.com
http://www.myspace.com/thehouseofcapricorn