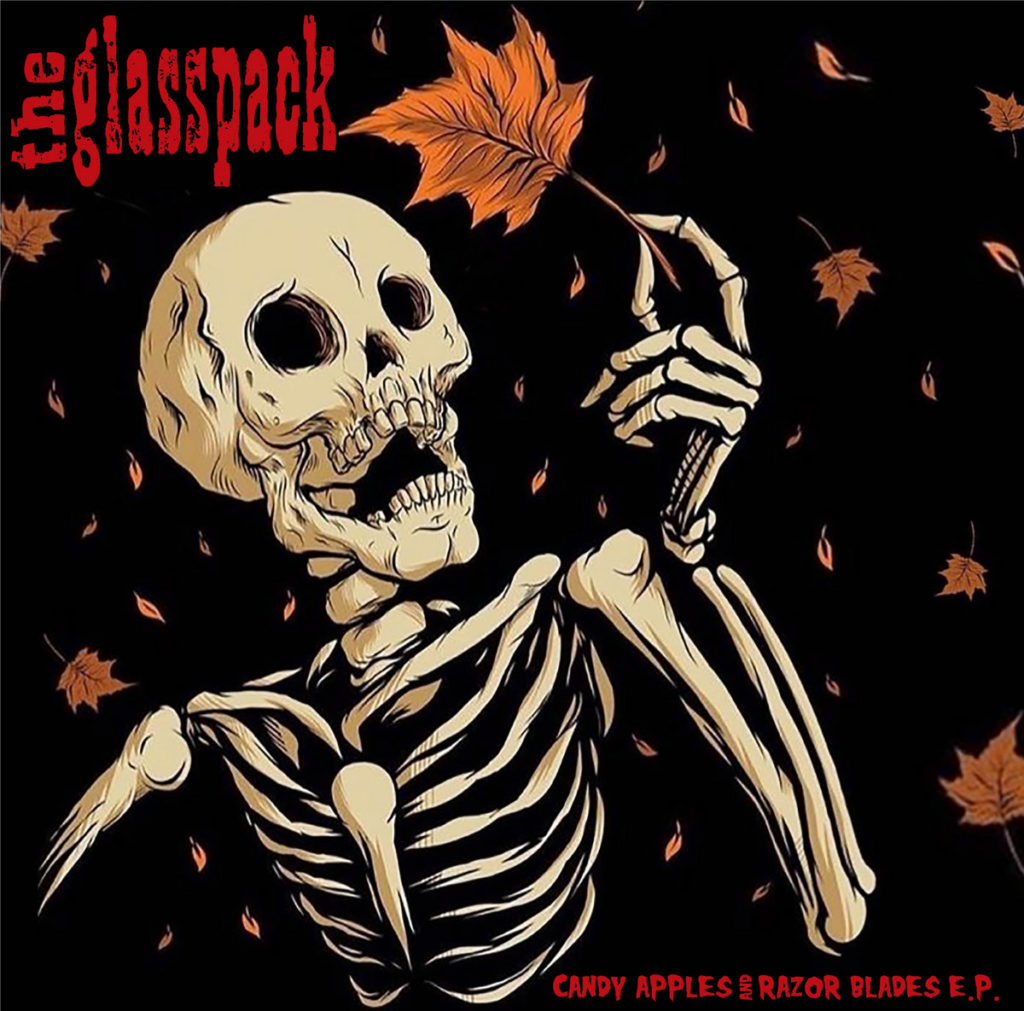 Louisville, Kentucky-based psychedelic punk unit, THE GLASSPACK, has unleashed their first recorded material in over a decade in the form of their Candy Apples And Razor Blades. Featuring various Misfits and Samhain covers, the eight-track offering is available for free via Bandcamp and serves as a teaser to the band's forthcoming new full-length, Moon Patrol, set for release in 2021 via Small Stone Records.
Comments vocalist "Dirty" Dave Johnson, "I asked the guys if we could record something special this year to give away for free. So, we quickly recorded some punk rock and metal favorites with a dash of GLASSPACK flavor at DeadBird Recording Studios in Louisville. As a punk rock kid in Louisville, I fell in love with these songs immediately and still carry them with me as an adult. I never outgrew them, or maybe I just didn't grow up. It doesn't matter. I will likely sing some of them 'til I am ashes. This is the first actual studio recording THE GLASSPACK has released for many years. It is also the first GLASSPACK record of which I do not play guitar. I only did the vocals.
"I am also in the process of finishing up the lyrics and vocals for our upcoming Moon Patrol album," he continues, "which is a full-length record of all original GLASSPACK material. The music is finished. Once I finish the lyrics and vocals, we will go into the studio and knock it out. COVID-19 has derailed some of our plans but this album will still be released at some point next year."
Stream Candy Apples And Razor Blades at THIS LOCATION.
Candy Apples And Razor Blades Track Listing:
1. 20 Eyes
2. Hybrid Moments
3. Devilock
4. In The Doorway
5. We Are 138
6. Halloween
7. Mother Of Mercy
8. The Howl
THE GLASSPACK – named after the high-flow, fiberglass filled automobile muffler of the same name – was forged in 1999 by frontman and Louisvillian native "Dirty" Dave Johnson in hopes of giving a better alternative to the classic and hard rock played on the radio. In that time, the band has released four full-lengths and two EPs, in addition to splits and countless compilation appearances. Music from THE GLASSPACK has been featured in MTV shows Viva La Bam and Homewrecker, FX's Sons Of Anarchy, and Go Fast Pull Up: The Jimmy Levan Story documentary as well as MLB 2K5 and Amped 3 video games, both made by 2K Sports. The band's most recent full-length, Dirty Women, was released via Small Stone Records in 2007 and landed THE GLASSPACK a sold-out headlining spot for their first trip to Europe at Netherlands' Roadburn Festival in 2008. Alarm crowned the band the, "purveyors of the dirtiest blues around," while Aural Innovations wrote, "The band play with an attitude; an in- your-face, fuck off, I'm-gonna-drink-your-beer-fucker, kind of attitude in their music."
THE GLASSPACK:
"Dirty" Dave Johnson – vocals, guitars
Brett "Cap'n" Holsclaw – drums
Nicholas Hall – guitars, keys
Billy Lease – bass
Dave Chale – drums
https://www.facebook.com/theGlasspack/
https://www.youtube.com/user/theglasspack
http://www.smallstone.com
http://www.facebook.com/smallstonerecords
http://twitter.com/SSRecordings
http://www.instagram.com/smallstonerecords