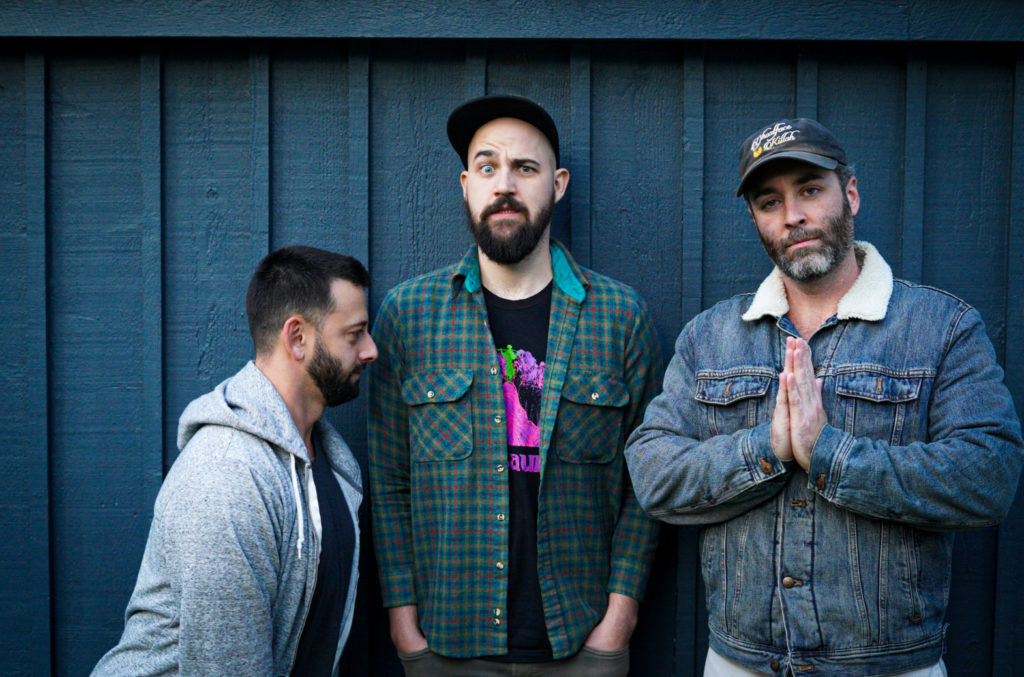 photo by Zack Fierman
This Friday, Salem, Massachusetts' THE FREQS will release the gnarled and catchy new EP, Poachers, and New Noise Magazine is hosting an advance stream of the record right now.
THE FREQS deliver fuzzed-out, psych-punk, stoner rock, and sledgehammering noise at a crushing decibel. Their fourth EP, Poachers, explores a range of topics surrounding the history of Salem, including the flagship single "Witch" as the band's Seth Crowell is a descendant of Rebecca Nurse, one of the witches hanged during the Salem Witch Trials. The record was recorded, mixed, and mastered by Alex Allinson at Bridge Sound And Stage in Cambridge, Massachusetts, and completed with cover photography by Colby Todisco. The tracks "Powertrippin'" and "Witch" feature additional backing vocals by Nicholas Pentabona (Bedtimemagic).
With the advance stream of Poachers, the band has curated a track-by-track breakdown of the EP.
Crank THE FREQS' Poachers EP early through New Noise Magazine now at THIS LOCATION.
Poachers will see digital release this Friday, February 3rd. Find preorders HERE.
Watch for a new video from the record to be issued in the days ahead.
THE FREQS will support the EP with a release party at The Middle East in Cambridge this Saturday, February 4th. Next week they'll perform a set at WaveRadio which will be recorded on video/audio for a live in-studio set. The band will play Allston with their allies in Bedtimemagic on February 22nd, another show is booked for March 10th in Somerville, and more gigs are being booked for the Spring months. Watch for updates to post.
THE FREQS Live:
2/04/2023 The Middle East Upstairs – Cambridge, MA w/ Landowner, Miracle Blood [info]
2/09/2023 WaveRadio live on air set – Littleton, MA
2/22/2023 O'Briens – Allston, MA w/ Bedtimemagic, Diva-Karr, King Mob
3/10/2023 The Jungle – Somerville, MA w/ Knock Over City, Motel Black, Mollusk.
THE FREQS formed on the north shore of Massachusetts in 2019 by guitarist/vocalist Seth Crowell and bassist/vocalist Ian Mandly, with the lineup solidifying in 2020 after the addition of drummer Zack Fierman. Together, the trio crafts a distinctive sound at the intersection of genres. Nominated for Best Rock Artist of the Year at the Boston Music Awards in 2021, the power trio continues to lash ear drums with their bombastic live set across New England and beyond. THE FREQS crew oozes high-octane, dirty, fun, heavy rock and will make you believe in the magic of live music all over again.
https://thefreqs.bandcamp.com
https://www.instagram.com/thefreqs
https://www.facebook.com/thefreqsband