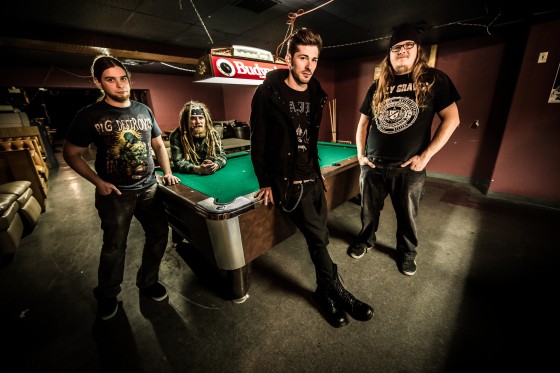 THE DRIP has just released their first official video through Metal Injection, the violent visuals crafted for "Siren," which hails from the band's grinding Relapse debut, A Presentation Of Gruesome Poetics. Directed by Owen Mansfield, the "Siren" video was filmed during one of the band's regional live attacks earlier this year in support of the vicious EP's release in April, taking the viewer inside a hometown mutiny at Rays Golden Lion in Richland, Washington back in April.
Unload "Siren" at Metal Injection at THIS LOCATION.
Amidst a pounding of enthused media responses from THE DRIP's A Presentation Of Gruesome Poetics, MetalSucks just bagged the record as the #1 EP of 2014. Headbang Or GTFO gave it a 4/5, stating, "The sheer amount of intensity is unmatched so far this year and THE DRIP hold the crown for the rager grind album of the year. The perfect debut to unleash to the masses! No holds barred, no mercy is shown and the result is an album you just want to chug beers and mosh to." The Metal Observer gave the EP an 8.5/10 which included, "Influenced by Nasum and Napalm Death, THE DRIP deliver a merciless adrenaline shot, an overdose of grind savagery that punctures its way past your eardrums in no time flat." In a 5/5 review, Metal News Online praised, "There is no room for fat on this EP, and none of these songs wear out their welcome. In fact, having six songs of this quality leaves me wanting more. A Presentation of Gruesome Poetics is crusty grind done at its best…"
Additionally, THE DRIP continues booking live excursions into the coming year, the band confirmed to support Pig Destroyer in Seattle on January 10th, after which they'll join Enabler and Call Of The Void on a three-city romp through Vancouver, Seattle and Spokane from February 22nd through the 24th.
THE DRIP Tour Dates:
1/10/2015 El Corazon – Seattle, WA w/ Pig Destroyer
2/22/2015 333 – Vancouver, BC w/ Enabler, Call Of The Void
2/23/2015 The Highline – Seattle, WA w/ Enabler, Call Of The Void
2/24/2015 The Hop – Spokane, WA w/ Enabler, Call Of The Void
After a string of independent releases, Relapse signed THE DRIP for the release of A Presentation Of Gruesome Poetics, the ferocious and relentless explosion of blasting grind violence, dispatching six tracks in barely twelve minutes. The EP was the very first release to be fully recorded at Audiosiege in Portland by Joel Grind (Toxic Holocaust) and mastered by Brad Boatright (Tragedy, From Ashes Rise, Integrity). THE DRIP's violent effectiveness and intensity of their high-speed output is prime sustenance for diehard fans of Misery Index, Rotten Sound, Dead In The Dirt, Nails and Nasum. A Presentation Of Gruesome Poetics is available on CD and vinyl, the first pressing of the wax with a B-side etching, available HERE.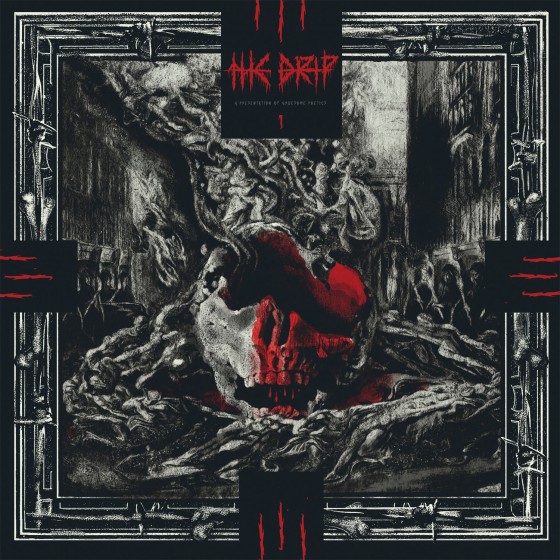 http://www.facebook.com/thedripgrind
http://thedrip.bandcamp.com
http://www.relapse.com
http://relapserecords.bandcamp.com
http://www.facebook.com/RelapseRecords