[photo by Rick Brimhall]
With the release of Salt Lake City-based trio THE DITCH AND THE DELTA's debut LP, Hives In Decline, set for release through Battleground Records next week, Echoes And Dust offers the track "Sleeping Dogs" for public consumption.
Engineered by Andy Patterson of Subrosa, Hives In Decline shows THE DITCH AND THE DELTA exploring further aspects of sound design within their unique take on doom/sludge metal. Employing different tunings, and modal centers, every song the band writes manages to avoid many of the usual doom trappings of excessive feedback, static harmony, and exploratory riffs. Hives In Decline also features a swarm of solos by Gentry Densley (Eagle Twin, Iceburn) on the song "Fuck On Asphalt." The lyrical content deals with everyday life and the constant suppression and alienation that comes with it. Three men from Mormon-dominated Utah are bound to have a lot of resentment and disdain for the mono culture they exist in daily.
Hear THE DITCH AND THE DELTA's "Sleeping Dogs" at Echoes And Dust RIGHT HERE.
Also stream prior singles "Fuck On Asphalt" featuring Gentry Densley at The Sludgelord HERE and "Dread Spectacle" at Decibel RIGHT HERE.
Battleground Records will release Hives In Decline on digital and LP next Friday, May 12th; preorders are available HERE.
Following their March US tour, THE DITCH AND THE DELTA is actively booking new tour dates in support of the album, including a hometown record release show on May 12th. That is followed by a run of West Coast shows in Sacramento, Eugene, Seattle, Portland, and Boise from May 16th through 20th, supporting Pinkish Black in Portland. A hometown show with Graves At Sea closes May. June sees them playing 71 Grind Fest in Colorado Springs and more, and a full US tour is being booked for August.
THE DITCH AND THE DELTA Tour Dates:
5/12/2017 Beehive Social Club – Salt Lake City, UT *Hives In Decline release show
5/16/2017 Starlight Lounge – Sacramento, CA
5/17/2017 Old Nick's Pub – Eugene, OR
5/18/2017 Black Lodge – Seattle, WA
5/19/2017 High Water Mark – Portland, OR w/ Pinkish Black
5/20/2017 Caldwell House – Boise, ID
5/31/2017 Club X – Salt Lake City, UT w/ Graves At Sea
6/01/2017 Horseshoe Tattoo – Vernal, UT
6/02/2017 71 Grind Fest – Colorado Springs, CO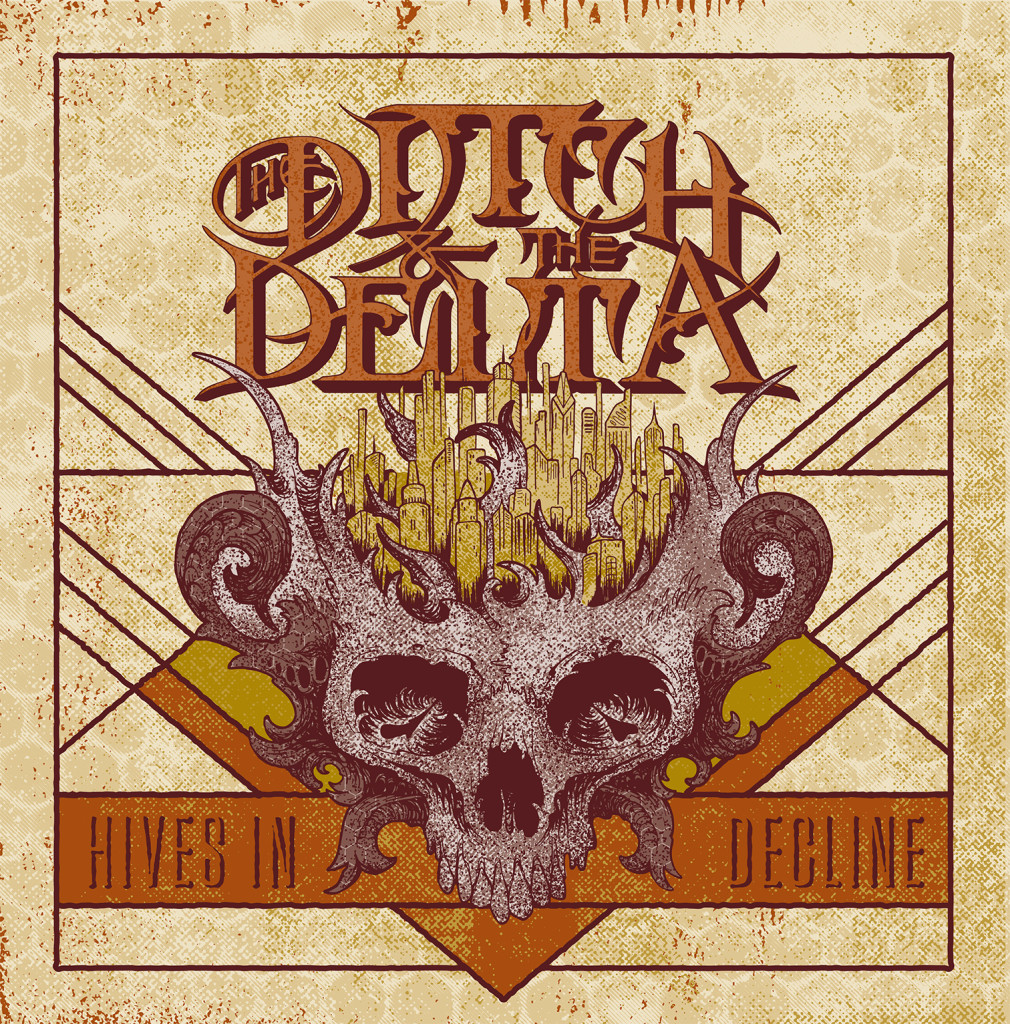 https://theditchandthedelta.bandcamp.com/releases
https://www.facebook.com/theditchandthedeltaslc
http://www.facebook.com/battlegroundrecords
http://battlegroundrecords.bigcartel.com