[photo by Rick Brimhall]
Hives In Decline, the crushing debut LP by Salt Lake City-based THE DITCH AND THE DELTA, sees release through Battleground Records this Friday, and long-running Metal Underground is now hosting an early stream of the entire record.
Engineered by Andy Patterson of Subrosa, Hives In Decline shows THE DITCH AND THE DELTA exploring further aspects of sound design within their unique take on doom/sludge metal. Employing different tunings, and modal centers, every song the band writes manages to avoid many of the usual doom trappings of excessive feedback, static harmony, and exploratory riffs, and features a guest spot from guitarist Gentry Densley (Eagle Twin, Iceburn). Lyrically, the album deals with the resentment and disdain for the mono culture these three men from Mormon-dominated Utah exist in daily.
Stream THE DITCH AND THE DELTA's Hives In Decline LP early through Metal Underground RIGHT HERE.
Battleground Records will release Hives In Decline on digital and LP formats this Friday, May 12th; preorders are available HERE.
THE DITCH AND THE DELTA will play a hometown record release show this Friday as the album sees release. Just days later, the band embarks on their second US tour supporting the album, with a West Coast run through Sacramento, Eugene, Seattle, Portland, and Boise from May 16th through 20th, supporting Pinkish Black in Portland. A hometown show with Graves At Sea closes May. June sees them playing 71 Grind Fest in Colorado Springs and more, and a full US tour is being booked for August.
THE DITCH AND THE DELTA Tour Dates:
5/12/2017 Beehive Social Club – Salt Lake City, UT *Hives In Decline release show
5/16/2017 Starlight Lounge – Sacramento, CA
5/17/2017 Old Nick's Pub – Eugene, OR
5/18/2017 Black Lodge – Seattle, WA
5/19/2017 High Water Mark – Portland, OR w/ Pinkish Black
5/20/2017 Caldwell House – Boise, ID
5/31/2017 Club X – Salt Lake City, UT w/ Graves At Sea
6/01/2017 Horseshoe Tattoo – Vernal, UT
6/02/2017 71 Grind Fest – Colorado Springs, CO
"A sludge band hailing from Salt Lake City, Utah might feel frustrated by the environment they live in. For THE DITCH AND THE DELTA, their upcoming album, Hives In Decline, works through the suppression and alienation of everyday life… hits like a ton of bricks." – Decibel Magazine
"The album is well constructed, a rounded experience, with three songs either side of an interlude; no weak link track, and subtle variations between them, keeping your wits on alert… a delicacy in its construction that nods towards post-metal thinking, building an emotional charge that explodes out in post-sludge brilliance." – Ninehertz
"…my words just won't do this band justice, save to say that the first thing that comes to mind is that they are perhaps my greatest new discovery of the year so far and their mixture of mathematically progressive Neurosis infused sludge, is a breathtakingly fresh heavy infusion of all the best elements of many of your favourite bands, moulded into something genuinely exceptional and unique." – The Sludgelord
"THE DITCH AND THE DELTA craft exceptional sludge metal featuring plenty of riffs, guitar solos, and grooves, all of which are super important for sludge metal, especially come summertime… This trio is definitely one to keep an eye on, as Hives in Decline is one of the best albums of the year so far…" – Brutalitopia
"Intricate, intense and invigorating all in one, it is a totally solid slab of sound from beginning to end. I always respect a three-piece that can produce a sound with balls. And, THE DITCH AND THE DELTA have balls the size of Alpha Centauri. The craftsmanship within some songs is as delicate as lace surrounded by screaming concrete." – Skulls N Bones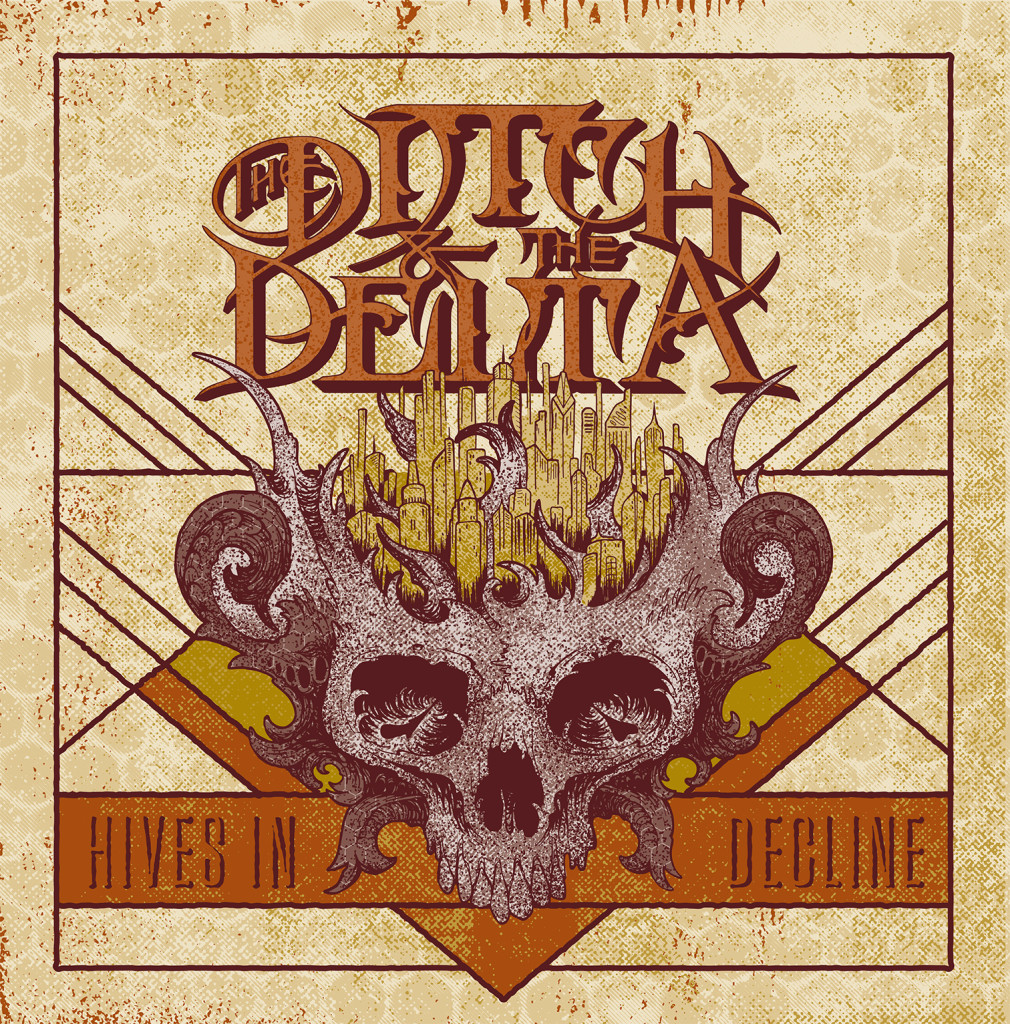 https://theditchandthedelta.bandcamp.com/releases
https://www.facebook.com/theditchandthedeltaslc
http://www.facebook.com/battlegroundrecords
http://battlegroundrecords.bigcartel.com