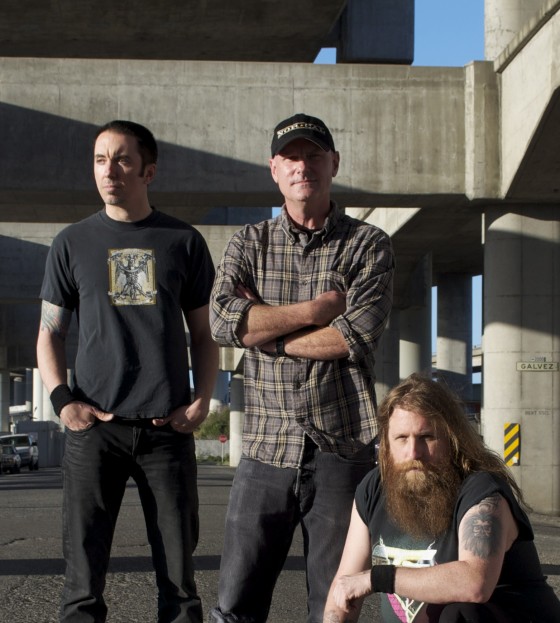 Dissent, the bruising new LP from San Francisco noise rock kingpins, THE CUTTHROATS 9, is finally available for consumption.
The first recordings from THE CUTTHROATS 9 since the turn of the millennium, Dissent blends organic harmonics into a bed of foundation-crumbling low-end swagger and massive amplification, bringing THE CUTTHROATS 9 back into the mix in massive style with seven slamming new tracks. To help unveil Dissent­, VICE's music channel, Noisey, is hosting a stream of the middle track on the album, "Hit The Ground," pimping the track as "a bassy, bluesy, almost plaintive slice of audible paranoia. It's one of the album's more subdued tracks, and the more melodic approach provides a nice, smoky backdrop for Spencer's twangy yowl."
Tune in and "Hit The Ground" at Noisey at THIS LOCATION.
Cvlt Nation recently unveiled the track "Dissension" playing RIGHT HERE.
Following a full decade off the grid, THE CUTTHROATS 9 make their return with the highly anticipated Dissent. Founded at the turn of the millennium by guitarist/vocalist Chris Spencer, following the hiatus of his primary band, Unsane, CT9 took the artist's easily-recognized guitar tone and vocal delivery into a slightly less metallic and definitely more rock direction. On Dissent, returning drummer Will Carroll (Old Granddad, Death Angel) and bassist Tony Baumeister (-16-, Aeges) join Spencer (Unsane, Celan) and create a monstrous, rocking, seven-song album echoing with the frontman's signature vocal and guitar tone melding with slick Western themes. Dissent was recorded and mixed at Louder Studios with producer Tim Green (Melvins, Bikini Kill, Dystopia, The Fucking Champs, Wolves In The Throne Room) where the band recorded their 2000-released self-titled debut LP, bringing everything full-circle fifteen years later.
Dissent is now available in a 150-gram audiophile LP release with download card included via Lamb Unlimited and will be available on CD via longtime cohorts Reptilian Records on June 24th. The layout includes photos by James Rexroad and layout by Orion Landon (Relapse Records' in-house artist).
Orders for Dissent are available via Lamb Unlimited HERE and via Reptilian HERE.
THE CUTTHROATS 9 recently stormed the West Coast, sharing the stage with Black Cobra and Wizard Rifle, celebrating the band's first live dates in over a decade. New tour dates for the East Coast and beyond are being schemed upon for the coming months. Stay tuned for further updates.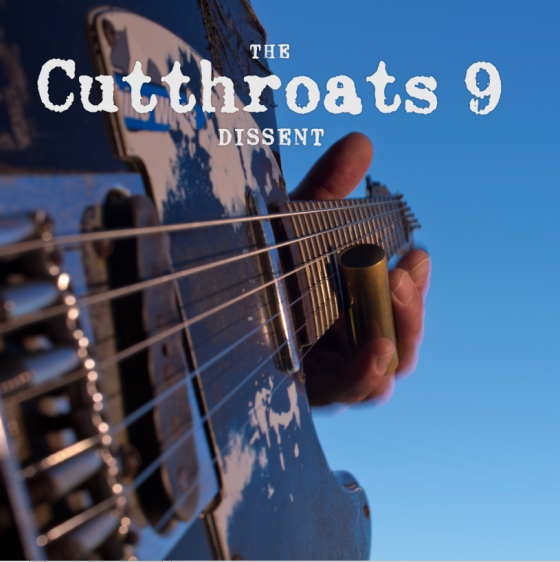 https://www.facebook.com/TheCutthroats9
http://lambunlimited.com
https://www.facebook.com/LambUnlimited
http://www.reptilianrecords.com
https://www.facebook.com/ReptilianRecords