"You are a traitor, a martyr for the sick; The truth is that you aren't worth shit; You are a liar, a hero for the weak; Your loyalty lies six feet deep…" – THE CONVALESCENCE, "Scum"
Recent Unique Leader signees THE CONVALESCENCE will release their This Is Hell full-length via Unique Leader Records on September 1st. The ten-track offering was produced by John Burke (Forever In Terror, Captain Kid, etc.), at Vibe Studios, mixed and mastered by Christian Donaldson (Cryptopsy, Despised Icon, Beyond Creation, etc.) at The Grid and comes wrapped in the macabre cover art of Coki Greenway.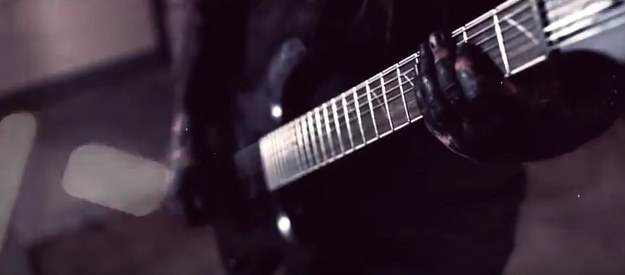 In advance of its release, today the band is pleased to unveil the disturbing visual accompaniment to latest album single "Scum," viewable at THIS LOCATION.
Preorder bundles for This Is Hell are available at THIS LOCATION. For digital orders, visit the Unique Leader Bandcamp page RIGHT HERE where you can also check out the band's first single and record title track "This Is Hell."
THE CONVALESCENCE has spent much of the year since completing the album road-bound with treks that have included both legs of The Resistance Tour with Otep [which was recently cut short] and The Brotherhood Of The Snake Tour with Testament, Sepultura, and Prong. In conjunction with the release of This Is Hell, the band will join The Blood Stained Earth North American tour featuring UK-based metal icons Venom Inc., New Orleans' blackened death thrash legion Goatwhore, and Portland punk thrashers Toxic Holocaust. See all confirmed dates below.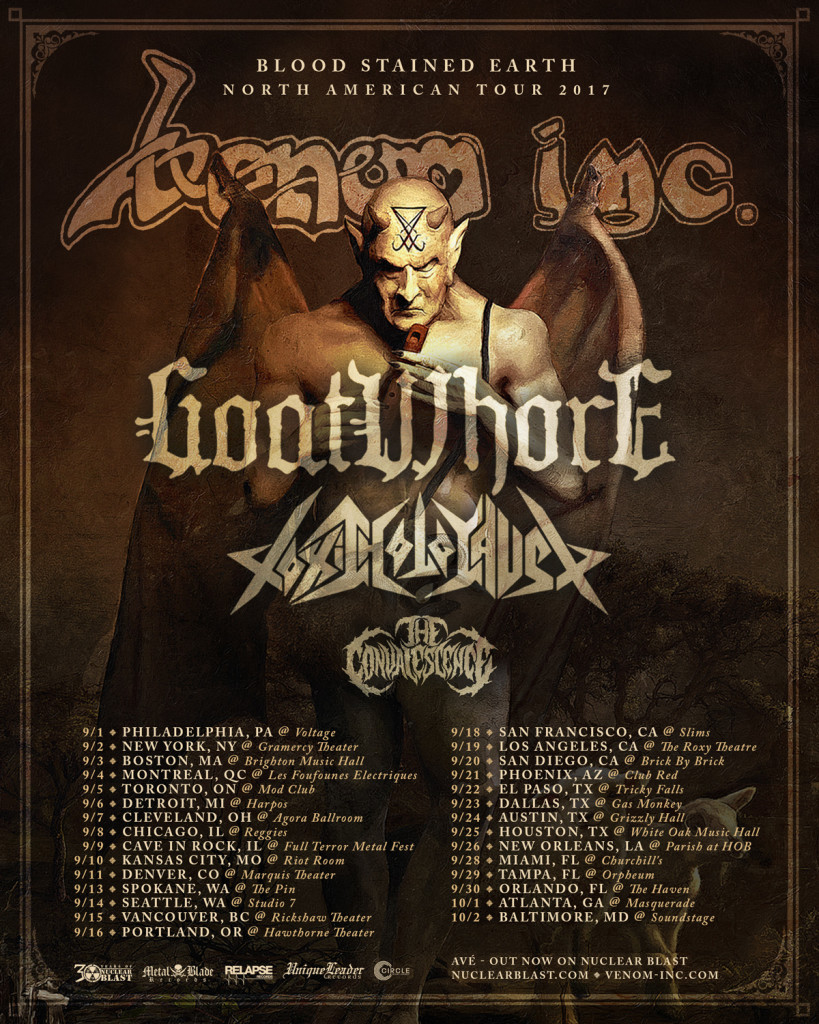 THE CONVALESCENCE w/ Venom Inc., Goatwhore, Toxic Holocaust:
9/01/2017 Voltage – Philadelphia, PA
9/02/2017 Gramercy Theater – New York, NY
9/03/2017 Brighton Music Hall – Boston, MA
9/04/2017 The Low Beat – Albany, NY *
9/05/2017 Bungalow Bar – Manchester, NH *
9/06/2017 Harpo's – Detroit, MI
9/07/2017 Agora Ballroom – Cleveland, OH
9/08/2017 Reggies – Chicago, IL
9/09/2017 Full Terror Metal Fest – Cave In Rock, IL
9/10/2017 Riot Room – Kansas City, MO
9/11/2017 Marquis Theater – Denver, CO
9/13/2017 The Pin – Spokane, WA
9/14/2017 Studio 7 – Seattle, WA
9/16/2017 Hawthorne Theater – Portland, OR
9/18/2017 Slim's – San Francisco, CA
9/19/2017 The Roxy Theatre – Los Angeles, CA
9/20/2017 Brick By Brick – San Diego, CA
9/21/2017 Club Red – Phoenix, AZ
9/22/2017 Tricky Falls – El Paso, TX
9/23/2017 Gas Monkey – Dallas, TX
9/24/2017 Grizzly Hall – Austin, TX
9/25/2017 White Oak Music Hall – Houston, TX
9/26/2017 Parish at HOB – New Orleans, LA
9/28/2017 Churchill's – Miami, FL
9/29/2017 Orpheum – Tampa, FL
9/30/2017 The Haven – Orlando, FL
10/01/2017 Masquerade – Atlanta, GA
10/02/2017 Soundstage – Baltimore, MD
10/07/2017 The Realm – Toledeo, OH *
* THE CONVALESCENCE only
Founded in the spring of 2011, THE CONVALESCENCE is a six-piece collective featuring vocalist Keith Wampler, guitarists Brandon Davis and Zac Lunsford, bassist Ronald Buckley, drummer Charles Webber, and keyboardist/vocalist Katie McCrimmon. Together they fuse deathcore with theatrical elements of black metal and the shredding guitars and blast beats of modern death metal. The band has remained mainly independent over the years with constant touring including tours with As Blood Runs Black, Rings Of Saturn, Cryptopsy, Disgorge, Soreption, Suffocation, Cattle Decapitation, Abiotic, and many more as well as joining Slayer, King Diamond, Killswitch Engage, Asking Alexandria, Hatebreed, Slipknot, Whitechapel, and many more on festivals including Mayhem Festival 2015, Dirtfest 2015 and 2016, Rock Fest 2016, and Texas Tattoo Music Festival 2016.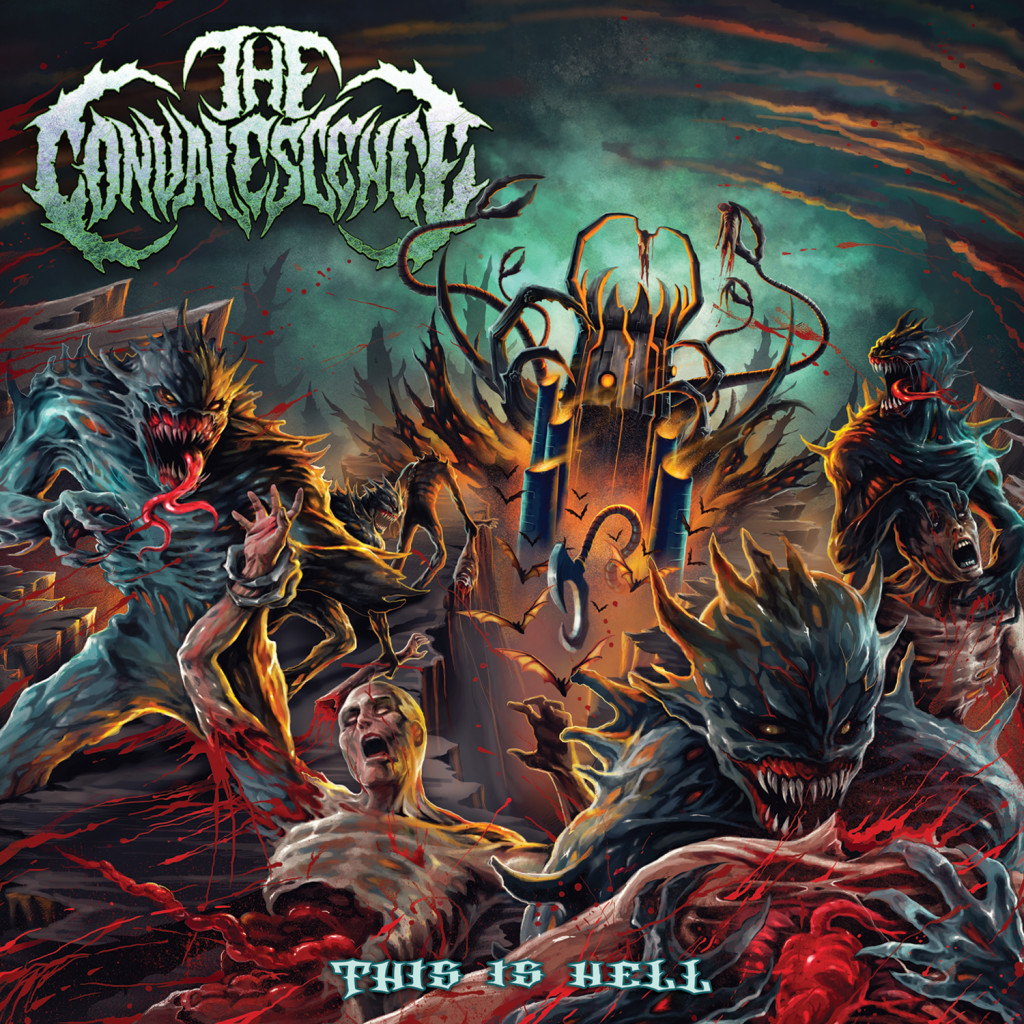 http://www.facebook.com/theconvalescence
http://www.twitter.com/TCONband
http://www.uniqueleader.com
http://www.facebook.com/UniqueLeaderRecords
http://www.twitter.com/UniqueLeaderRec
http://www.youtube.com/uniqueleaderrecords