The Earsplit Compound's DIY label faction, The Compound Recs., and mailorder sect, Earsplit Distro, have both been incredibly busy in recent months. Enclosed in this communique you'll be informed on new label releases from DIE CHOKING, CLASSHOLE, GRIDFAILURE, and more, and find updates on new titles added to the online distro sector including Rising, Ufomammut, Piss Vortex, Black Shape Of Nexus, Conny Ochs, Antigama, and tons more.
The Compound Recs. and Earsplit Distro will be set up as the exclusive heavy music vendor at QXT's first-ever Bizarre Bazaar record fair and alternative flea market in Newark, New Jersey, this Sunday, May 22nd from 11am-5pm. We'll have two massive tables stocked with CDs and vinyl titles from our depot, including exclusive import titles, limited vinyl, and a killer supply of used discs, with our own label titles, as well as 20 Buck Spin, Selfmadegod Records, Battleground Records, Indisciplinarian, Exile On Mainstream, Neurot Recordings, Supernatural Cat Records, and much more. Food, music, drinks, raffles, entertainment, art, and more included in the festivities. Come on down and maybe get saved; more info HERE
Over the last few months, Earsplit Distro has acquired many new titles from our international cohorts. From Poland's Selfmadegod we have Antigama's latest albums and back-titles including The Insolent and Meteor in several formats, new titles from Pyrrhon, Unborn Suffer, Dystrophy, Sturmovik, Cloud Rat/Drugs Of Faith, Deivos, Ogotay, Encoffination, and more. We're the sole stateside outlet to carry the titles from Denmark's Indisciplinarian, including the exclusive stateside copies of the new Rising LP, Oceans Into Their Graves, the scathing new Piss Vortex 12″ Future Cancer EP, the Carrion debut LP from Recitation, as well as the label's previous titles. Titles imported from our friends at Germany's Exile On Mainstream include Conny Ochs' amazing new Future Fables LP, the massive 2xLP Carrier by Black Shape Of Nexus, Friedemann's gritty Wer Hören Will Muss Schweigen LP, Treedeon's Lowest Level Reincarnation LP, and much more. Our Italian comrades in Ufomammut stayed at The Compound and hand-delivered most of their prior titles released through their own Supernatural Cat Records imprint and their most recent ORO and Ecate titles with Neurot Recordings, on CD and vinyl. From our stateside allies at Battleground Records, check out the new Vehemence Forward Without Motion 2xLP, the Godhunter/Destroyer Of Light split 2xLP, and many prior titles. New stuff from Wake, Swollen Organs, Whorid, Theologian, and countless other titles are found within our walls at WWW.EARSPLITDISTRO.COM.
The Compound Recs.' newest title comes by way of the GRIDFAILURE's debut release, Ensuring The Bloodline Ends Here, the project only formed in February, and the album released Friday, May 13th. The outfit is the solo endeavor of David Brenner (Theologian, Earsplit/The Compound Recs., ex-Heidnik) which began through random experimental mixing sessions which rapidly spiraled out of control. The debut GRIDFAILURE recordings form the tortured, perplexing, exploratory attack on the senses, dubbed Ensuring The Bloodline Ends Here, performed, recorded, produced, and packaged by Brenner. Layers of unorthodox instrumentation ethereally infested by unhinged waves of unharnessed vocal exploration and punishing rants formulate a biomechanical mistake neither man or nature want to claim. Ensuring The Bloodline Ends Here is out now digitally as well as gatefold eco-wallet CD, with additional formats, as well as further upcoming releases being planned. Uncomfortable, unnerving, questionable, and paranoia-inducing, devotees of Abruptum, Wolfskin, Nortt, Sunn O))), Integrity/Psywarfare, Theologian, Nurse With Wound, and Gnaw Their Tongues should venture into this abyss.
The Compound Recs. kicked off 2016 with the volatile, self-titled debut album by New Orleans' hardcore punk collective, CLASSHOLE, the band founded by a varied cast of miscreants hailing from such acts as Eyehategod, Hawg Jaw, Outlaw Order, The Mystick Krewe Of Clearlight, Mountain Of Wizard, Mangina, Tirefire, haarp, and more. Initially released on vinyl as the first title for the band's own Terror Cult Records, the band partnered with The Compound for an expanded CD version, released in January. The digipak edition features a new layout, additional artwork, and bonus video footage of the band performing live in NOLA. The punishing tones of the members' more sludge/doom-based acts collide head-on with the more ravenous, high-speed punk/hardcore acts they are associated with, resulting in CLASSHOLE's antagonistic, nihilistic, anarchic tunes, like related acts Outlaw Order and Hawg Jaw in a gutter brawl with Dystopia and Discharge.
Following the release of Philadelphia-based DIE CHOKING's unstoppable III debut LP on vinyl in October, earlier this year The Compound Recs. paired up with Selfmadegod Records for a CD version of the album in conjunction with the band's first European tour in February. The punishing album which has reaped critical acclaim from journalists and fans worldwide since preceding its release continues to boggle fans, unloading what can only be considered to be the most merciless and fresh-sounding grindcore release of 2015. III was recorded, engineered, and mixed by Will Yip (Lauryn Hill, Circa Survive, Cop Problem) at Studio 4 and mastered by Brad Boatright at Audiosiege (Baptists, From Ashes Rise, Nails). The CD version features an alternate/expanded inner layout with a fat new booklet, and the final copies of the ultra-limited edition colored vinyl are also still available only through the label/distro directly. DIE CHOKING continues to tour relentlessly across the lands, and is writing for their incoming second LP, to be recorded late this year. Fans of Weekend Nachos, Brutal Truth, Nails, DropDead, and Dead In The Dirt, do not miss this.
And don't forget about The Compound's prior releases, including LAE's debut 2xLP, Break The Clasp, featuring lead vocalist Steve Austin of Today Is The Day, DIE CHOKING's self-titled and II 7″ EPs, GODHUNTER's City Of Dust debut LP as well as their GH/0ST:S split LP with SECRETS OF THE SKY, and The Outer Dark collaborative 7″ with AMIGO THE DEVIL, ENABLER's acclaimed La Fin Absolue Du Monde LP and Flies EP, COP PROBLEM's Buried Beneath White Noise 7″, and more.
Find physical copies of all The Compound Recs. label titles RIGHT HERE, and get sick digital deal on most of our titles digitally at Bandcamp HERE.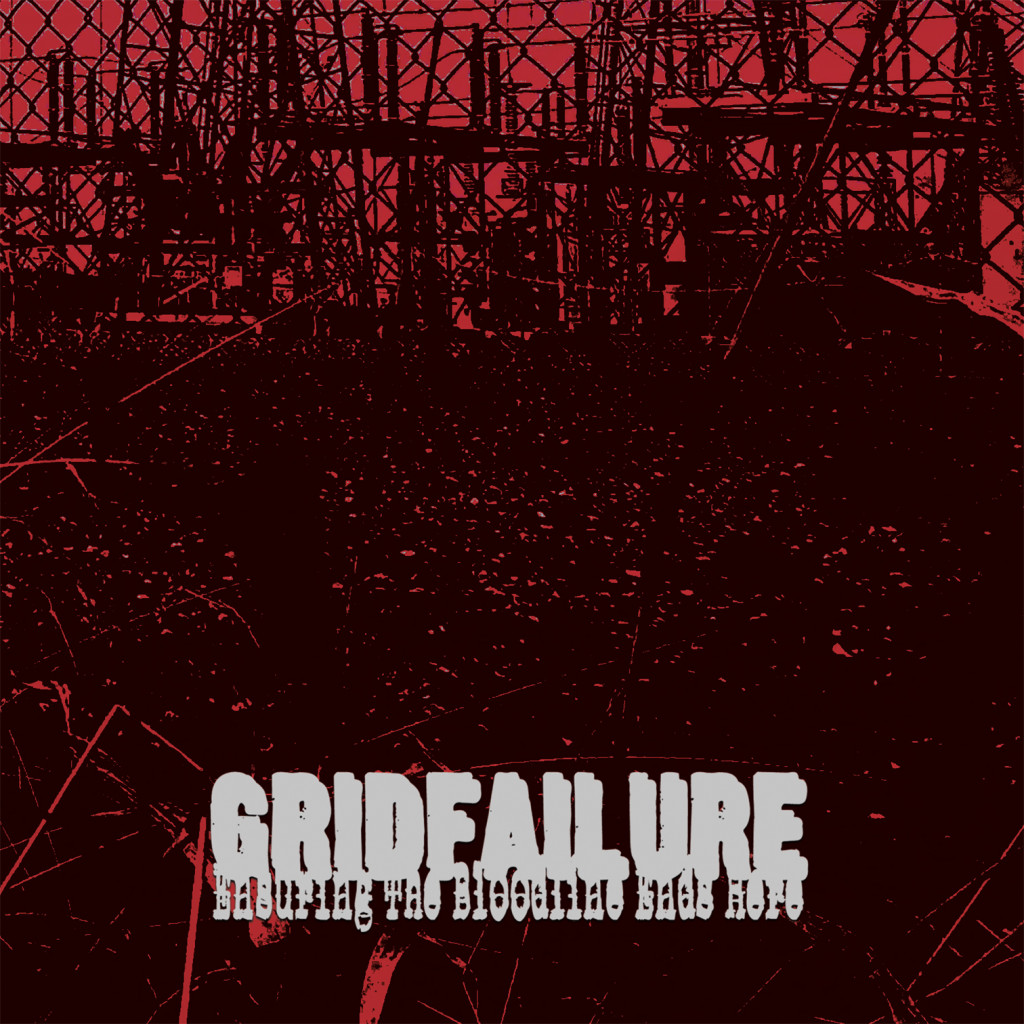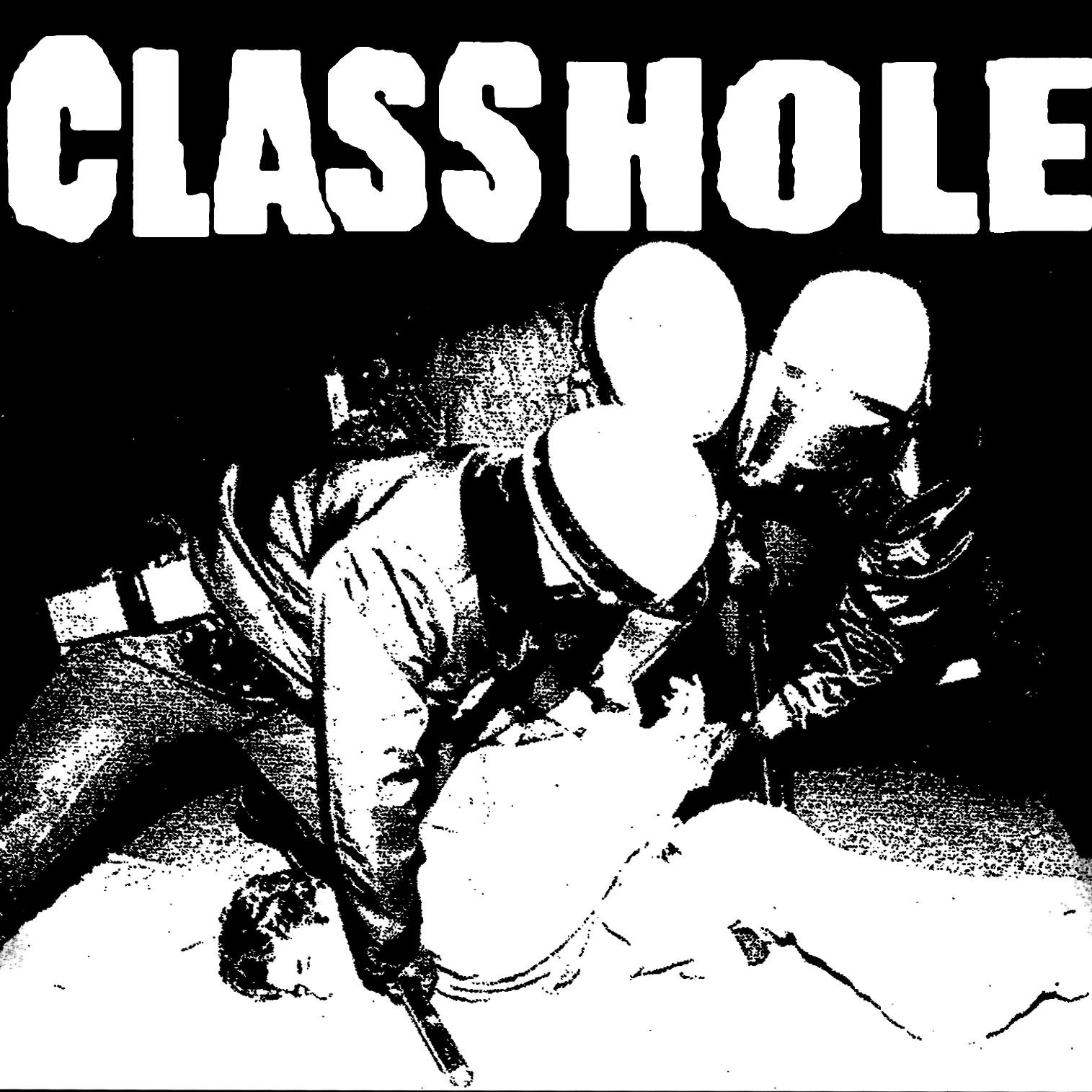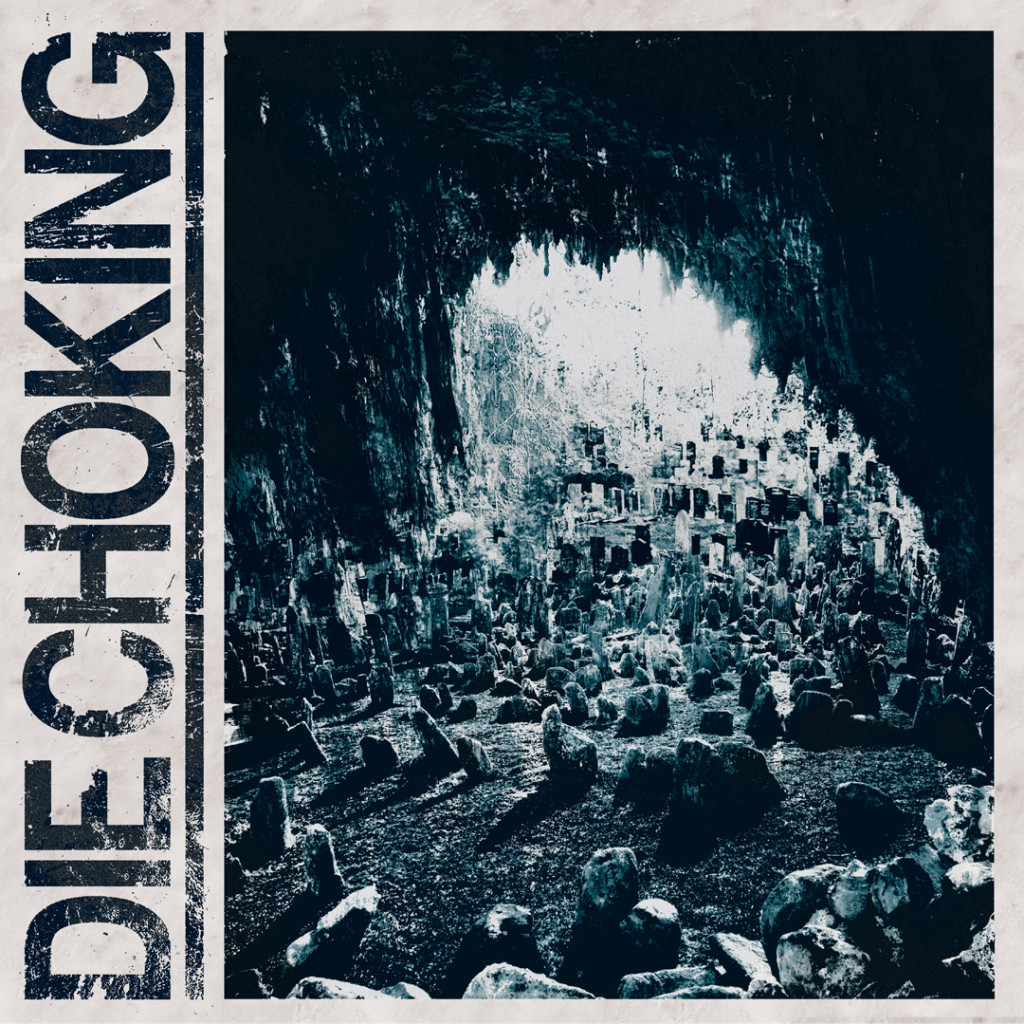 http://www.thecompoundrecs.com
http://www.facebook.com/TheCompoundRecs
http://www.thecompound.bandcamp.com
http://www.earsplitdistro.com