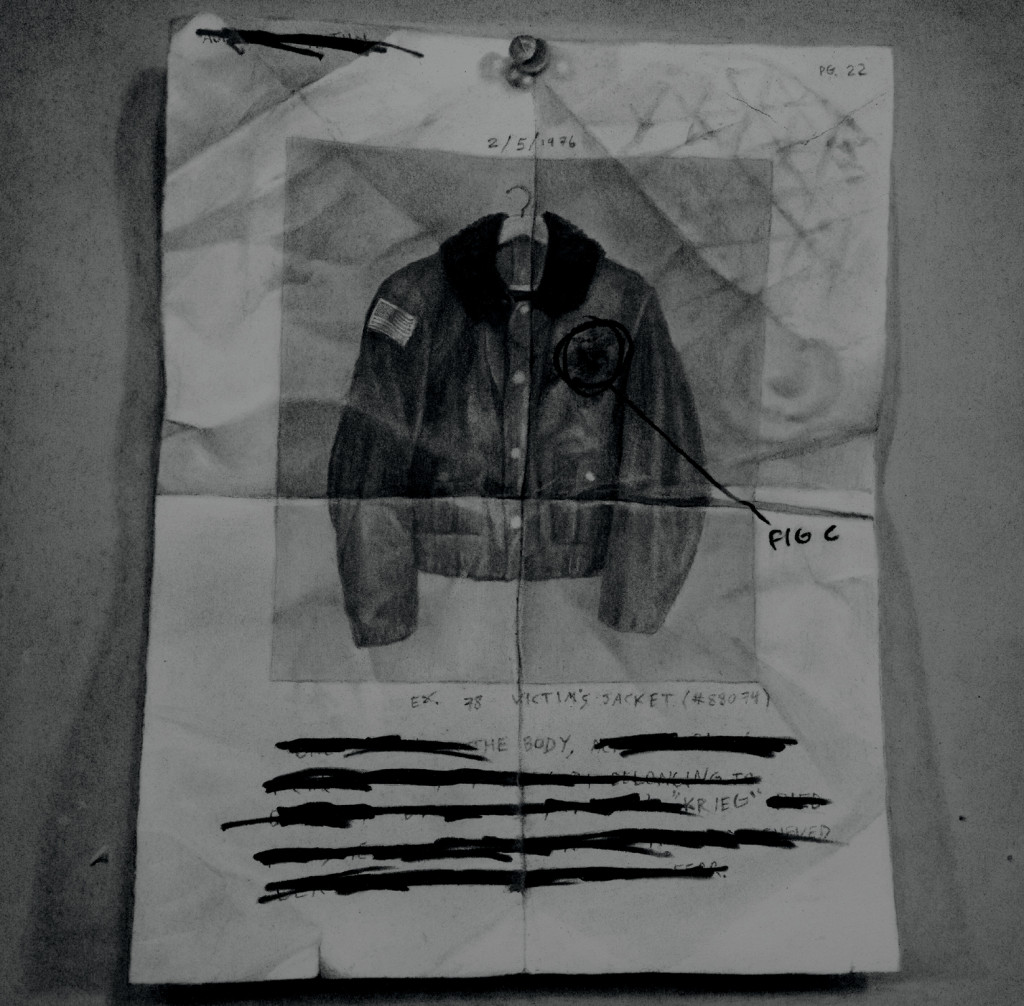 The lead track from the impending collaborative LP from apocalyptic doom duo, THE BODY and the architect of USBM innovators, KRIEG, has been made publicly available via Invisible Oranges several weeks ahead of the album's release through At A Loss Recordings.
Invisible Oranges unveils THE BODY & KRIEG's "Bottom Of The Bottle, Bottom Of The River," issuing of this collaborative disturbance, "Sonically, this is a bit out of left field for what one would expect to be a crushing, blackened doom metal masterpiece. Utilizing this collaboration as an exploration of their more disparate genre ends, The Body & Krieg is as crushing as one would expect, but in that special, bludgeoning, mechanical way that one might associate with early Swans, the misery of Suicide, and the melodic exploration of Public image Ltd. This one-off collaboration slams your psyche again, again, and again – it is a machine built to break your essence."
Make your way to the "Bottom Of The Bottle, Bottom Of The River," with THE BODY & KRIEG via Invisible Oranges at THIS LOCATION.
At A Loss Recordings will release The Body & Krieg on November 13th on all digital platforms, CD, cassette, and LP with digital download included. The artwork for the package was handled the amazingly Jason Bartell, also of Fang Island fame. Tons of preordering options and bundles are available RIGHT HERE.
Expect both KRIEG and THE BODY to have busy tour schedules throughout the remainder of 2015 and through 2016, including collaborative tour dates.
When Neill Jameson, the sole founding and constant member of KRIEG, showed up to the recording sessions at Machines With Magnets in Providence, Rhode Island with only an acoustic guitar, a few pedals and a bottle of whiskey, Lee Buford and Chip King of THE BODY knew that the collaboration would be something vastly different. Written and recorded during the long sessions of THE BODY's Christs, Redeemers (Thrill Jockey) and I Shall Die Here (RVNG Intl.) LPs, the end result is a blackened industrial crush of noise and anguish. Noise, dirge, triggered percussion with King's screeches and Jameson's growls lead things off, and continuing through the nine tracks, crawling booms, chimes and moans to static plodding low-end and hopelessness moves to industrial tones, accusing roars. Erie keys, wails of misery lead to brief period of sonic chaos and pure madness. Madness leads the listener lumbering down the final path, complete with discordant percussion, electronic beeps, forlorn screams, cavernous blows, and ending in the sounds of otherworldliness, with nearly forty minutes of material.
http://www.facebook.com/pages/the-body/334047229514
http://www.thebody.bandcamp.com
http://www.facebook.com/officialkrieg
http://www.kriegofficial.bandcamp.com
http://www.atalossrecordings.com
http://www.facebook.com/atalossrecordings
http://www.twitter.com/atalossrecords